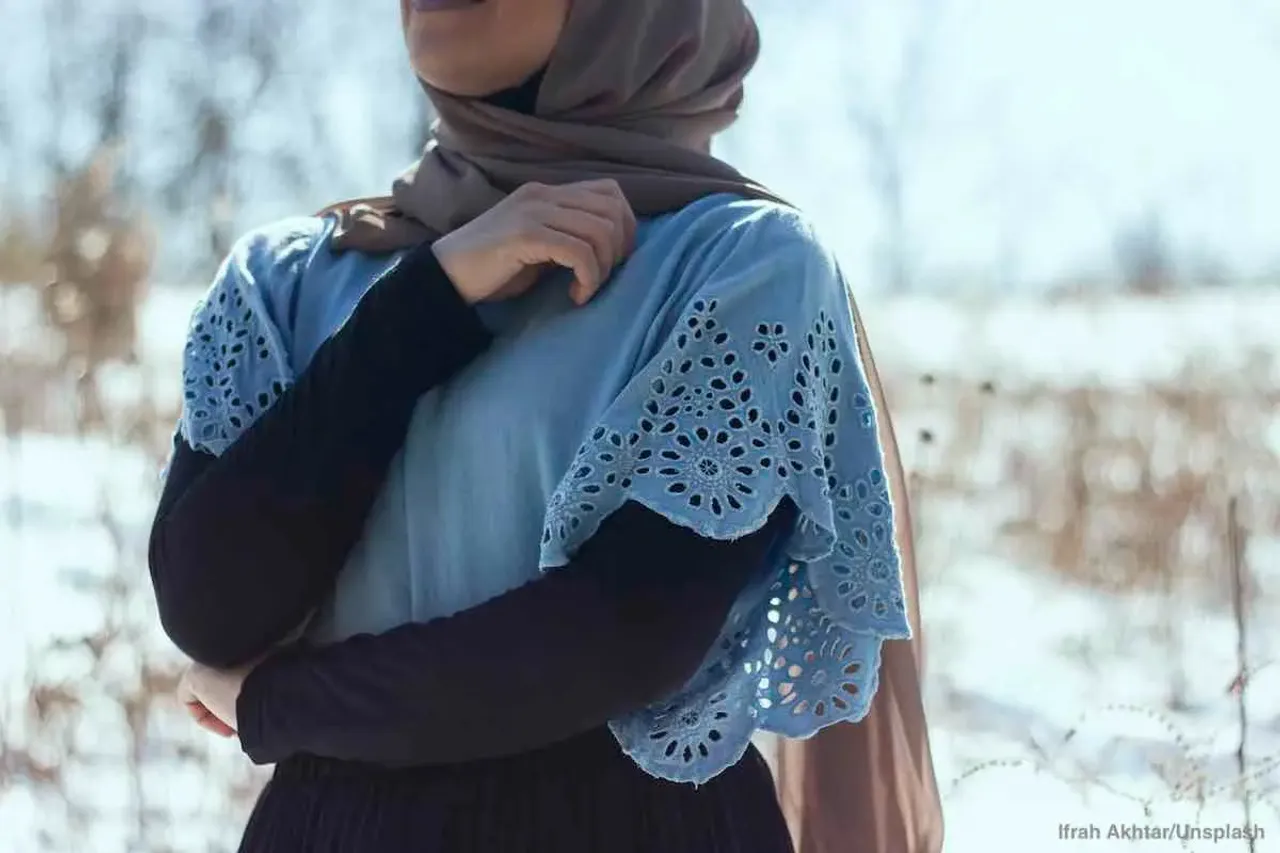 Women in the Middle East and North Africa area face various limitations that hinder them from travelling freely within their nations and from flying overseas without the consent of their male guardians—typically their fathers or brothers, and when they are married, their husbands.
Human Rights Watch recently released a 119-page report titled, "Trapped: How Male Guardianship Policies Restrict Women's Travel and Mobility in the Middle East and North Africa" that talks about the said restrictions.
The study looks at 20 nations in the aforementioned region and explains the various national restrictions placed on women to get consent from their male guardians. It also looks at whether women have the same rights to take their kids on international trips as men.
Mobility Of Women In the Middle East
The study points out how demeaning rules are exercised in name of the 'protection' while exposing women to toxic patriarchy and domestic violence. It leads to their exploitation, physical and mental, abusive punishment and degradation of their dignity and self-respect.
While several of these travel and moving restrictions contradict the nations' constitutions and laws, they also violate international human rights that promise freedom of movement without any kind of gender, racial or caste discrimination. The rights of women to equality before the law, as well as the rights to work, study, marry, obtain health care, raise their children in accordance with their best interests on an equal footing with males, and be free from violence, are also violated by discriminatory mobility limitations. 
Nations That 'Allow' Free Movement
15 countries in the Middle East region still have personal status or family laws that consider women to be rebellious if they leave the marital house, go to work, or travel without their husband's consent. These laws either mandate that women "obey" their husbands or reside with them. These include Egypt, Israel, Palestine, Jordan, Lebanon, Syria, Iraq, Iran, Kuwait, Qatar, Bahrain, UAE, Oman, Saudi Arabia and Yemen.
On the other hand, being the bearer of light in the region are the nations like Morocco, Algeria, Tunisia and Libya that have dismissed the laws revolving around a woman's obedience to her husband.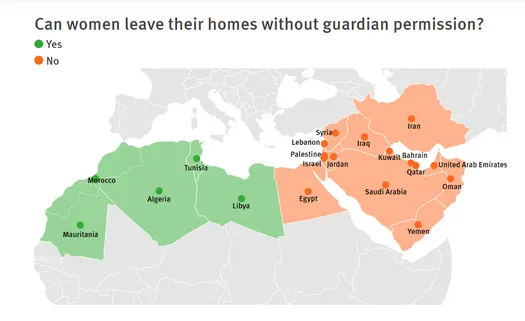 Male guardians and other family members may also report women who are "absent" from their homes to the authorities in Jordan, Kuwait, Qatar, and Saudi Arabia. This may result in their arrest and forced return home or administrative imprisonment. 
Fight Against The Discriminatory Law
Women's rights advocates in the area have made some progress, but they are still up against restrictive mobility laws. Saudi Arabia finally permitted women to drive in 2018 after decades of agitation and struggle, although there are still certain limitations. A major component of the statewide "women, life, freedom" demonstrations that erupted after the death of Mahsa Amini in September 2022 is the ongoing struggle by Iranian women against the compulsion of donning a 'hijab'.
---
Suggested Reading: Less Than 1% of Women Live In Countries With Female Empowerment, Says UN