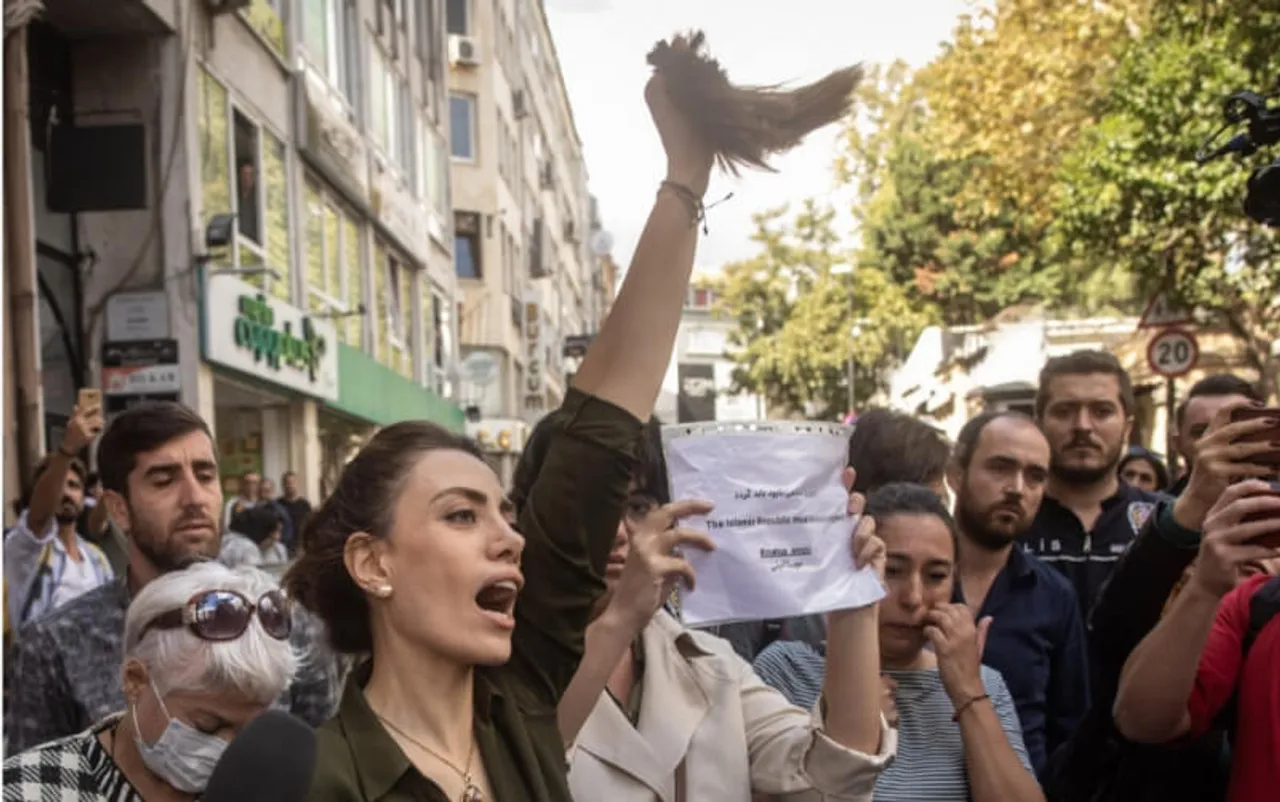 It's easy to miss some important news in the hectic daily schedule, so we have compiled a list of recent women-centric news you may have missed.
In the latest news, minors in Iran could face the death penalty on charges related to the protests and Olympian Manu Bhaker won her fourth gold medal at the National Shooting Championship Competitions.
Here are some quick reads that will keep you up to date.
---
Suggested Reading: All-Women Bench To Hear Matters Today In The Supreme Court
---
Quick Reads
Minors In Iran Face Death Penalty
Rights groups say that three minors who were charged with crimes related to the nationwide protests in Iran may face the death penalty. The teenagers were on trial with dozens of others on charges of killing a police officer.
Activist news agency Hrana reported that more than 400 Iranians have been killed in the brutal crackdown against the protests, including 60 minors.
Manu Bhaker Wins 4th Gold Medals
Olympian Manu Bhaker swept the women's 25-metre pistol competition at the 65th National Shooting Championship Competitions. She was representing Haryana and won gold medals in the women's and junior women's individual events, taking her personal tally to four gold medals.
College HOD Arrested For Molesting Professor
A Head of Department (HOD) of the Institute of Hotel Management Bhopal was arrested for allegedly molesting a female professor at the same institute.
The accused has been identified as Pramod Kumar Modi, the female professor lodged a complaint against him at the Habibganj police station on November 26.
Fleetwood Mac's Christine McVie Dies At 79
Christine McVie, the singer and songwriter member of Fleetwood Mac passed away on Wednesday, November 30, at the age of 79.
Fleetwood Mac posted a notice about McVie's death on social media. Fellow bandmate Stevie Nicks wrote a handwritten statement which she uploaded on social media.
Supreme Court All-Women Bench
India witnessed its third all-women bench yesterday, December 1, as Justice Hima Kohli and Justice Bela M Trivedi sat together to hear matters at the Supreme Court.
Currently, the Supreme Court only has three female judges, Justice Kohli, Justice Trivedi, and Justice BV Nagarathna.
Uttar Pradesh Bride Calls Of Wedding After Groom Kisses Her
A bride from Uttar Pradesh called off her wedding and filed a complaint against her groom after he kissed her during their wedding reception party.
The incident took place on November 28 and the bride and groom were sitting on the stage when the groom suddenly kissed the bride.
Enraged, the bride left the stage and went to her room.