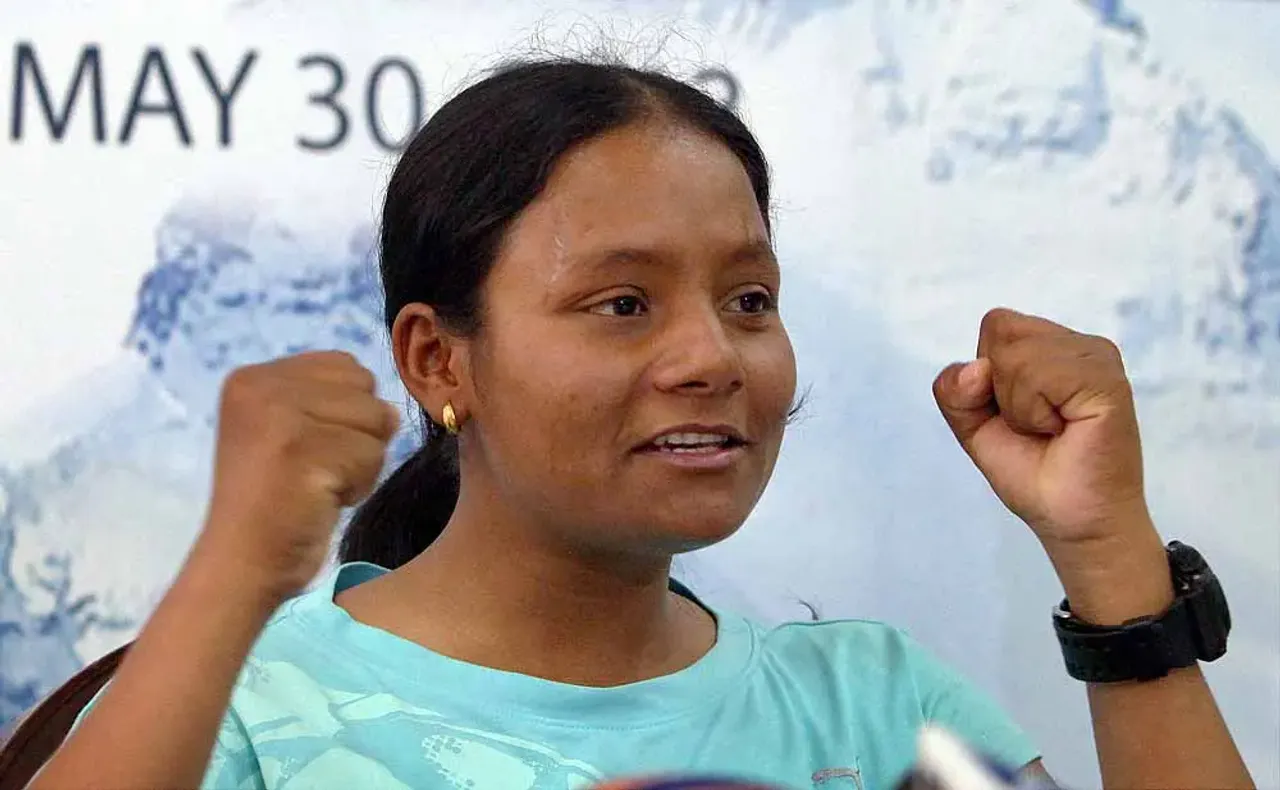 The Mahakal Temple in Ujjain recently denied entry to a former national volleyball player over her attire. Arunima Sinha is also the first amputee to scale Mt Everest. Her tweet about the incident to the PMO and CMO sparked a discussion in the administrative machinery. The minister then apologised to Arunima. She now has an open invitation to visit the Jyotirlingam, but she has to go there in a sari.
In her tweet, Arunima said she was taunted at the shrine for her disability. She also said climbing Everest was easier than entering the temple.
मुझे आपको ये बताते हुए बहुत दुःख है की मुझे Everest जाने में इतना दुःख नहीं हुआ जीतना मुझे महाकाल मंदिर उज्जैन में हुआ वहाँ मेरी दिव्यंगता का मज़ाक़ बना । @PMOIndia @CMMadhyaPradesh

— Dr. Arunima Sinha (@sinha_arunima) December 25, 2017
The administration then questioned the Mahakal temple committee. The committee reported that Arunima was "full of devotion, but wasn't in the proper dress code for morning prayers", TOI reported
They also said "had they been informed of Arunima's visit, they would have told her that during Bhasmarti, women are allowed only in sari and men in dhoti. Also, devotees are allowed to enter on pre-booked slots."
Also Read: Movie On A 13 Yr Old Girl Who Climbed Everest, Poorna
Following the storm over the issue, a probe was instituted by WCD minister Archana Chitnis. Temple authorities said they had told Arunima about the sari code. But she decided to enter the sanctum sanctorum in T-shirt and jeans
"People who were present on the occasion also requested that she may not be allowed without the designated dress," the committee said.
READ: Indian Women Mountaineers who Conquered Mt Everest
Arunima questioned the temple committee. "Not allowing a person wearing jeans or pants in the sanctum sanctorum is wrong. In the footage, a man is seen entering the restricted area in jeans. Why wasn't I allowed? Only because I am a disabled woman? I am a devotee of Lord Shankar."
"Men visiting temples in the South wear dhoti/lungi and women sari. Even VIPs follow the tradition. Nobody can be allowed to play with tradition," temple committee member and priest Pradeep Pujari told TOI. "We respect her devotion. People should not make a mountain of a molehill out of this incident."
 Also Read: Anshu Jamsenpa Climbs Mt Everest Twice In One Season, Creates World Record
Temple administrator Avdhesh Sharma said he had apologized to Arunima. Minister Archana Chitnis also apologised to Arunima and called her the pride of the country.
Feature Image Picture: The Curious Can.com
Read Also: Extraordinary Lives Of Climbers: Nungshi And Tashi Malik
READ: Meet Premlata Agarwal, The First Indian Woman To Conquer Seven Summits