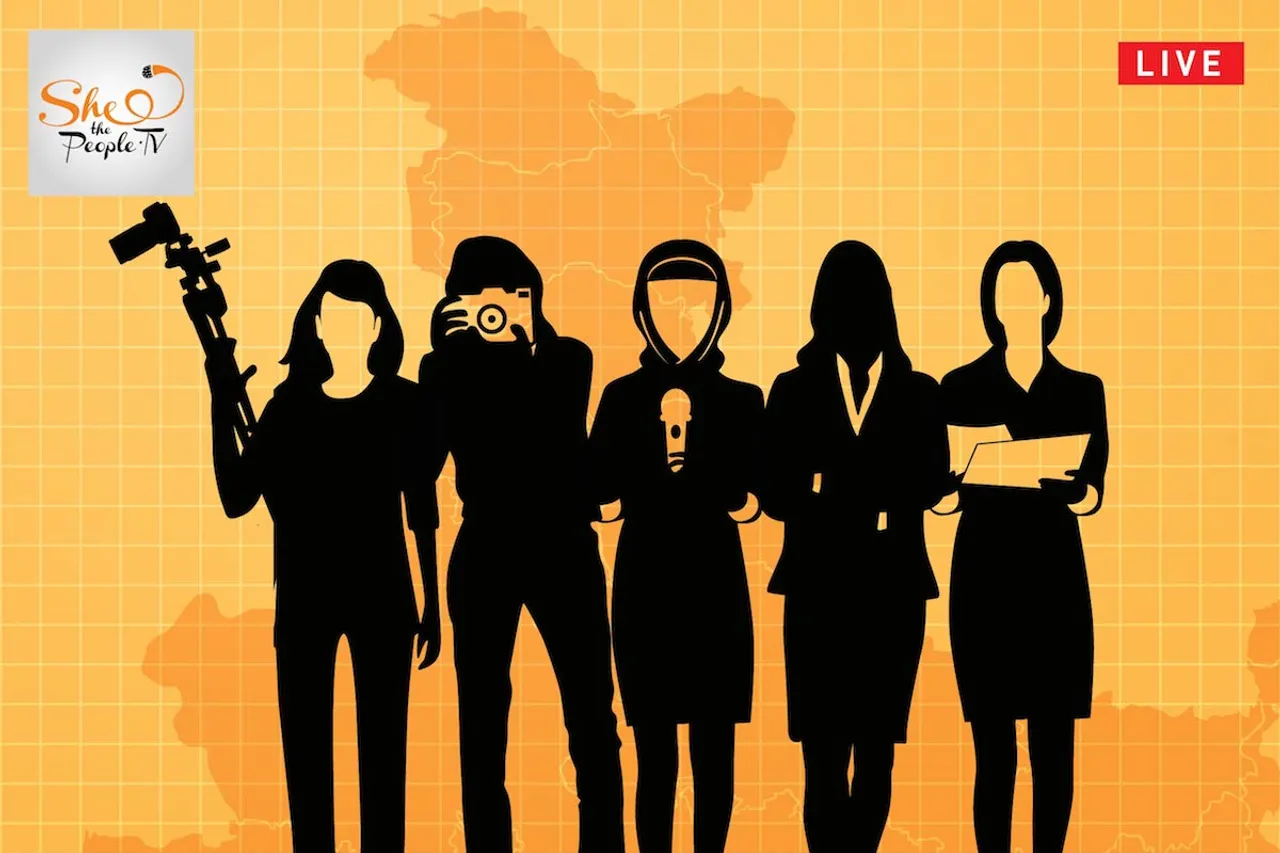 After the #MeToo movement took off and men in powerful positions started getting sacked or stepped down from their positions, including Union Minister M J Akbar, it looked like now is the time to change the power dynamics in the workplace. A recent research done by New York Times in the US showed that 201 men have had to step down from their positions because of sexual misconduct in America and of 124 positions reinstated, 54 jobs went to women and the rest 70 were acquired by men.
Especially after Harvey Weinstein, close to 30 high-profile people resigned or were fired after public accusations of sexual misconduct. "Women have always been seen as risky, because they might do something like have a baby. But men are now being seen as more risky hires," said Joan Williams, a law professor who studies gender at the University of California, Hastings to NYT.
POWER STRUCTURE OF INDIAN MEDIA
However, India's #MeToo movement is fairly new and there is still a belief that women may never enter the power structures as quickly as it happened in the US. The movement in India is currently limited to the media and entertainment industry and even when these sectors are portrayed as progressive and gender equal, women still barely occupy the higher-ups.
"For women to crack the glass-ceiling of leadership positions is very difficult because journalism is located within the public sphere and every other sector of society is male-dominated like finance, politics, corporate etc. and journalists cover these sectors. So as long as every other sector is dominated by men, it is going to inevitably be men who form connections with influential people in every sector. It is challenging for women to have late night drinks with these men in power. So unless the power equations change, it is going to be difficult," said journalist and author, Sagarika Ghose to SheThePeople.TV.
KEY TAKEAWAYS
In the West, while earlier women were seen as risky, today men are seen as riskier hires.
For male-dominated power structure in the Indian media to change, power structures across sectors will have to change.
Demographic in newsrooms have changed over the years, but men still have a strong grip on top positions.
Today, at least women in media are less likely to stay silent and have zero tolerance towards sexual harassment.
TV BETTER THEN PRINT IN EQUALITY
In journalism there is gender equality up to a certain point, in fact, there are female reporters, especially in television who are anchoring big programs on prime time. But it is when women have to get to an editor-in-chief level or the head of the organizations, the barrier comes into play. And when it comes to print, the power game is even more intense. Ghose believes that in print, it is the proprietors who will need to have an open mind towards women.
With #MeToo movement, what has also come about is a great deal of paradox in the newsroom of today versus the newsroom of two decades back. A lot of women who called out sexual misconduct are middle-aged women who talk about the instances that happened anywhere between 5-6 years and two decades back. And while much on the sexual harassment front remains same, the dialogue about it has changed from what it was in the past. "There has been a shift not in the power structure but in the demographic. So in newsrooms when my generation was fighting just to get a toe-hold in the workforce, today newsrooms are filled with women. But the people in the power positions are still men," Freelance journalist Namita Bhandare told us.
ALSO READ: Creating Positive Change: Managing #MeToo At The Workplace
BARE MINIMUM WOMEN ON TOP
Bhandare also quoted a 2011 report on women in media by the International Women's Media Foundation that found that there are only 25% women in leadership positions at Indian media companies in one of her articles for Foreign Policy. "This means that women are now less likely to stay silent," said Bhandare based on the equal number of women at mid-level in media.
And what the growing female demographic in the newsroom has done is now we have a larger class of women coming up for promotions to higher positions. Bhandare also reiterated Ghose's point that television journalism has done much better in giving women opportunities than print. "A lot of women in print also quit jobs in mid-career because we do hit a glass-ceiling because even today there is a wall in the back of our minds because none of the companies appoint in the level of editor-in-chief for us to continue in our jobs," she said.
WHAT #METOO HAS CHANGED
However, to say that #MeToo is not going to do anything for women in the workplace is laughable because even if a poster goes out in the corridors of workplaces saying "zero tolerance towards sexual harassment" is a fundamental shift. If this brings down men initially on a temporary leave and then ICC's probe into cases and then higher investigation takes place, even then #MeToo has succeeded.
Earlier, even when women spoke up against harassment, the internal committees did not take up these complaints as seriously as they do now and that's a clear win.
NEED TO TIGHTEN ICC
"After this campaign women are coming up in a big way and speaking and these are cases where they have complained earlier and no action has taken place. This means that Internal Complaints Committees are not in place and there is lack of implementation of Sexual Harassment at Workplace Act, 2013. So we should also take institutions to task to know why there ICCs have lagged. The fact that ICCs are not functional leads to a woman not having a safe working environment," said General Secretary of All India Democratic Women's Association, Mariam Dhwale.
While the involvement of women in any public sphere is an enabler for other women but it doesn't necessarily mean that it would curb cases of sexual harassment. So the priority is for institutions to have the kind of mechanism where women can report cases freely, she added.
A lot of women in print also quit jobs in mid-career because we do hit a glass-ceiling because even today there is a wall in the back of our minds because none of the appoint women in the level of editor-in-chief for women to continue in their 14-hour jobs. - Namita Bhandare
Ghose who has served on internal complaints committees in a media organisation feels we need to do a lot more about ICCs, complaints, the basic meaning of sexual harassment, etc. She feels that there should be a list of Dos and Don'ts in offices to let employees know exactly what will land them into trouble.
It is unfortunate that even the media, which should push for change, continues to have gender biases in place. How will media proprietors increase the number of women at higher positions? While #MeToo has done much to set the base for conversations straight, perhaps now the movement needs to look at the inequitable power structures in media and how this can be redressed.