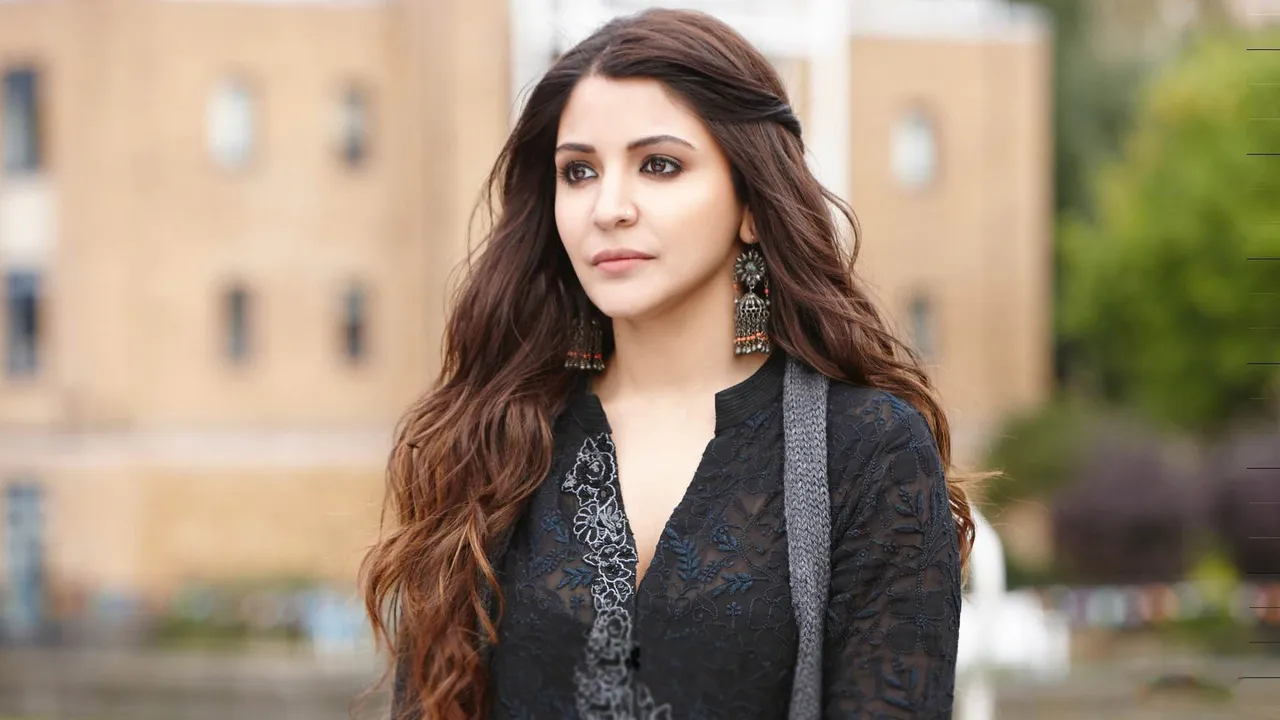 After winning hearts for the powerful speech at the Golden Globes awards, actress Meryl Streep may have received a mixed reaction – well, more laurels and less criticism!! Streep's heartfelt speech inspired our very own bold Bollywood actress Anushka Sharma to pen her own note.
READ: Meryl Streep's Golden Globes Speech
Streep, the Lifetime achievement awardee at the Golden Globes, highlighted an incident where Trump had degraded a disabled journalist, adding, "This instinct to humiliate when it's modelled by someone in the public platform by someone powerful, it filters down into everybody's life. Disrespect invites disrespect. Violence incites violence."
Full video of Streep. Worth watching: pic.twitter.com/ItQkoJLnxG

— Judd Legum (@JuddLegum) January 9, 2017
Moved by this speech, Anushka took to social media to convey a heartfelt note about how actors in a position feel judged when they try to express their opinion on any given matter.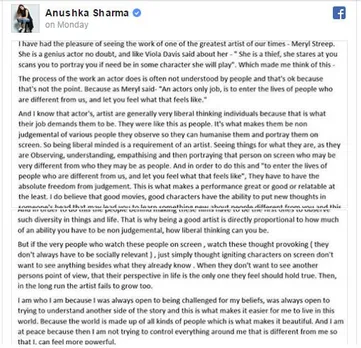 "Seeing things for what they are, as they are observing, understanding, empathizing and then portraying that person on screen who is very different from who they may be as people," the actress wrote.
Also Read: Meryl Streep shatters all ideas of age with these five ideas
She added, "In order to do this and 'to enter the lives of people who are different from us, and let you feel what that feels like', they have to have the absolute freedom from judgement."
It's absolutely true that any celeb (in India especially), whether or not they try to empathize in a certain way or even when try to voice a point of view, they get misinterpreted.
Anushka added, "When they don't want to see another person's point of view, that their perspective in life is the only one they feel should hold true. Then, in the long run the artist fails to grow too."
Also Read: Beyoncé To Headline Coachella 2017
"Curbing my need to be liberal is stomping on my right to be a better actor," the poignant note reads.
Wait, it doesn't stop there. Using social media as a very powerful tool, many have started criticizing Bollywood actors in reference to Streep's speech, saying that our celebs would never take such a stand on issues that bother them.
https://twitter.com/hankypanty/status/818352990746574848
https://twitter.com/mojorojo/status/818317596697235461
Meryl Streep needs to teach Bollywood how to write a speech, grow a spine, and you know, generally accept awards.

— Ankur Pathak (@aktalkies) January 9, 2017
Many defended the Bollywood stars as well:
All these Bollywood stars, who are praising Meryl Streep, were in hibernation when SRK faced issues. So,don't you dare question his silence.

— Priya (@PlotBusterr) January 9, 2017
To those asking why no Bollywood actor can ever give a speech like Meryl Streep, remember what we did with Aamir Khan? #Okthanxbye

— Harneet Singh (@Harneetsin) January 9, 2017
It is also true that when actors/actresses do give good opinion, some people take the words as more abuse than suggestion!
Never forget that some people's good opinion would be more insulting than their abuse! pic.twitter.com/XYRCHTijQz

— J.K. Rowling (@jk_rowling) January 9, 2017
It was a touching note Anushka and we thank you for this bold move! Now can Indians understand why celebs in India stay away from commenting on issues? Let's wait and see!
Join Us on https://www.facebook.com/SheThePeoplePage
Follow Us on https://twitter.com/SheThePeopleTV