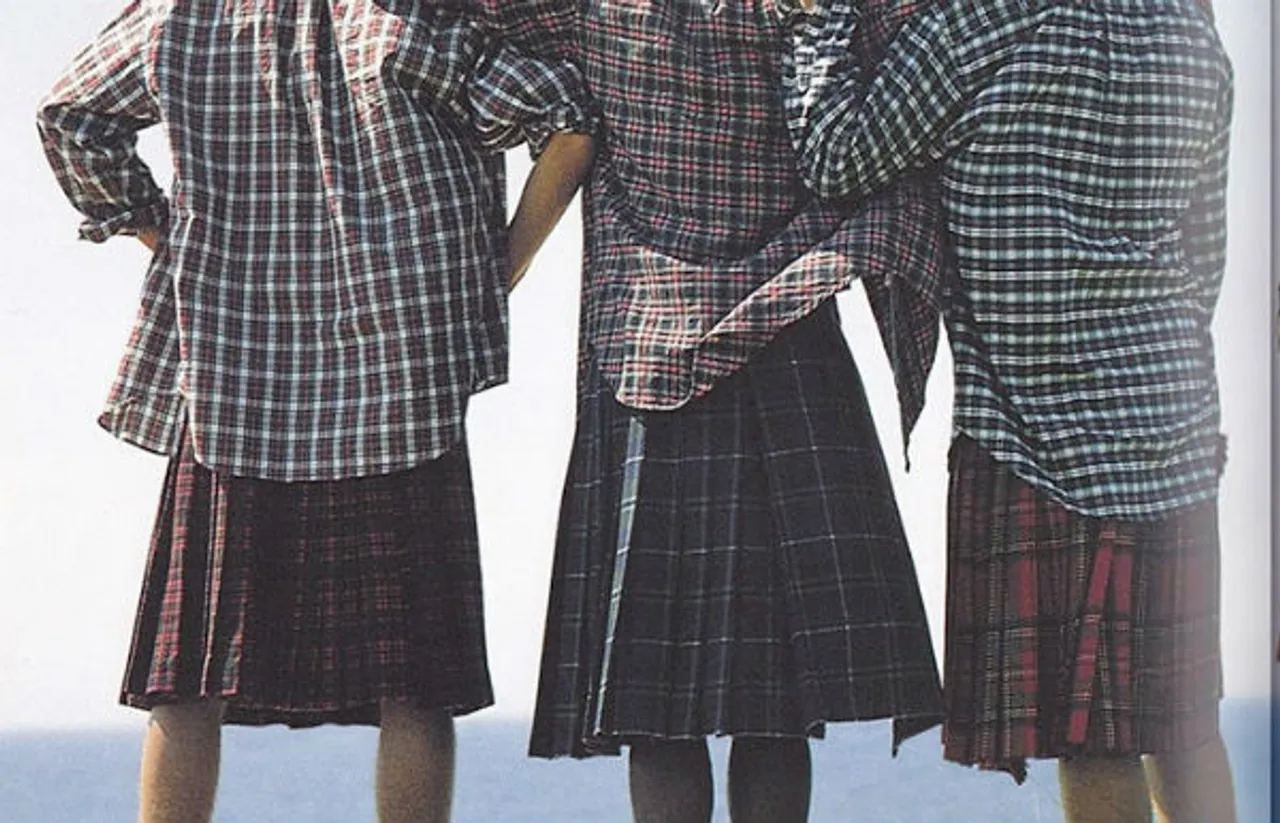 A group of Indonesian men are spearheading a novel protest to end violence against women. They are flaunting skirts to protest issues deep-rooted in the patriarchal society of the Muslim-dominated country.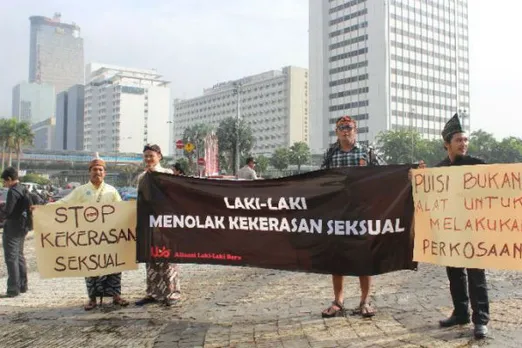 Image Credit: Coconuts Media
The sterling movement was flagged off by Syaldi Sahude, a member of Aliansi Laki-laki Baru (The New Men's Alliance).
The seeds of the movement were sown when Sahude, who was working at a women's rights group 8 years ago, one day read a study which documented that 85% of Indonesian women, who were once harassed or have suffered violence from their men, continue maintaining the relationships.
Also Read: All women are working women: COLORS launches new campaign #SundayIsHerHoliday
"There were women's empowerment, legal aid and trauma programmes for survivors but the root cause of this is men," said Sahude, as reported by India Times.
He brought together a few of his friends to discuss the matter. The group realized that they need a revolution against the way men think of and treat women. The New Men's Alliance then came into shape to ensure that the ideas men believe in about women are likely to be false.  While they also welcome women in the campaign, the main focus is to be vocal about the whole concept.  "Too often it's about the way women dress or the way they behave. So we thought if it's really about mini-skirts, how about men wearing them?" Sahude asked.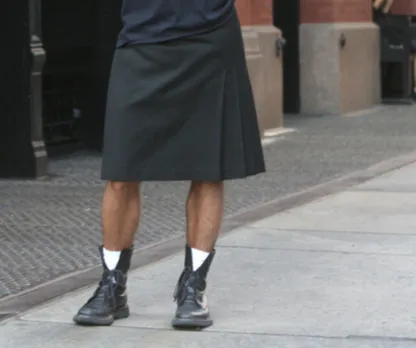 Image Credit: Perak Today
"Many Indonesian men still think women have no rights to tell them this or that, that women are inferior to men," the 37-year-old co-founder of the group said.
As the government-backed National Commission of Violence Against Women researched stats says, the increasing rate of violence in Indonesia now stands at over 3,00,000 cases in 2015, mainly reported as domestic and/or sexual violence, compared to over 1,00,000 in 2010.
Also Read: Two inspirational women who campaigned for women rights in India
Indonesia was in the news earlier this year when a high school girl was gangraped and murdered. The government came up with chemical castration and the death penalty. In July, another survey revealed that 90% of rape cases go unreported, with activists blaming social stigma for many women's denial to go to the authorities. The action group, New People's Alliance, is aiming to put an end to this stigma.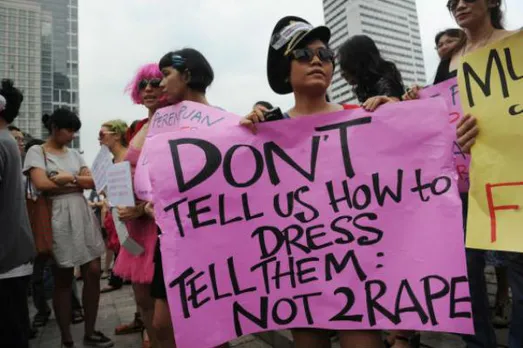 Image Credit: indy100
Also read: Appreciate unwarranted male attention? No Woman Ever did!
However, this is not the first men-led initiative that interested us over the years. In Colombia, the Men and Masculinity Collective uses theatre and music to challenge gender stereotypes. And in Mozambique, a campaign brought together thousands of boys and men in kitchens and cooking to confront machismo. In a slightly different way, a few Iranian men started a campaign, posted photos of themselves wearing headscarves to Facebook and Twitter, rocking their #MenInHijab looks to support equality.
Different routes, different avatars but same concerns. Women's empowerment – Worldwide! Yet it still remains vulnerable about the existence of a "rape culture".
Feature image credit: Guardian Liberty Voice
Join Us on https://www.facebook.com/SheThePeoplePage
Follow Us on https://twitter.com/SheThePeopleTV