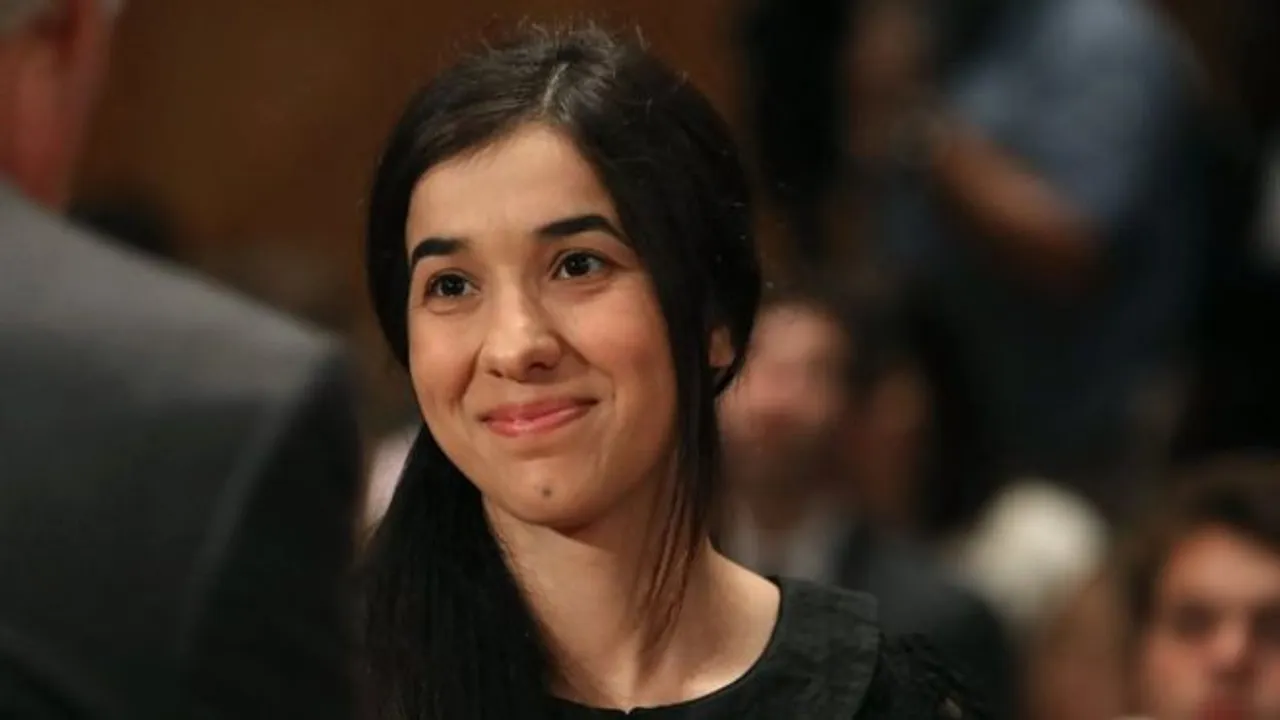 Nadia Murad, the recent Nobel Peace Prize winner, has shared with the world a gripping account of her life and the ordeals she faced.  This year's prize was jointly awarded to Nadia and Denis Mukwege "for their efforts to end the use of sexual violence as a weapon of war and armed conflict".
Nadia, was captured by the IS Army (Islamic State in Iraq) and was raped by the militants. She managed to escape in early 2015 to Germany. But instead of hiding, by the year's end, she had started her bold campaign against human trafficking. 
Like Nadia, several women have contributed immensely by bringing peace in the world through different ways and capacities. Here is a list of all women Nobel Peace Prize winners:
Baroness Bertha von Suttner, 1905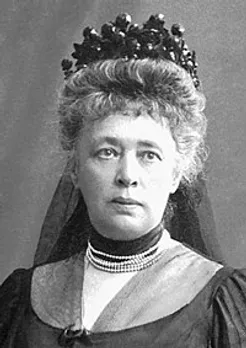 Source: Wikipedia
Baroness Bertha von Suttner of Austria was the first woman to be awarded the Nobel Peace Prize. In the later half of her life, she worked tirelessly for the international peace movement of the 1890s. She also founded the Australian Peace Society. The baroness was also the secretary of Alfred Nobel for a few months.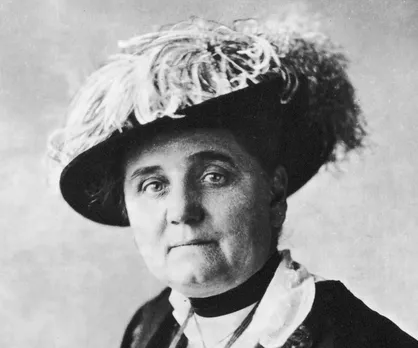 Source: thefamouspeople.com
She was one of the founding members of Women's International League for Peace and Freedom. Known as the mother of social work, her peacekeeping activities in the first World War, were exceptional. She also founded the Hull House, a settlement house at Chicago.
Emily Greene Balch, 1946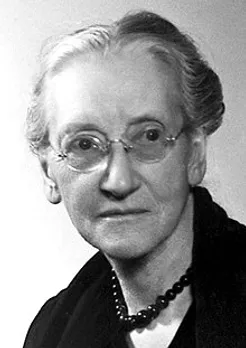 Source: Wikipedia
Emily Greene Balch, an American economist, sociologist and activist, received the award in 1946. She shared the award with John Mott. Balch had dedicated herself to the eradication of war and worked towards the peace movement, after the World War I.
Betty Williams and Mairead Corrigan, 1976
Source : The Scotsman
Betty Williams along with Mairead Corrigan, founded of the Northern Ireland Peace Movement which was later renamed Community of Peace People. They organized peace demonstrations against violence by the British, Irish and Protestant forces that brought together Roman Catholics and Protestants.
Source: Infoplease
Mother Teresa's work is a testimony to her kindness to Indians and the world. She founded the Missionaries of Charity in India and focused on serving the poor, disease-ridden people. In her words, "Peace begins with a smile".
Alva Myrdal, 1982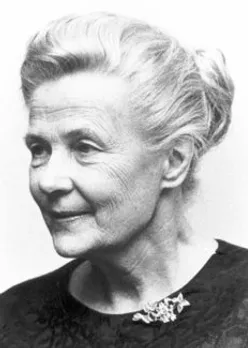 Source: nobelprize.org
Alva Myrdal, a Swedish economist, advocate of human rights, and a United Nations department head, she was also the  Swedish ambassador to India. She championed the cause of Disarmament and had played a crucial role in placing pressure on the US and USSR to disarm. She shared the award with Alfonso García Robles.
Aung San Suu Kyi, 1991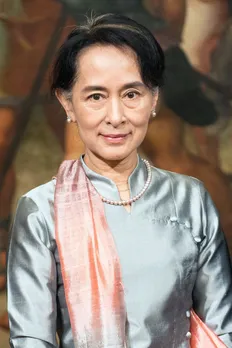 Source : Pintrest
Aung San Suu Kyi is the first and incumbent State Counsellor of Myanmar, a position akin to a prime minister.She was awarded the Nobel Peace Prize in 1991 for her lifelong activism and struggle in the country. She spent most of her time from 1989 to 2010 under house arrest, even when she was awarded the prize.
Rigoberta Menchú Tum, 1992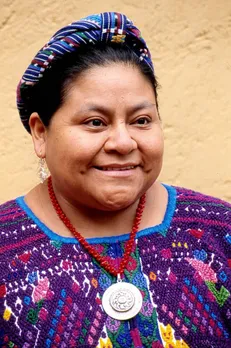 Source : Pintrest
Rigoberta Menchú, from Guatemala was awarded the Nobel Peace Prize in 1992 for "ethno-cultural reconciliation based on respect for the rights of indigenous people". She also became a member of the National Coordinating Committee.
Jody Williams, 1997
Source: nobelwomensintiative.org
Along with International Campaign to Ban Landmines, Jody Williams won the award in 1997. Her successful campaign against the deadly landmines, which targeted humans, was commendable.
Shirin Ebadi, 2003
Source :nobelprize.org
Shirin Ebadi is credited with founding the Defenders of Human Rights Centre in Iran. She is also is the first Iranian to have ever won the Peace Prize. She was awarded the prize in 2003 for her work on refugee women and children.
Wangari Muta Maathai
,
2004
Source : myhero.com
Wangari Muta Maathai, from Africa was awarded the prize "for her contribution to sustainable development, democracy, and peace".  In 1977, she founded the Green Belt Movement in Kenya, that planted more than 10 million trees to prevent soil erosion.
Ellen Johnson Sirleaf, 2011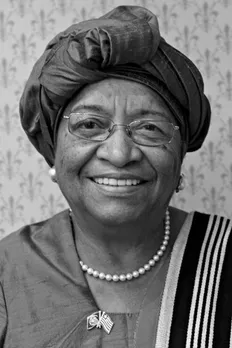 Source : nobelprize.org
Along with two other women, Ellen Johnson Sirleaf was awarded the prize "for their non-violent struggle for the safety of women and for women's rights to full participation in peace-building work". She became the president of Liberia in 2005.
Leymah Gbowee, 2011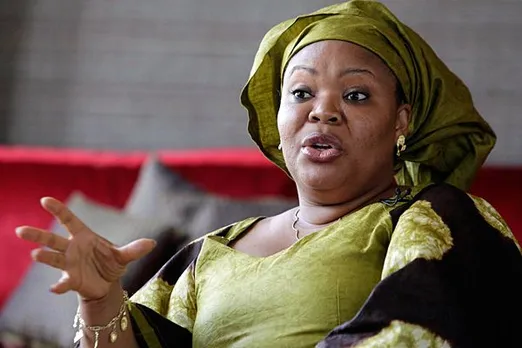 Source: pintrest
Leymah Gbowee she worked as a counsellor with former child soldiers after the First Liberian Civil War. In the second Liberian Civil War, she united the women of both Christian and Muslim communities to pressure the factions into bringing peace.
Tawakul Karman, 2011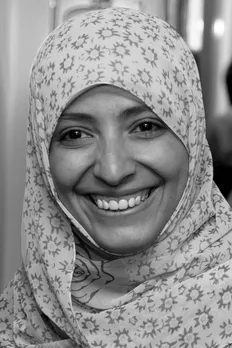 Source : nobelprize.org
Tawakul Karman from Yemen has organized protests within the country for freedom and human rights. She was also the head of an organization, called Women Journalists Without Chains. Along with two other women from Liberia, she received the award in 2011.
Malala Yousafzai, 2015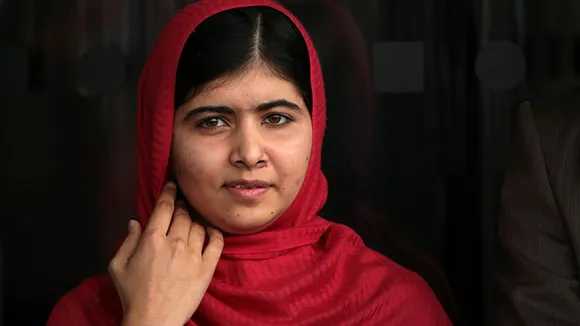 Source : hellomagazine.com
Her biography "I am Malala" is a must read for everyone. It describes her pain-ridden journey and her fight for the right to education for young girls. Awarded the price in 2015, when she was only 16, Malala became the youngest prize winner of the Nobel Peace Prize.
Stories of these brave and courageous women inspire us to fight for social justice and to take our own stand in the ever changing world.
Also Read: Once Slave In Iraq, Nadia Murad Wins Nobel Peace Prize 2018
Rachna Chandira is an intern with the SheThePeople.Tv