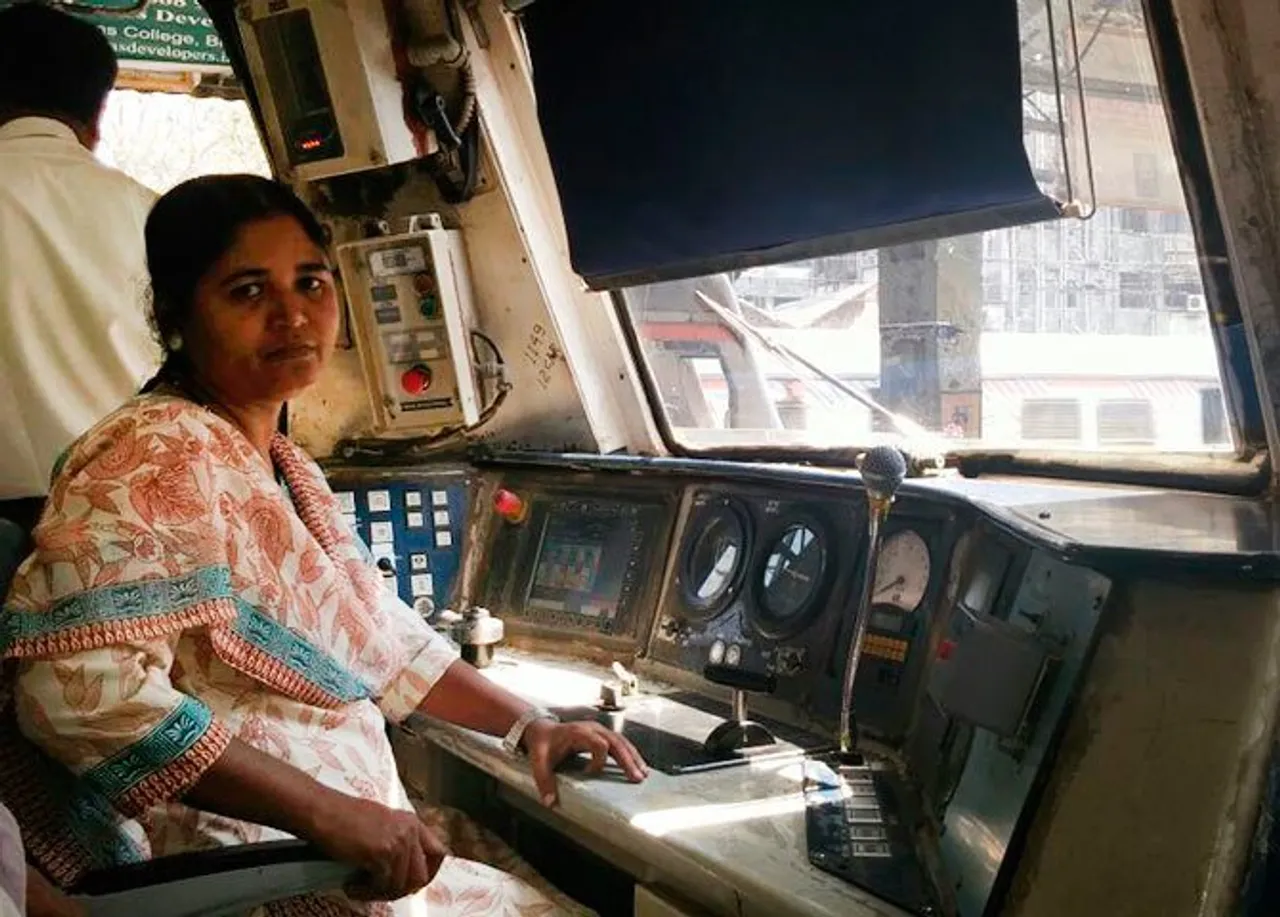 Glass ceilings are meant to be broken and Mumtaz Kazi did just that. The first woman in Asia to drive a diesel train, Kazi grew up hearing stories of what it is like to drive a rake from her father's friends. Her father was the trunk superintendent at Churchgate station, Mumbai.
"My father was the trunk superintendent in Churchgate, so our house was frequented by his motormen friends. They would narrate their experiences of driving rakes in the congested system. This motivated me to become one," Kazi told Indian Express.
These stories nurtured a dream in Kazi of one day driving the diesel-run rake for mail trains herself. However, no woman had ever unlocked this opportunity at that time and men dominated the field.
But Kazi did not let stereotypes deter her. In 1991, she joined the Railways as the assistant driver for diesel-run mail rakes. In 2005, she was promoted to driving in the suburban system.
Recalling her old days, she said that when she was applying for a job as a motorwoman, the advertisement clearly mentioned that the job would be "tough" for women
"I was doing Diploma in Medical Lab and Technology when the advertisement for hiring motormen came in. Though the advertisement clearly allowed ladies to apply, it stated that it was a hard job for ladies. I took up the challenge because not only did my education fit the criteria, I really wanted to do it," she said.
ALSO READ: Make the Indian Railways Disabled-Friendly: Open Letter
She is now a seasoned motorwoman in love with her job that starts every day at 7am and ends at 1pm. Her only grudge is that she does not get a day-off in between.
She explained, "My shifts are given and I have a daily chart of the number of trains I have to drive. Sometimes, the compulsion to be punctual and having no day-off becomes challenging. Be it my first ride, between Chhatrapati Shivaji Terminus-Belapur, or now, the dedication with which I drive, hasn't changed."
Her job is demanding and entails being punctual at all times. There is only a gap of three minutes between two crossing trains and so there are limited chances of error
Kazi's achievement has won her a place in the Limca Book of World Records where her name is mentioned as being the first motorwoman of India. But her joy knew no bounds when she received the Nari Puraskaar from President Pranab Mukherjee on this International Women's Day. Now it is her wish to get promoted in the field she works in. "It is a thrill to ensure the rake driven and controlled by you safely transports passengers," she added.