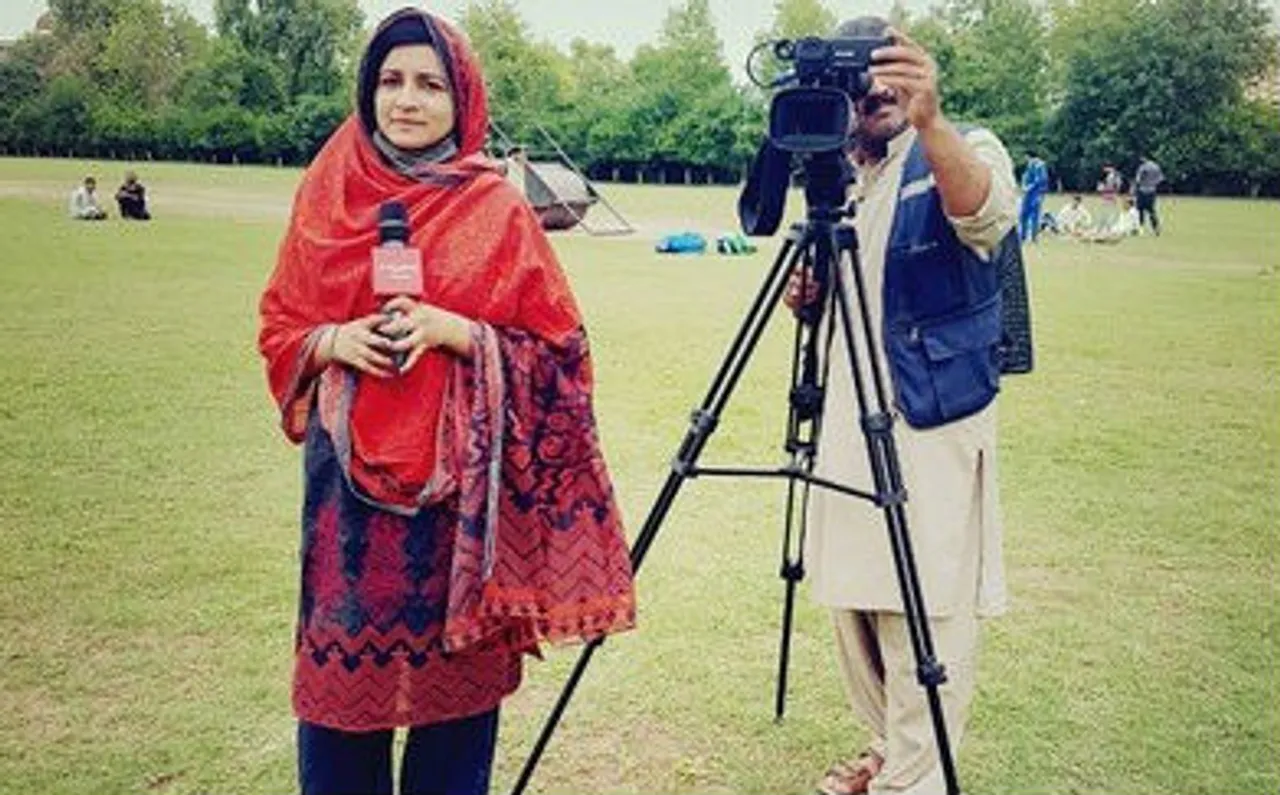 24-year-old Manmeet Kaur has become Pakistan's first Sikh news reporter, thus making history.
Kaur, a resident of Peshawar, chose to be a journalist in a society which still promotes a conservative and restricted mindset towards women at work
"There are several social and cultural issues and being a journalist I will be able to bring them forth, especially for the upliftment of Sikh community," Manmeet, reporter at a TV channel, told TOI.
Kaur is a post-graduate in social sciences from Jinnah College for Women, Peshawar.
READ: World Praises Pakistan's First Transgender Female Anchor Maavia Malik
Being a journalist, Kaur wants to show Pakistani women and the community the path towards a gender-neutral society. In a short span of time, she became a role model for aspirant girls in her community. She aims to not only improve literacy rate among Pakistani Sikhs, but also for giving an equal status to women in society.
"Everyone should know that women are equally talented as men and my present status will encourage several other community women," - Kaur
Before joining in as Pakistan's first Sikh news reporter for a TV channel, Kaur also worked as an administrator in a computer academy for three years.
"But my uncle Radesh Singh Tony inspired me to be Pakistan's first Sikh women journalist and I took his advice," Kaur said.
READ: Pakistani Bride Votes For The First Time In Punjab
Kaur has four siblings. "Me and my sister, who works in a bank, run the house," says Kaur proudly.
Her father was a businessman. "Pak society has changed, I never felt the need to wear a burqa while reporting, everyone respects me as a women journalist and being a Sikh woman, I am seen as an intellectual face of the community," she said.
As a news reporter, Kaur covers religious, political and cultural beats and never felt being discriminated as a woman from the minority community. She desired to travel to Amritsar as a journalist and cover religious stories and bring out the best of people of the country.
Feature Image Credit: TOI
Also Read: Kami Sid – Pakistan's First Trans Model's Debut Photoshoot