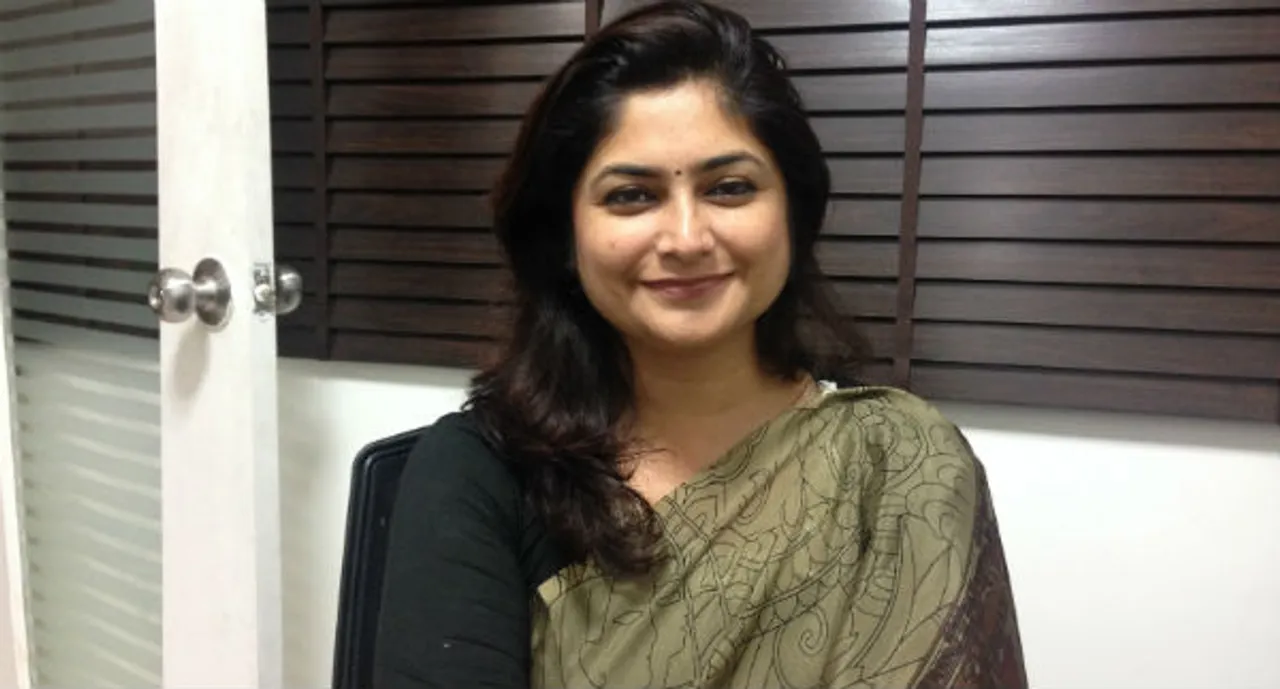 Having experimented with Cards of Divinity and Reiki for years, Dr Ritu Singh started her own venture CHI-DELHI in year 2000. Improving others' health was this Hypnotherapist's concern and she converted it into a simple act of nature. With more than 13 years of experience in the healing field, Dr Singh's journey has been an incredible one. Let's hear her story.
"My journey is a tryst with destiny. With a fairly common ordinary childhood but an uncommon dream in the mind to be an explorer of space, maybe a space astronaut. Little did I know this was a seed for something similar and will fructify as an astronaut of inner space," Singh tells SheThePeople.TV.
With an MA in political science from Delhi University, Singh travelled across the country when she started working. During this time, she got opportunities to conduct various seminars on empowerment and scope of social grooming.
"Indian saints and those who went to foreign shores to uplift western society had a very deep inspirational impact on my mind. I would spend hours reading their life journey and deriving inspiration from it. My spiritual aspirations began with Reiki and Tarot cards which I started practising full-time. Magic and miracles were not far, I witnessed instantaneous healings on someone with a skin disorder on feet. Tarot cards would often give me guidance that allowed me to delve deep within the subconscious," she says.
Parallelly, she started studying Hypnotherapy.
My vision is 'greater us'. My vision is of the NOW. In the NOW rests all existence 
Television shows on guidance through cards and live caller programmes have created a huge response base and perhaps that was all she needed as validation from the universe.
Also Read: Bringing healthcare to the consumer's fingertips: Ritu Singh, co-founder of CareOnGo
"The wonders of Hypnotherapy are not limited to the mind alone but also allows people to access that which is other than the mind, an awareness of Self. I saw people becoming more confident in their daily lives, more courageous where they had none. New neuro pathways under hypnosis gave tons of hope to children who would panic during exams, their performance went very well and they also set goals for themselves," Singh explains.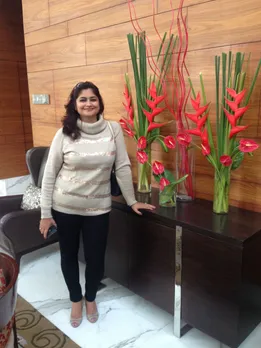 She also said that Past Life Regressions helped many to come to terms with their loss, have an insight about their current situations and learn to forgive.
On the different clients she gets, Singh said, "I worked with sportspeople using Hypnotherapy as a very potent tool to create guided imagery of moves and shots they wanted to achieve as what we all like to achieve in life is first achieved in the mind."
CHI is California Hypnosis Institute-Delhi, an affiliate of CHI USA. It is also Qi, pronounced as CHI which means Energy
She also spoke about Theta Healing, which is a "meditational process that allows us to access that plane of existence which is God-field".
Under the umbrella of CHI DELHI, Singh conducts personal sessions and group workshops, awareness talks and guest lectures that allow people to access greater consciousness.
"We may call ourselves New Age, but our minds are tied down with invisible limitations and the effect of it becomes so visible in bodies. Access Bars and body processes that I teach dissipates charges as electromagnetic component of thoughts, feelings and emotions, that one accumulates in experiences of life. I've seen the awesomeness of these processes in tackling unexplained aches and pains, depression, vision correction, and ageing. Dr Sunny Satin founded CHI USA and my affiliation with it empowered me and many like me to formally study and teach this fascinating science of Hypnotherapy and apply it in various aspects of life," she elaborates.
Also Read: Mental Health Issues Among Young Women On The Rise: Study
How did you become an entrepreneur? 
An 'entrepreneur of life' is what I do and facilitate people. An entrepreneur is ready to receive life geared up with tools that he uses, like an artist on the landscape of life, an entrepreneur gets hands on experience and begins with courage, enthusiasm and steps up every time the situation asks. My work is empowering and allows freedom, freedom to choose and steer life towards one wants to go.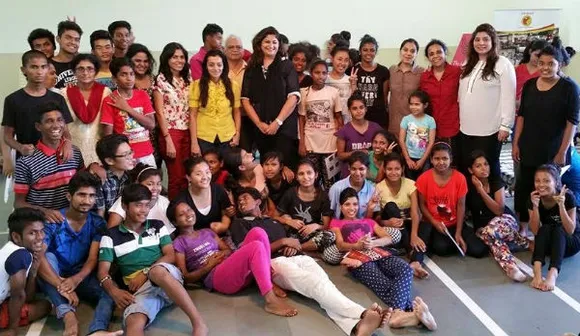 CHI-DELHI Team
Your future plans with 'Chi Delhi'?
CHI DELHI is looking forward to collaborations with government bodies that recognise the contribution this work is and can be at the level of schools and colleges as our education system has overlooked the very basis of being which is connection with self and that is where the gap is visible as  youngsters grow into adulthood. My aim is to enhance the skill set for children who are interested in taking up these subjects at a professional level too. Right now, these subjects are treated as specialised subjects and are introduced very late. Our motto is to support medical systems and to encourage the medical fraternity to embrace this in their treatments. They must not see it as a threat to their practice but as something that can benefit patients in a big way.
Also read: Five women entrepreneurs with breakthrough ideas in healthcare
What market gap are you trying to address by bringing your venture into the society?
My work is more of an Adventure than a Venture. The gap is of within and without.  Through awareness I want to witness that shift in society that we all deserve.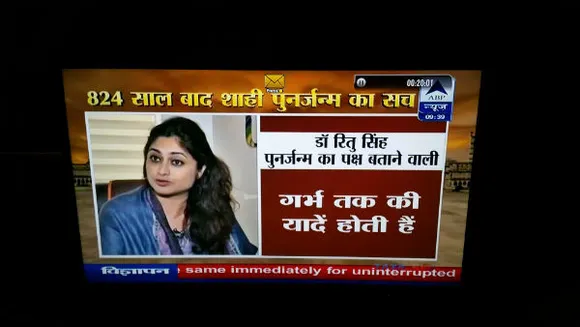 What makes you different from your competitors?
In my work, there is no space for competition. Self-evolution as continuous awareness is the main thing that allows me as a therapist to empower people further.
How did you manage funding for the base operations initially?
I used my savings from previous works to support my Centre opening a centre and create awareness through articles, websites and workshops. My father gave me unconditional support to be an entrepreneur in my own right.
READ: A story of Yoga, healing and survival: Meet Prabha Singh
What were the initial days like -- what kind of challenges you've faced and still facing as an entrepreneur?
I am an entrepreneur who knows that if the laws of Universe are applied to our daily living then nothing is a challenge. When people who come for healings look for a push button mechanism without their willingness to be the instrument of shift, that would initially frustrate me, but now I am more patient and recognise where people limit themselves and gently with tools that I offer and use in their facilitation, witness the shift.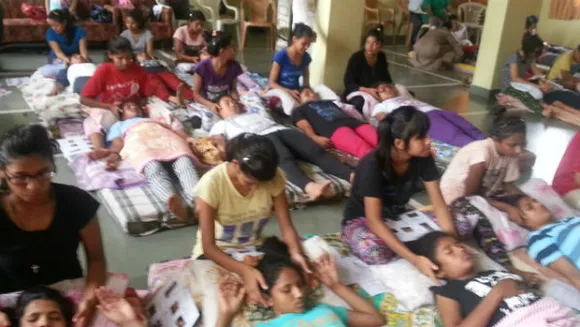 What skill-sets do you need as an entrepreneur? 
All entrepreneurs, to be successful, must step up in their lives and must not fear experimenting.
How do you think the digital boom in India is empowering women? How has it helped your venture grow?
In a big way. Women are making full use of digital boom as it gives them opportunity to work and manage their houses with a sense of ease. Websites have been an extremely valuable tool to express what I do and what my vision is.
READ: 4 Indian women pioneers in medicine
What else is your passion other than running a company and working for the needy?
My love for music, reading and nature have inspired me in many ways.
The rise of the woman entrepreneurs -- do you think the term is shaped up because of the digital boom in India?
In a lot of ways, yes. It has given confidence to women entrepreneurs who always wanted to create something but feared, lacked courage and finances to come out of the shell of life situations. I see it as a revolution that has uplifted women in a lot of ways.
What advice would you give to fellow entrepreneurs?
I would say the best way to empower yourself is to love yourself. If you love yourself, you become the enthusiastic energy of your life and step up ,which is the essential ingredient for any venture that you want to explore.
Also read: Transforming healthcare with mobile tech is Ruchi Dass
READ: Dare to be: The challenging journey of singer Sonam Kalra
Join Us on https://www.facebook.com/SheThePeoplePage
Follow Us on https://twitter.com/SheThePeopleTV