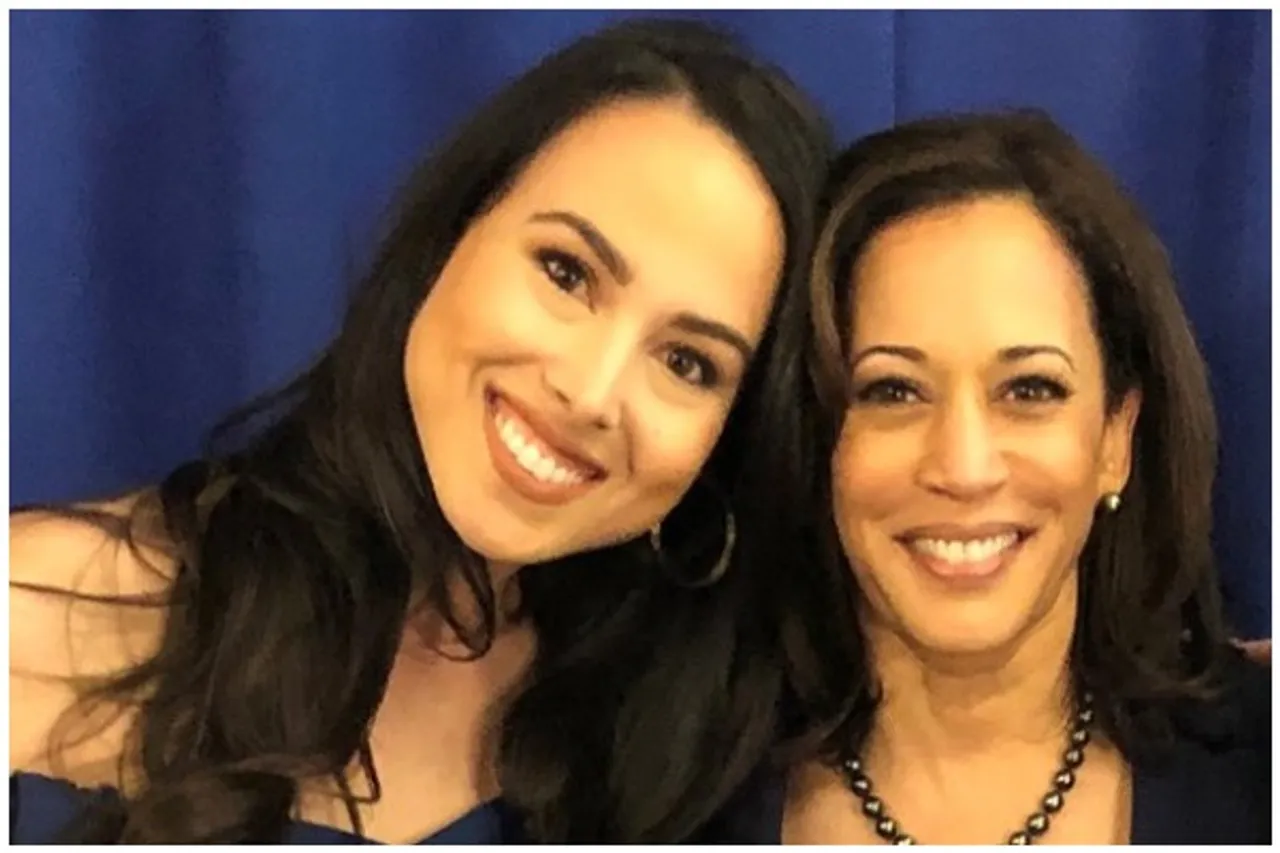 Meena Harris: US Vice-President Kamala Harris' niece and lawyer Meena Harris shared tweets of about the farmer's protest in India.
This was followed by extreme reaction from many Indians as they were seen burning pictures of Meena Harris and Greta Thunberg who also showed solidarity towards the farmers. 
Meena Harris shared a picture by Reuters journalist Danish Siddiqui and said, "I spoke out in support of human rights for Indian farmers, and look at the response." 
I won't be intimidated, and I won't be silenced.

— Meena Harris (@meenaharris) February 4, 2021
She then posted another tweet which read, "I won't be intimidated, and I won't be silenced." This is now Meena Harris' pinned tweet. Read more about her here.  
Meena Harris and other women who spoke about the protests 
Harris is one of the women who tweeted about the farmers' agitation after American pop-star, Rihanna decided to bring the spotlight to the matter. Greta Thunberg also tweeted and said that she stands with the farmers. 
This isn't just about agricultural policy. It's also about the persecution of a vocal religious minority. It's police violence, militant nationalism, and attacks on labor rights. It's global authoritarianism. Don't tell me to stay out of your affairs. These are all of our issues.

— Meena Harris (@meenaharris) February 5, 2021
The farmers' protests which have been going since October last year have are now highlighted on the global stage as Human Rights organisations and many public figures are now talking about it social media. 
However, this hasn't sat well with the Indian government. Right after Rihanna and Greta Thunberg's tweet, the external affairs ministry of India issued a statement which stated that the protests going on in India are an internal issue and people from outside of India shouldn't weigh in. 
Bollywood celebrities such as Ajay Devgan and Akshay Kumar also tweeted on the lines external affairs statement. They were followed by the Indian cricket team players including the retired batsman Sachin Tendulkar. Hashtags like #Indiaagainstpropaganda and #Indiatogether started trending on Twitter. 
Delhi police also filed an FIR against Greta Thunberg as she tweeted about a "toolkit" on Twitter asking for people to amplify the agitation. The police started an investigation in the matter. They claim that Greta Thunberg's toolkit was authored by Khalistani organisation in Canada.
The police commissioner of Delhi said confirmed that a case has been registered in Greta Thunberg's name for "spreading disaffection against the government of India - it's regarding sedition --  and disharmony between groups on religious, social and cultural grounds, and  criminal conspiracy to give shape to such a plan"