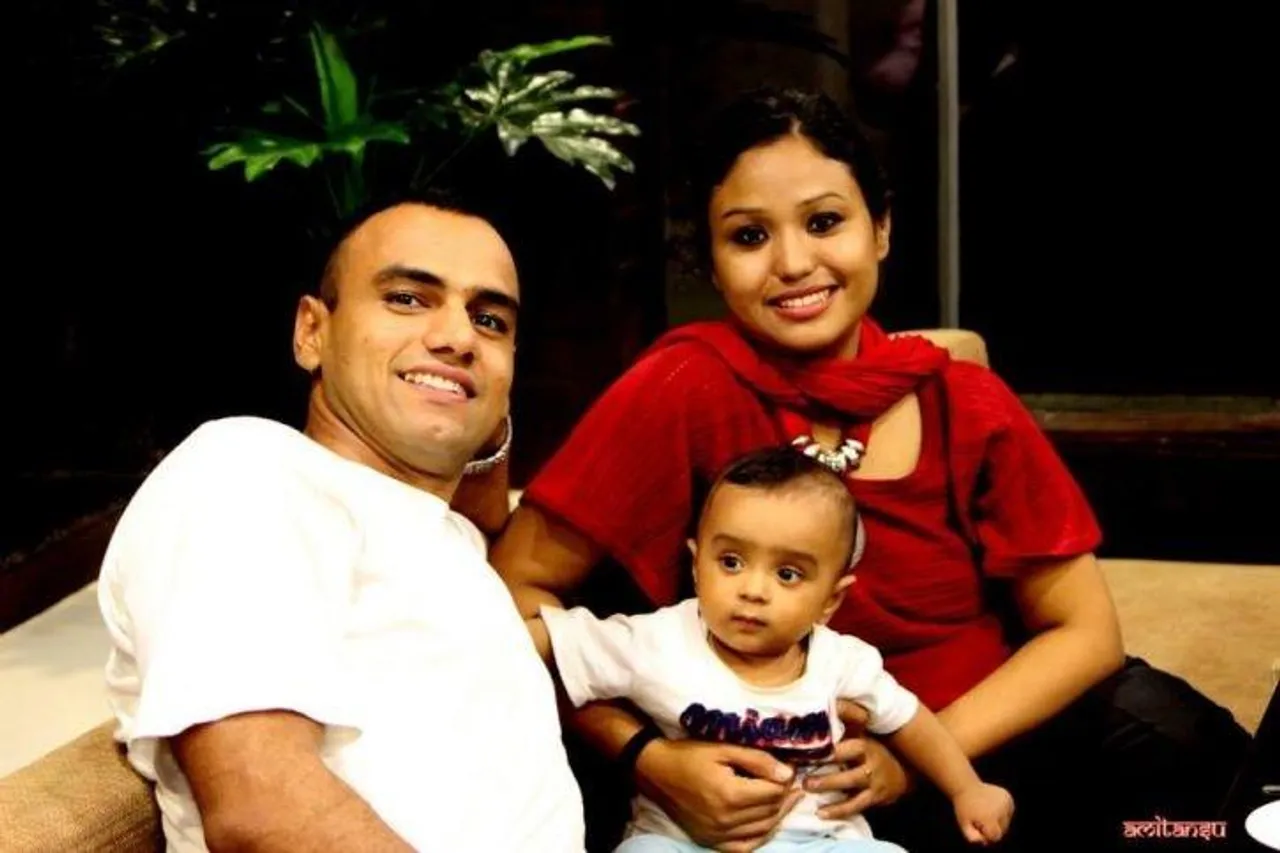 It's been two years since 35-year-old Neeta Deswal's husband Major Amit Deswal, was martyred in a counter insurgency operation in Manipur in 2016. That tragic incident may have weakened their family roots but didn't break her courage. And, now the wife of martyred major has joined the Indian army. She calls this her tribute. She was commissioned as lieutenant in March at an impressive passing-out parade at the Officers Training Academy (OTA), Chennai. Yes, she is an inspiration for all. The martyr's wife join army and we wish her the best to fulfil her husband's dream. Read on to see how she cracked the exam and what her mission is.
Inspirational Woman !!
2 Yrs ago Ms Neeta Deswal's husband Major Amit Deswal ( 21 PARA Special Forces ) Martyred fighting terrorists.
Now Lt Neeta joined Ordinance corps of #IndianArmy and ready to fulfill the dream of her husband.
Salute & Respect for Lt Neeta?@adgpi pic.twitter.com/qLV3KLClhJ

— Maj Surendra Poonia (@MajorPoonia) March 18, 2018
It was the same year when she was selected to appear for the Army's Service Selection Board (SSB) exam and was preparing for the interview to join the Officers Training Academy (OTA), Chennai.
Major Amit Deswal of 21 Para battalion who had lost his life in a counter-insurgency operation in Manipur in April 2016.
Talking to media on her commissioning, Neeta said, "It was her tribute to her husband." Neeta donned the prestigious uniform after completing the rigorous 11-month training at the academy. Though Neeta could have comfortably joined a government job in Haryana, which was offered by the state government, she preferred Army's tough life.
READ: Martyred Colonel's Wife Swati Mahadik Now An Army Lieutenant
A Great Salute #Neeta Deswal. Two Years Ago She Lost Her Husband Major #Amit Deswal 21 PARA In An Anti Insurgency Operation And Tomorrow She Is Going To Be Inducted Into #IndianArmy As An #Ordinance Officer. #JatPride#WomenEmpowerment pic.twitter.com/9s51CXDUmN

— Anita Chauhan (@anita_chauhan80) March 13, 2018
"I never thought of separating myself from the Army, where I had spent a great time with my husband. Even after his martyrdom, he has a special status in the Army and I just want to carry forward his legacy." she had said in 2017 before joining the OTA.
Neeta is more enthused to be a part of the Army because of the gratitude and care the Indian Army had shown to her and her five-year-old son after his death.
"Initially, I was not sure about how to proceed with life after Amit's death, but the Army has taken care of me and my son like family. This is why I have decided to join the Army. It would be a tribute to my husband," Neeta told Indiatimes.
Lt. Neeta Deswal, wife of Shaheed Major Amit Deswal got commissioned this 10th March 2018 from OTA, Chennai. Wish her all the best for her new beginning pic.twitter.com/SebtRj3MXh

— Adrija (@senadrija) March 13, 2018
Major Amit Deswal's and his family hail from Surehati village in Haryana's Jhajjar district. 34-year-old Major Deswal was posted in Manipur as part of Operation Hifazat-II when in a counter gun battle with militants he was killed on April 14 this year. After his death, Neeta along with her 3-year-old son had been living in Delhi Cantonment. During her stay she was preparing for the SSB interview from the same institute in Delhi where Major Deswal had taken coaching before joining the Indian Military Academy back in 2004. Neeta is a graduate and worked earlier as a co-ordinator in a school near Jhajjar.
Also read: India women army officers talk about the hurdles they face
Meet the brave-heart Neeta Deswal who is ready to serve motherland.🇮🇳
Two year ago she lost her husband Major Amit Deswal 21 PARA in an anti insurgency operation in J&K & now she joined #IndianArmy and ready to fulfill d dream of his husband.👏#SheInspiresMe #SheEmpowersIndia pic.twitter.com/k1Mvo2wNOa

— Farah Khan (@FaraaahKhan) March 14, 2018
"We are proud of our daughter-in-law and support all her decisions. She has shown courage and determination after the tragedy. We are sure she will succeed in her objective of joining the Army," Subedar Rishi Ram, Major Deswal's father said.
#WomenOf2018 #NeetaDeswal and #SushmitaPandey wives of our martyrs Maior Amit Deswal, Para and Major Neeraj Pandey, Signals getting commission in Ordnance and Signals respectively. Congratulations Neeta and Sushmita. Wish you glory and success in life. pic.twitter.com/pJZv7zzfK7

— Lt Gen DP Sehgal (@PashaSehgal) March 10, 2018
Feature Image Credit: NEETA DESWAL/ FACEBOOK
Also Read: Fighting their own battle, 340 women gets permanent commission as officers in the Indian army