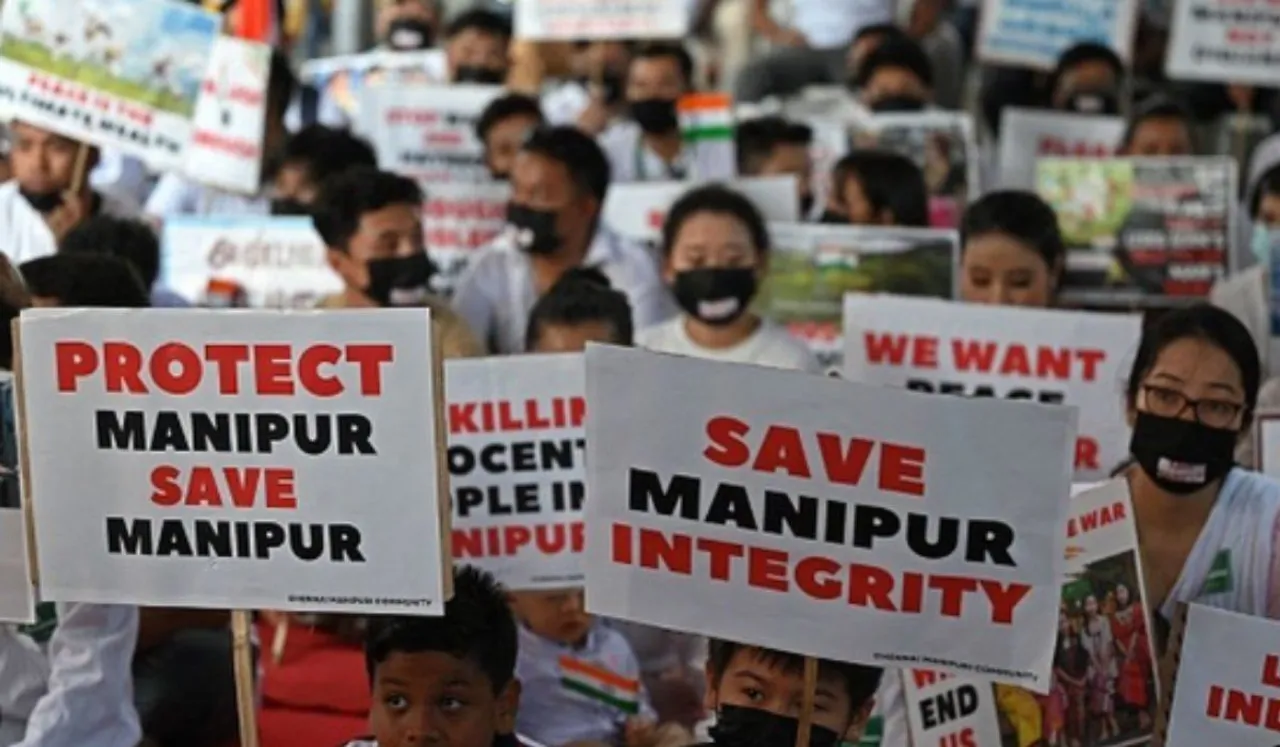 The Central Bureau of Investigation on Monday filed a charge sheet against six people and a juvenile in connection with two tribal women being paraded naked in Manipur's Kangpokpi district in May. The agency filed the charge sheet against six people and a report against one child in conflict with the law before a special CBI court in Guwahati. 
The case triggered a nationwide outrage after a video of the incident became viral two months later.
It was alleged that, on May 4, a mob of approximately 900-1000 individuals, armed with sophisticated weapons, entered B Phainom village in the Kangpokpi District of Manipur, vandalised and set houses ablaze, looted properties, assaulted villagers, committed murders, sexually assaulted women.
What was the case?
The viral video, showed a mob of men, claimed to be from the Meitei community, parading at least two Kuki-Zo women naked towards a paddy field near B Phainom village, had gone viral on 19 July.
It was further alleged that two family members of one of the victims were also killed in the incident.

CBI investigation revealed that the accused were involved in the said incident. A Chargesheet was filed on Monday before the Special Judge, CBI Court, Guwahati designated as per the orders of the Supreme Court.
The case was initially registered on 21 June with the NSK police station in Thoubal district.
But the incident had occurred in Kangpokpi district on 4 May – a day after ethnic violence broke out in the northeastern state, as per the police. The video surfaced nearly 77 days after the incident.
Further investigation is underway including the identification of other accused involved in the offences beside other aspects of the case.
The accused have been charged under various sections of the Indian Penal Code, including those pertaining to gangrape, murder, outraging the modesty of a woman and criminal conspiracy, the CBI said.
Prime Minister Narendra Modi reacted to the video by saying that the incident of the two women being paraded naked had shamed 140 crore Indians and asserted that the law would act with its full might and no guilty would be spared.
"Today, when I am standing by this temple of democracy my heart is full of pain and anger," he told reporters at the Parliament complex.
"I want to assure the people of the country that no guilty will be spared. The law will act with its full might and firmness... What has happened to these daughters of Manipur can never be forgiven," he said.
---
Suggested Reading: Women's Bodies Are Not Battlefield: Why Are We Not Angry?