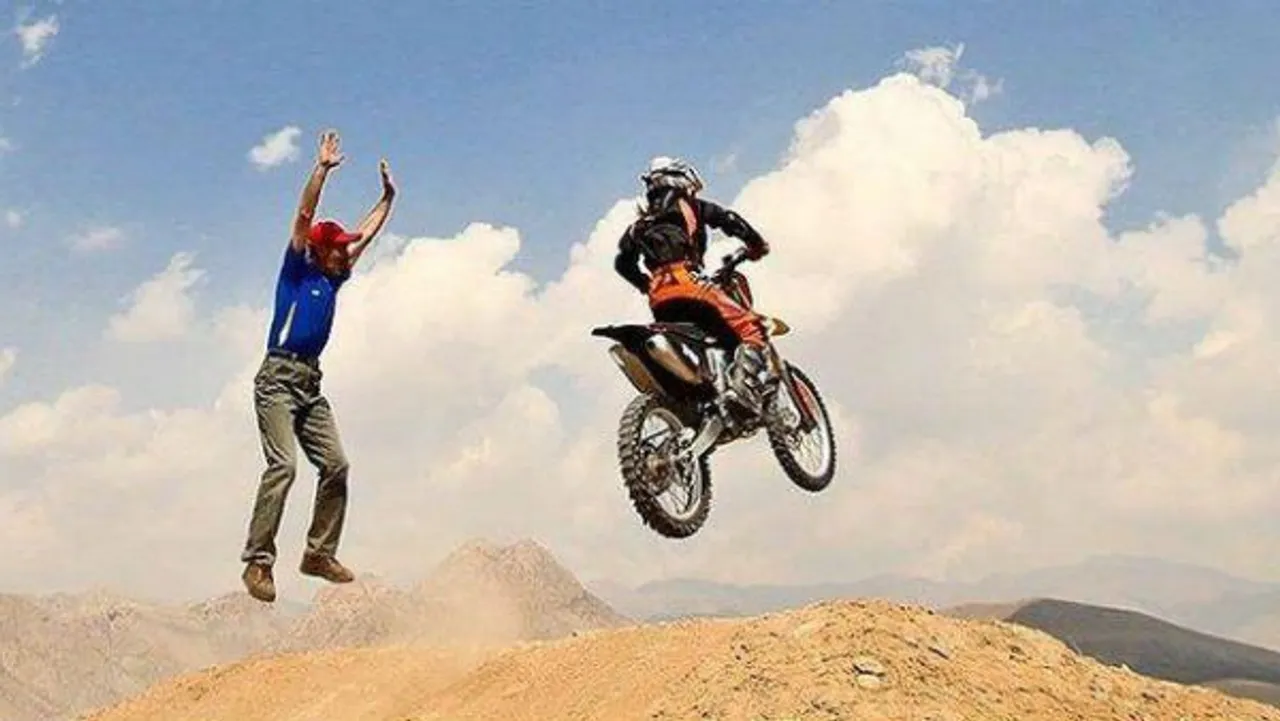 Sunday (Feb 25) was a much awaited weekend in Mangaluru when women motorcyclists vroomed past each other for top honours. It was the Ladies Class event at the Auto Cross-2018 near Airport Road.
The women motorcyclists took to the uneven tracks to conquer a predominantly male bastion
Ritu Kaur, 30, from Gujarat, one of the well-known women riders in the country, raced in the game and aced it too. "It is really a positive sign that women are considered capable of participating in motorcycle racing. Now that we have started, I think it is a matter of time that women become at par with men in motorcycling," Ritu told TOI.
READ: Pune Girl Eyes Solo Cycling Record Across World
It was 12 years ago that Ritu started riding a motorcycle. However, she began racing just a year ago. Ritu has been travelling across the country and has won 20 Motocross events in addition to several other events.
Team 10 Racing from Mangaluru, which participated in the race, is all praise about Ritu.
Also Read: Corporate honcho by day, biker by weekends: Meet Ambika Sharma
"There is less support for women racers in Gujarat. I have reached this level mainly because of Team 10 Racing, in addition to support from my family," said Ritu, who owns a 500 cc Royal Enfield Bullet, Hero Impulse, TVS Apache 160 and Pulsar NS 200.
Alongside this national-level rider, women from the city too were a big part of the race.
READ: Pak Women Stage Bicycle Rallies To Claim Public Space
Chaithra D Suvarna, 23, from Baikampady, said, "There are high chances that you may suffer serious injuries, dislocate your bones and face a host of such issues if you take up Motocross racing. For most parents, it is a matter of concern, as a lot is expected from a woman. However, a little support can really help open up avenues for women in this sector."
Chaithra said her passion for motorcycling was born when she ventured into the sport
Another biker, Namrasha N Ganiga, a 21-year-old KAS aspirant from the city, was also one of the 10 women that participated in the Ladies Class of the event.
We wish Ritu and team congratulations. Keep up the swag, girls!
Also Read: Special Feature: Meet India's women motorsport champs
READ: Pune-Based Iranian Biker Spreading Gender Equality Message
Also Read:A Biker, Swimmer and now a Silver Medalist at Rio Paralympics: This is Deepa Malik's story
READ: Changemakers? Young Girls Lead The Way
Feature Image Credit: BBC