Dr Maral Yazarloo, who is on a biking expedition along with photographer Pankaj Trivedi since March this year, is now headed for the second leg of the journey. As per the 'Ride To Be One' expedition, they aim to travel for a year and half across seven continents.
A 35-year-old Iranian, Maral moved to India in 2004 to pursue her MBA from Pune. Now, a PhD in Marketing from the University of Pune, she has earlier backpacked across 67 countries. She is now riding her 800 cc BMW GS  to promote empowerment among Middle-Eastern women so that they get the courage to challenge stereotypes, the adventurer told Hindustan Times.
"I started riding after I moved to India. Until then, I didn't know anything about it since Iranian women are not allowed to ride a motorcycle," Maral said, as reported by HT.
Also Read: Corporate honcho by day, biker by weekends: Meet Ambika Sharma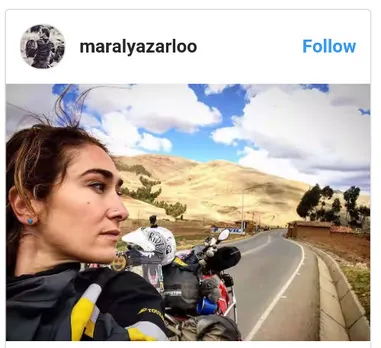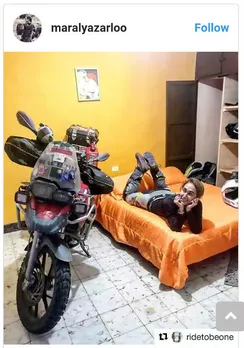 According to the report, Maral and Pankaj have already ticked off the first half of the journey, covering Thailand, Myanmar and Australia.
Also read: 5 things to know: Veenu Paliwal, India's top woman biker
The two are now headed for the second part of the journey. They will cover Peru,  crossing Canada, USA and Mexico.
In the third part of the journey, they are aiming for South Africa, Sudan and Egypt. The fourth leg will cover Greece, Turkey, Russia and China. Maral is also excited about touching the Antartic, where she plans to spend a month in a boat.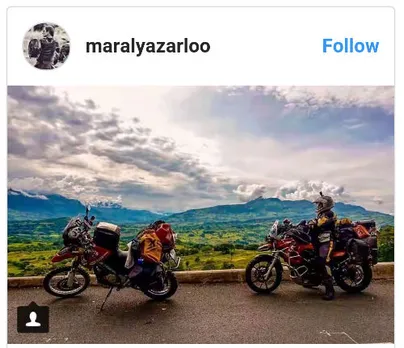 Maral also runs a fashion brand which offers from variations bridal couture to kids wear.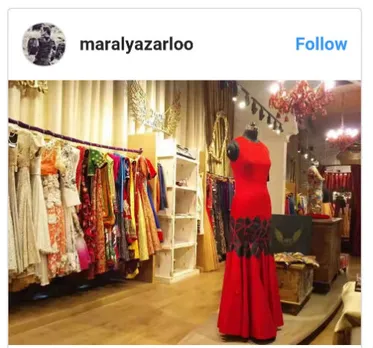 We need more such women on road like Maral. Keep motivating, girl!
Also Read:A Biker, Swimmer and now a Silver Medalist at Rio Paralympics: This is Deepa Malik's story
Also Read: Have You Met India's Biker-Babes?
Feature Image Credit: Instagram
Join Us on https://www.facebook.com/SheThePeoplePage
Follow Us on https://twitter.com/SheThePeopleTV