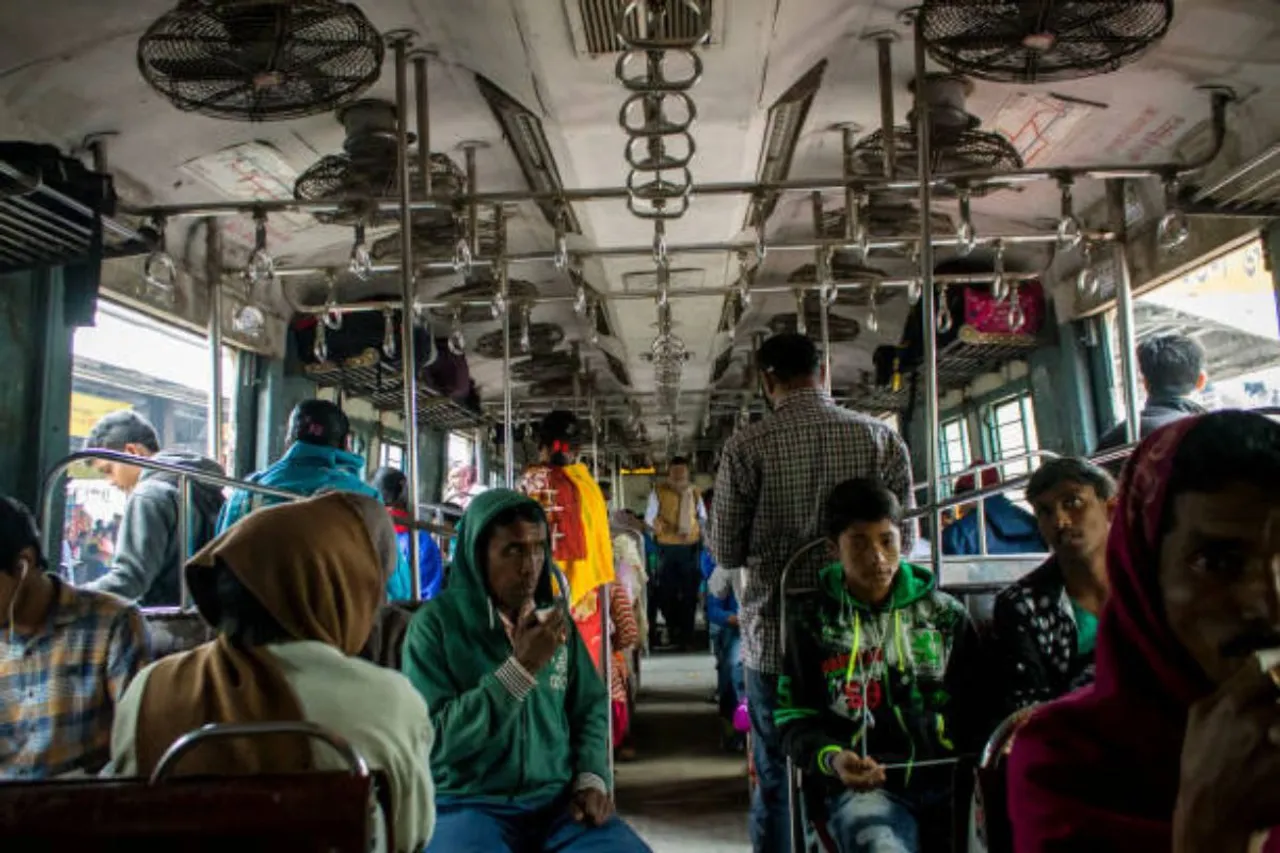 A man pushed a woman out of a moving train when she resisted his attempt to rob her on an outstation train at Mumbai's Dadar railway station.
The incident happened on Sunday night at the Bengaluru-Mumbai CSMT Udyan Express. The police have arrested the accused at Chhatrapati Shivaji Maharaj Terminus (CSMT) station. His identity has currently been kept confidential due to the ongoing investigations.
Man Pushes Woman From Moving Train
Mumbai police elaborated on the incident on Monday. A man entered the unreserved ladies' compartment when the train was making its way out of Dadar, its second last station, around 8.30 pm. He molested the woman before snatching her bag, which contained cash.
As the woman resisted his attempt to rob her, the accused pushed her out of the compartment before fleeing the scene. Details about the woman's condition have not been made available yet.
The government railway police (GRP) said that the woman approached them on Monday and filed a complaint. Police officials said that the accused was apprehended even before the woman had filed a formal FIR.
The police investigated the CCTV footage and spoke to eyewitnesses before confirming the identity of the accused. He was booked for outraging a woman's modesty, attempting to commit murder, and causing hurt in an attempt to commit robbery. This is the third incident of women being assaulted on a Mumbai train in recent times.
Similar Incidents
Earlier in June, an unidentified man allegedly sexually harassed a 24-year-old woman on a local train in Mumbai. The woman approached the railway police and lodged a complaint for five days. The Mumbai Railway Police filed an FIR under Section 354A (sexual harassment). The accused was identified and further investigations were underway.
Another incident happened in June when a 40-year-old man allegedly sexually assaulted a 20-year-old girl in the ladies compartment of a moving train in Mumbai. The woman was on her way to take an exam when the man molested her. When she raised an alarm, the accused fled the scene. A joint team of the Government Railway Police, Railway Protection Force, Crime Branch, and Mumbai Police arrested the accused within eight hours of the incident.
---
Suggested Reading: Women Beat Men On Mumbai Train For Entering Ladies' Compartment