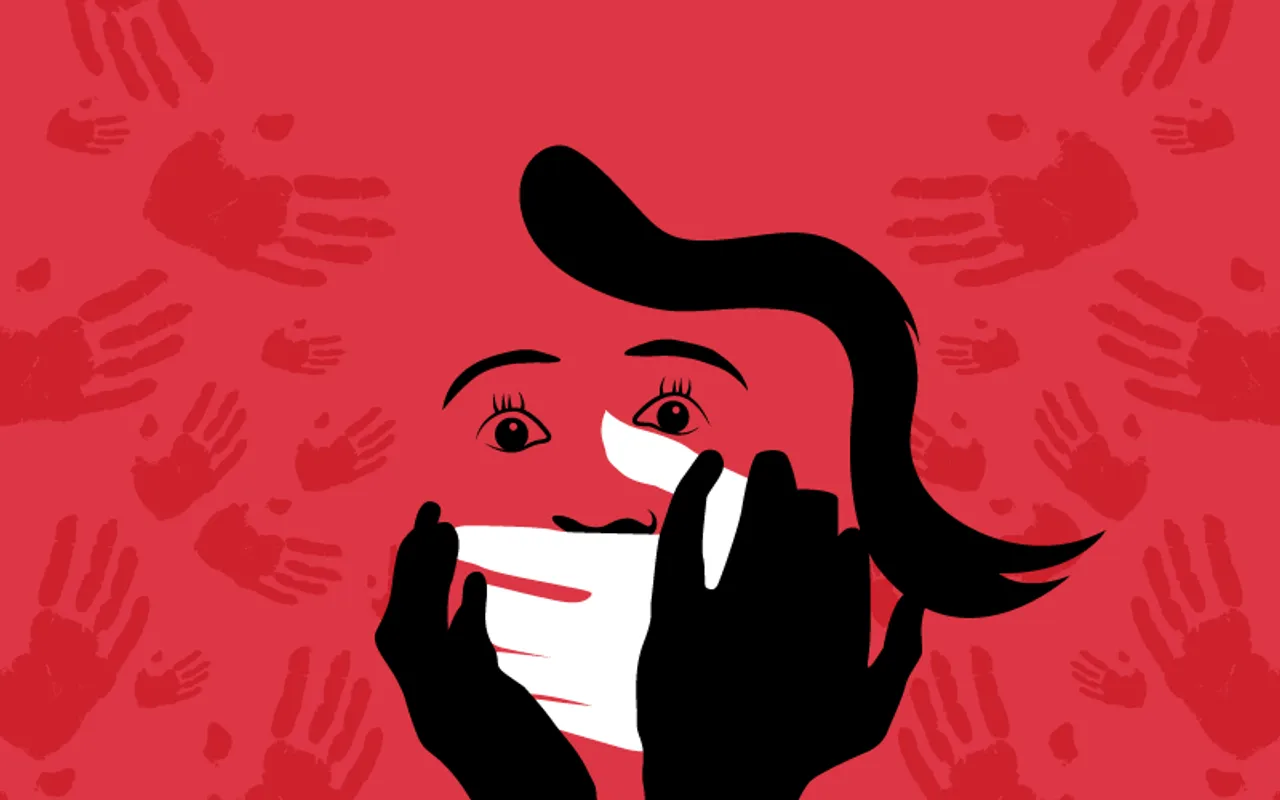 After what happened in Manipur, another distressing incident of disrobing women in public has come to light. This time, from Hyderabad, Telangana. What is more concerning about the upsetting episode is that the events went down in the presence of the accused's mother.
What Transpired?
The incident transpired around 8:30 PM on Sunday, August 6, in close proximity to the Balaji Nagar bus stop, falling within the jurisdiction of Jawahar Nagar Police Station under the Rachakonda Police Commissionerate. Peddamaraiah, aged 30, who works as a daily wage labourer and is known for his alcohol addiction, touched a woman passing along the road in Balaji Nagar on the outskirts of Hyderabad, inappropriately.
According to reports, the woman had been returning from a nearby clothing store when the man approached her offensively. In response, she voiced her objection and confronted him. Subsequently, the accused turned hostile, resulting in the tearing of the victim's garments.
Shocking! Inebriated man attacks #stripped a woman passerby, touched inappropriately and assaults another woman who tried to prevent him at Balaji Nagar in @Jawaharnagarps limits. Passersby, who noticed the naked woman, provided cloth and escorted her to safety. (1/2)#Hyderabad pic.twitter.com/RZCKlg8qRf

— Surya Reddy (@jsuryareddy) August 7, 2023
The Help That Followed
After noticing the vulnerable woman, another lady, riding a two-wheeler, intervened in an attempt to stop the man. However, he redirected his hostile behaviour towards her. In the meantime, Police authorities arrived at the scene and managed to subdue the man, subsequently apprehending him.
During this period, the woman who was initially targeted remained unclothed on the roadway for quite some time until a group of women noticed. They covered her with a blue plastic sheet and sought assistance.
The Mother Who Didn't Raise Her Voice
Allegedly, the man's mother did not intervene or protect the woman during the incident. A legal case has been registered, citing sections 354 (b), 323, 506 r/w 34 of the law, which encompasses charges related to the outrage of modesty, criminal assault, intimidation, and shared criminal intent. These charges also extend to the mother for her failure to prevent her son's actions.
Recent events have sparked concern over women's safety within the country. While the accused has been taken into police custody and subsequently incarcerated, authorities have urged locals to promptly report any instances of anti-social behaviour in the area, allowing them to take appropriate measures.
---
Suggested Reading: Bhilwara Gangrape Case: Minor's Father Attempts To Jump Into Pyre