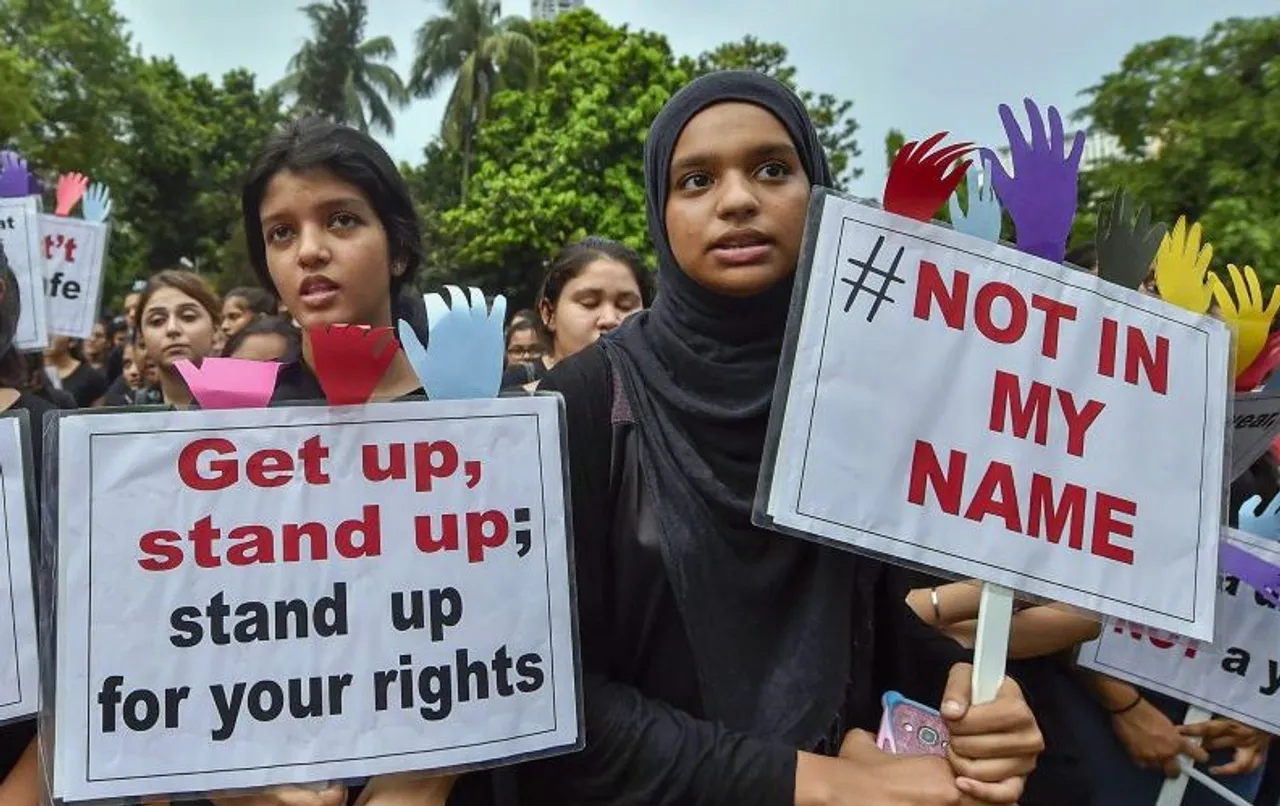 Violence against women has ranged from assault to mental harassment to murder and rape cases, when are we going to take misogyny and sexism also a crucial reason behind these attacks? Recently, a 40-year-old wife was allegedly killed by a man at the Bhayandar township of Thane district in Maharashtra. The reason for the murder was that the man was reportedly served breakfast that was very salty.
The incident took place on Friday morning in the Phatak Road locality and the accused was arrested by the police. An official of the Mira Bhayandar-Vasai Virar police commissioner told news media that the man was identified as 46-year-old Nilesh Ghagh. He allegedly strangled his wife Nirmala to death.
"He was angry as the khichadi cooked by her and which she served to him in the breakfast contained too much salt," the unnamed official said. The accused allegedly killed the woman using a long piece of clothing. The body of the deceased woman has been sent for postmortem while the police are still trying to figure out if the crime was carried out due to some other provocation.
---
Suggested Reading: Can Boosting Access to Social infrastructure & Services Prevent Violence Against Women?
---
The man has been charged under section 302, which deals with the murder of the Indian Penal Code (IPC) at the Navghar police station.
Man Kills Wife For Salty Food: A List Of Similar Cases
The cases of men killing women over a small inconvenience have been taking place over the years. The common pattern in most of these alleged cases highlights the entitlement held by these men and the thought that a woman's sole existence is to serve the man of the house. If she does not follow the orders, she is being killed, abused or straightened using extreme methods.
In recent times, killing over food and tea has been making headlines and it needs no Sherlock Holmes to know that the deceased or the survivors in most of these cases turn out to be women. Killed over a plate of salty food, the news is not just hair raising but also a disgusting reflection of how men treat women.
It mirrors the ego and air held by few men, who think that it is the wife's or daughters or random woman on the street's duty to serve them. This constant holding of one's entitlement has been reflected in some of these cases which have been listed below:
- Father-in-law shot woman for not serving breakfast: This happened on Friday in Thane, Maharashtra. The 42-year-old woman was shot dead for apparently not serving breakfast. She suffered from bullet injuries in the abdomen and later while undergoing treatment died. The elderly man, who is the accused, is a real estate developer and pulled out the revolver after being refused breakfast.
- Girl beaten to death for talking on cell phone with a boy: A 16-year-old girl from Barabanki in Uttar Pradesh was allegedly beaten to death by her own family members over talking on the phone with a boy. The incident took place in Dedhia village, where the deceased had come to spend the Holi festival. She was allegedly brutally beaten and her body was then burnt by the family members in a nearby field, she was 80 percent burnt.
- Telangana man calls 100 six times because wife refused to cook mutton: In an incident which took place on March 19, a man from Gherla Gowraram village in Kanagal district called the police six times to complaint against his wife for denying to cook mutton. This took place during the Holi festivities and the man was in an inebriated condition and wanted to eat the meat, so when his wife said no, he instantly got angry.
- Man kills wife for serving tea with less sugar: In the Barbar area of Lakhimpur district in Uttar Pradesh, a 40-year-old man Babloo reportedly lost his temper when his pregnant wife served him a cup of tea with less sugar. So, out of anger fits, he allegedly decided to kill the woman by slitting her throat. The couple had three children, who were sleeping and woke up to their father's shout to their mother and found their mother lying in a pool of blood.
- Girl killed for wearing jeans: A 17-year-old girl was found hanging from a highway bridge outside Deoria and was reportedly left dead there by her grandfather and two uncles. She was allegedly killed after she rebelled against the family's no-jeans diktat. She was allegedly murdered in cold blood by her family for "choosing" to wear "western clothes" while she was staying in Ludhiana, Punjab where her father was employed.
It is hard to believe that one got murdered for less than sweet tea or more salt, it is horrifying to even process that such a mundane error could lead to loss of life. One needs to pause and check the misogyny and disrespect in each of these cases. We are in the year 2022 and these are cases not archived from the 90s or early 2000s but headlines from 2020, 2021 and 2022.