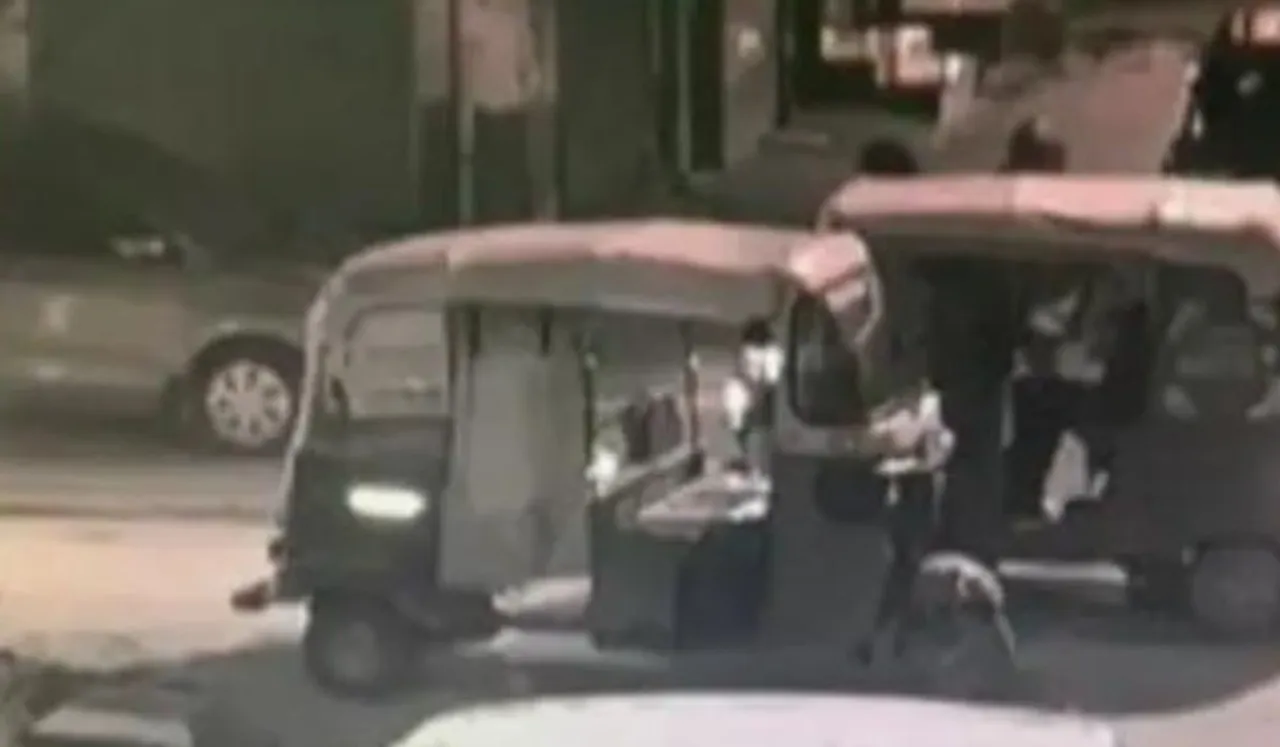 While Delhi-NCR is still recovering from the horror of a woman's death on New Year's Day, who was dragged by a car for almost 14 km, CCTV footage from Haryana's Gurugram has now surfaced, showing a man hitting a woman with a helmet. According to the police, the woman refused to ride a bike with him and he resorted to violence. In Delhi-NCR, crimes against women have been a significant problem.
CCTV footage of the incident shows a bike passing an automobile. The man then exits the motorcycle, and the woman can be seen exiting the car. A brief argument appears to follow, and the man is then seen striking the woman with his helmet. They are surrounded by some individuals who make an effort to stop him, and they struggle mightily to get him under control.
---
Suggested Reading: Quick Reads: Man Who Urinated On Woman During Flight Arrested
---
Man Attacks Woman With Helmet
Police in Gurgaon reported that a 30-year-old man was detained for allegedly assaulting a woman with a helmet after she declined to ride alongside him on his motorcycle. According to the police, the woman had head injuries.
The woman, who works at a parlour, was returning home from work around 11 o'clock when the incident happened as she got out of a car close to her house. According to the police, the accused, her neighbour, arrived on his motorcycle as she was paying the driver and began acting inappropriately with her.
According to the woman's account in the police report, "When I refused to sit on his motorcycle, he yelled profanities at me and started beating me. The accused and his mother took my purse and phone and fled when I yelled, drawing the attention of onlookers. They said they would kill me."
The woman later told the media, "The accused arrived and told me to sit on his motorcycle. I asked why he was talking to me in this manner. As I walked away, he hit me and the auto driver… he hit me on the face and head several times with a helmet. I have got stitches…"
According to a policeman, an investigation was opened after she filed a complaint. It has been made to detain the accused.