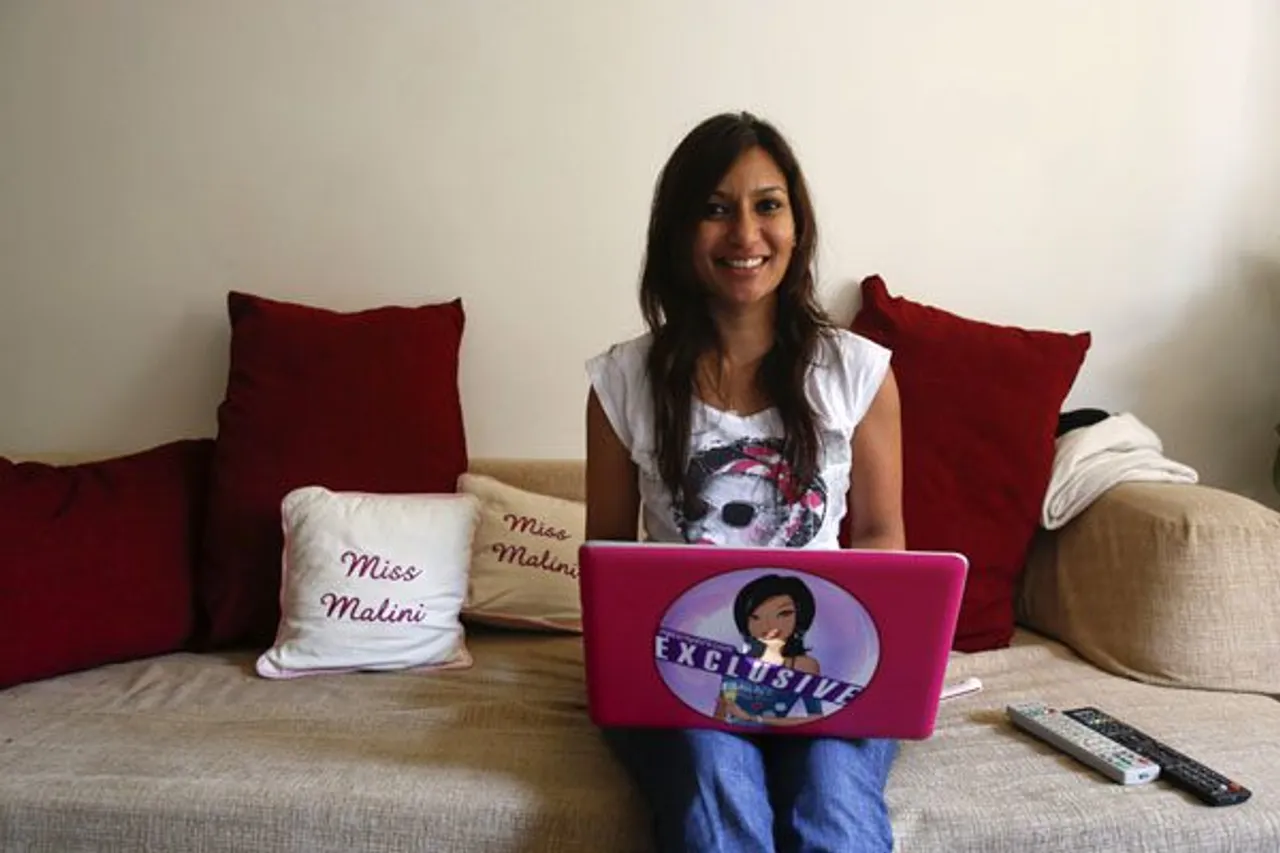 THE Miss Malini (A prefix that is thrown around only too liberally when she runs into a reader, and an addition to her name that she admits, never fails to slap a delighted little sense of revelry about her), just wanted to create a happy platform, incorporating everything she stands for- being best pals with the pen, and, you know- sharing the joke with the class.
That she would have one and a half million followers, and be credited as the most famous blogger of our country, was not was she was getting at.  All that fandom was organic, and that's just how she likes it.
When she first came to Bombay, the land of all-that-glitters in entertainment, she was armed with nothing but two suitcases and a Pigeon that kept flying into her Khar home as she was wrapping her head around her new life. And every great Bollywood love-story begins with a pigeon, is what she likes to believe, accepting the omen that the Bollywood gods she swears by sent to her. And sure enough, her love story with the entertainment industry blossomed and led her to many exciting avenues.
She job hopped from content writing for a portal in Delhi, to writing a column in Mumbai's Mid Day, after which MTV came calling, and she was only thrilled to lead their Romance Channel on their website.  A glorious RJing career was just around the corner, and soon enough, she got busy being Radio One's super-popular anchor. This was followed by getting headhunted by Channel V to be their digital content head.
The web world was her shadow the entire decade, until she stumbled upon her calling- to create her own special space in the worldwide web. And just like that, this entertainment columnist went on to flag off MissMalini.com, an extension of everything that made for a happy read for her.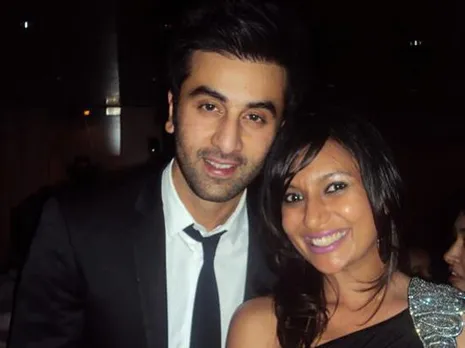 Malini Agarwal with Ranbir Kapoor
Picture By: Huffington Post
Her inspiration for being this Optimus Prime Paparazzi, came from international portals like Perez Hilton, Pop Sugar and Just Jared, and she built an iconic online façade just like them. She has always looked up to those who build something of their own, and she realized she was cut out for that all along- right from getting credit for having her poems published in Reader's Digest as a kid, to having "Miss Malini" being the first to get the dope on fun, entertaining events of India's religion- Bollywood.
Writing about everything, from Bollywood to Lifestyle to food to travel to fashion, her website is said to report on "everything that's hot." And right now, leading a team of 13 employees, she has managed to get on to the guest-list of every high-profile event in town, and the gliteratti scurry to ensure Miss Malini has grand evening that she wants to tell her readers all about!
With plans to continue to entertain, till as far out into the future as she can see, Malini Agarwal now hopes that every aspirant follows suite- just create that blog they have been putting off since forever and pour their hearts out without taking themselves or the web-Nazis too seriously!  They aren't as unyielding as one fears them to be.
Reuters>