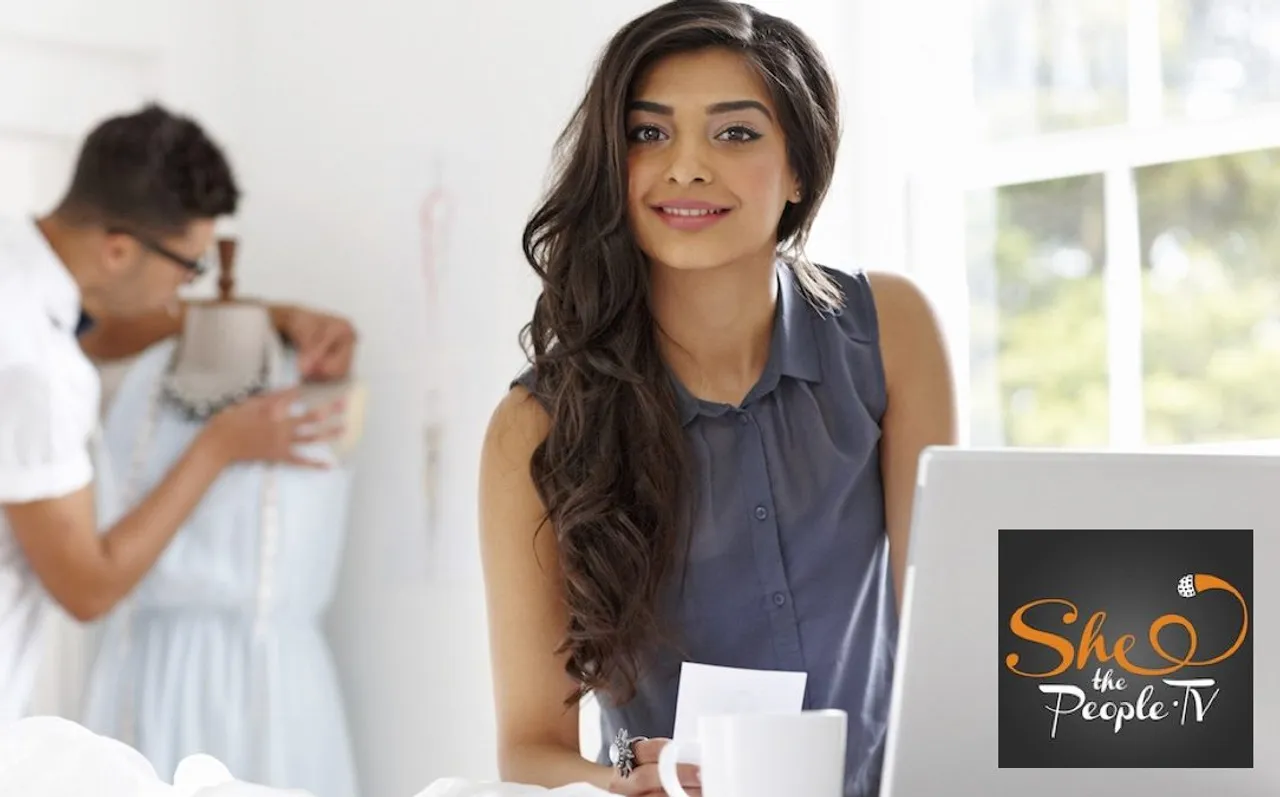 Over the years, female bosses have had a bad reputation. About 62 years ago, when market research firm Gallup asked a group of adults in the US: "If you were taking a new job and had your choice of a boss, would you prefer to work for a man or a woman?" Interestingly 66 per cent said they preferred a male boss; 5 per cent said they preferred a female boss, and 25 per cent claimed it made no difference to them.
However, the situation has changed now. As corporate life grows more intense and at the same time family needs the same quality of time and effort to work people have begun to realise that the best boss is a partner - one who can listen, stay patient, communicate well and keep the passion for work alive.
Also Read: Women Who Lead Discuss How They Are Often Termed Bossy
"Women make good bosses because they have in-built CRM (crew resource management)," says Vidhi Mehra, founder of Candy Cane Club in a chat with SheThePeople.TV. She adds, "From managing the household to a family to relatives, women have practised decision-making skills, which are quick and mostly accurate."
Many studies have shown that women make excellent bosses - if only they can break the glass ceiling.While women are often stereotyped as being good multi-taskers (because of their experience as homemakers, childcare experts and workplace executives or managers all at once), the point to remember, says Deepali Naair, CMO of Mahindra Holidays, is that when it comes to leadership, gender does not matter.
READ: Are You The Boss Millennials Want?
"Commitment to work matters, and that's what will take you through the glass ceiling. However, once you're in a leadership position, it does not matter what your gender may be: it all depends on your own leadership formula."
Artist and entrepreneur Khyati Mehra of KhyatiWorks cannot agree with Naair more. "There are two types of bosses," she says. "One will judge you based on your talent and the other one will judge you on the basis of gender. Whether the bosses are male or female does not matter – I have seen both faces of both genders, from sensitive to dominating."
Also Read: Startup Watch: Five ways to be great boss
Yet, it's acknowledged that women are more compassionate to the needs of others than men. For Vinita Jain of Vini's Foods, this is important. "Women are disciplined and focused and can put forward their expectations empathetically but firmly," she says.
Pooja Sampath of Centerstage agrees with Jain, but only to an extent. "Women tend to put more heart into their work and make it more personalised," she says. "But sometimes it works, and sometimes it doesn't."
ALSO READ: Women and the aspiration gap: Citi's Anuranjita Kumar
That's something Apaprupa Ganguly of the homestay "The White Peaks" can testify to, being a boss herself. She feels,
"It all depends on your conditioning. There are cases where one or two people may have had a bad experience with a female boss, but that does not mean that the woman boss herself is a bad leader." She adds, "I have a team of two lovely ladies at the hotel where I work, and we have lots of fun and motivate each other. So to that extent, I think I'm not a bad boss. Women usually tend to understand domestic and personal issues, so I'm sure they are more frank in a lot of ways."
It's clear from this discussion that gender really does not matter in a leadership role – the only thing that matters is the leadership quality.
Yet, gender stereotypes persist, and must, as Naair says, be systematically cleaned from workplaces.
Join Us on https://www.facebook.com/SheThePeoplePage
Follow Us on https://twitter.com/SheThePeopleTV