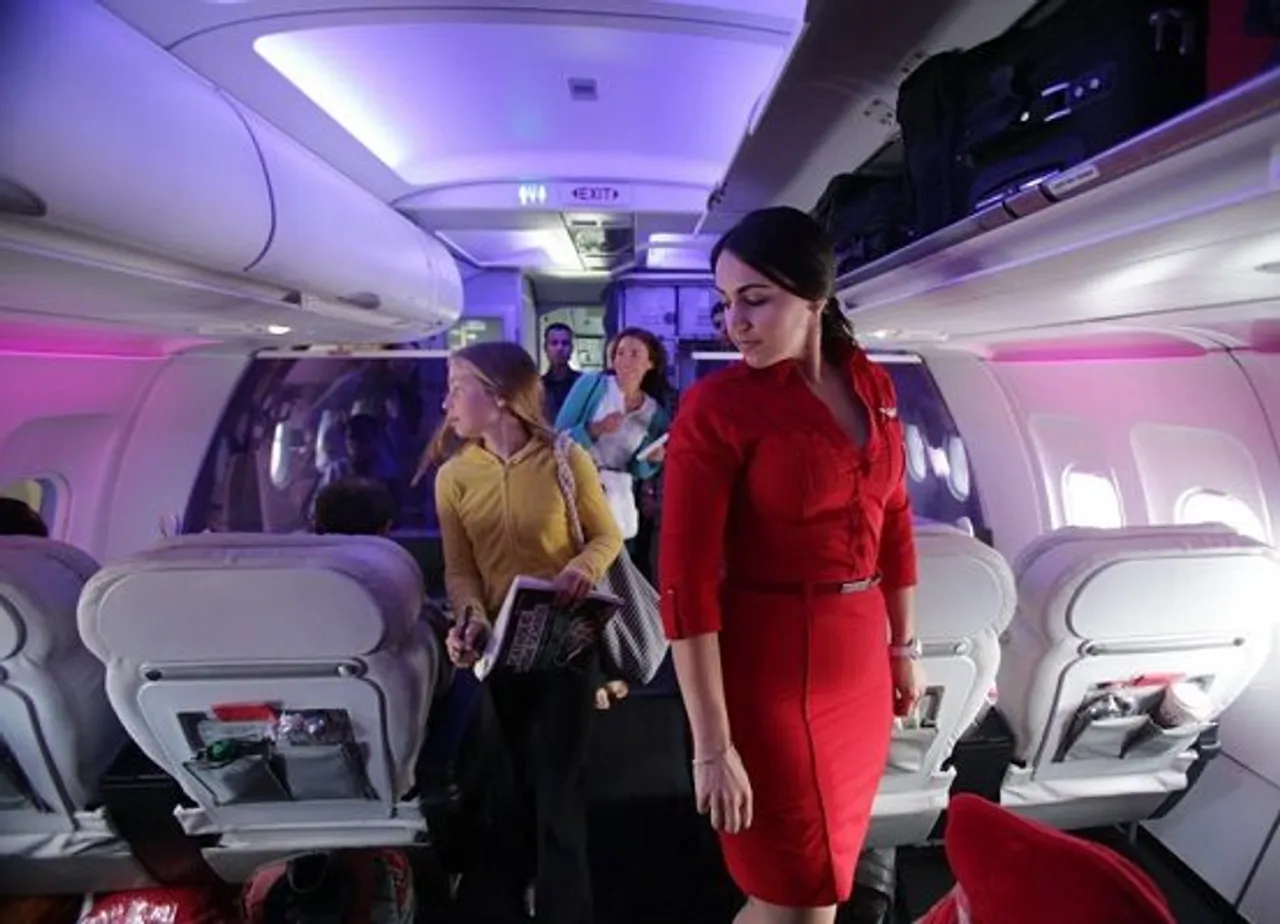 Virgin Atlantic has announced that its flight attendants no longer need to wear heavy makeup to work. The British airline, on Monday, revised its rules on uniform and makeup for the flight attendants, which were very stringent previously. It isn't compulsory for the flight attendants to wear makeup from now on. But not just that, for the first time ever, they will also be offered pants as a part of their official dress. These new guidelines will help women be comfortable at work, wear whatever they want, and portray the personality they want to without any compulsion.
How Are These Revised Guidelines Beneficial To The Female Flight Attendants?
Women are prone to objectification if they wear makeup
It is a common notion that airlines tend to objectify female flight attendants by emphasising on the looks of the cabin crew members. It shifts the focus of the job at hand from customer care, to merely looking pretty. Thus, the removal of the compulsion to wear makeup will help flight attendants be who they actually are.
Wear Trousers If You Want - Comfort Increases The Efficacy Of One's Work
Virgin Atlantic will also be including a pair of trousers in its uniform for female flight attendants. So now, flight attendants have a choice to change into a pair of pants, if a short dress is something which keeps them from giving their one hundred percent.
Virgin Atlantic has will also be including a pair of trousers in its uniform for female flight attendants.
The dressing and makeup regulations of airlines for their flight attendants actually enable body shaming. Thus, this attempt by Virgin Atlantic, to challenge our perception of flight attendants is surely a bold move to bring in a broader change. Hopefully, this might help women in the aviation industry to fight sexism, which impedes the progress of those who are not conventionally beautiful, but deserving nonetheless.
Picture Credit : New York Times
Read More: Woman And The Pressure To Constantly Look Good
Anushika Srivastava is an Intern with SheThePeople.Tv