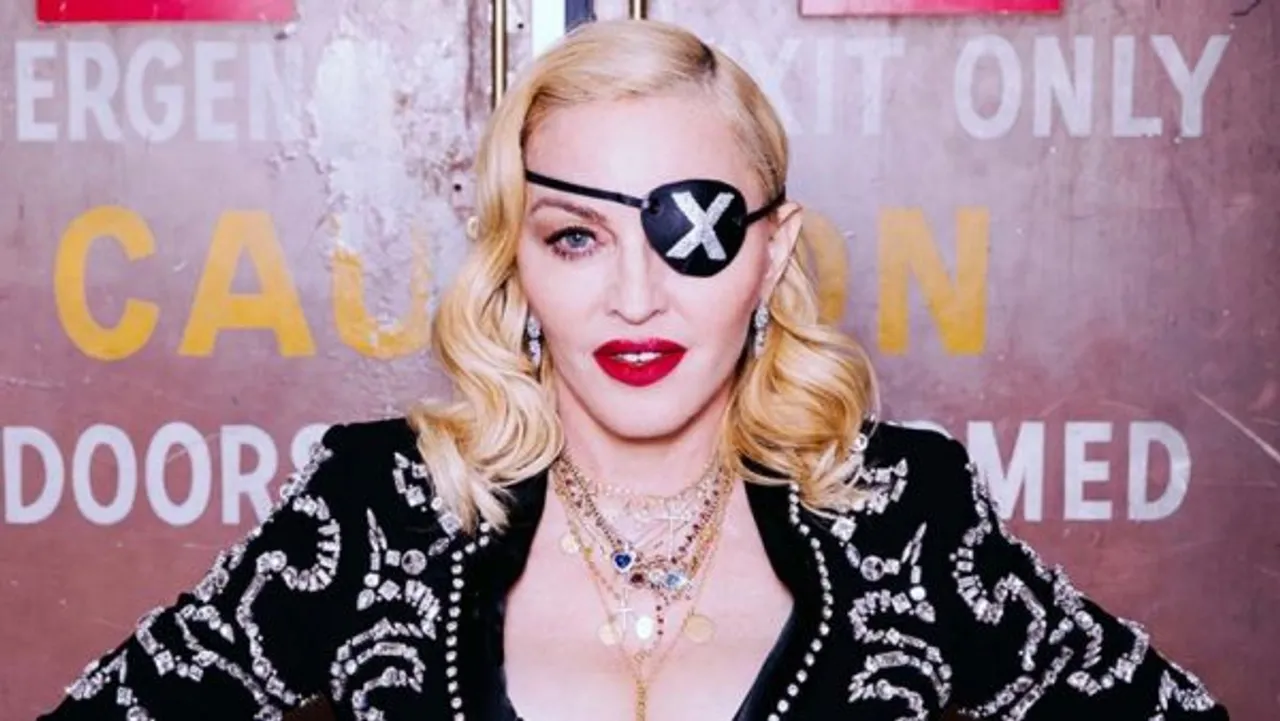 Madonna has recently shared with fans that she has tested positive for antibodies for coronavirus. The 61-year-old music icon revealed that she does not have to be locked up anymore and can step outside of her house, TOI reported. The singer claims that she took a test which indicates that her immune system has coronavirus antibodies. However, according to the Centers for Disease Control and Prevention (CDC), if a person has the antibodies there's no official confirmation that makes him/her immune to the virus, according to India Today.
Key Takeaways:
Madonna has revealed that she has tested positive for the COVID-19 antibodies.
Sharing her wish to go outside of the house now, the singer posted on Instagram: "I am just going to go for a long drive in the car, and I'm gonna roll down the window and I'm gonna breathe in the Covid-19 air."
CDC has not yet assured whether the possession of antibodies is equal to immunity.
Sharing the information with her fans on Instagram, Madonna said that she can now "breathe in the COVID-19 air" after testing positive for antibodies and wishes to "go for a long drive in the car."
Read:At 14, Millie Bobby Brown Named Youngest-Ever UNICEF Envoy
Madonna partied in quarantine
The American singer posted a video with the caption 'Quarantine Diaries No. 14' and said, "So tomorrow I'm just going to go for a long drive in the car, I'm going to roll down the window and I'm going to breathe in the COVID-19 air. Yup. I hope the sun is shining."
Breaking the social distancing rules mandated by the authorities Madonna also posted a live stream from photographer and filmmaker Steven Klein's birthday party on Saturday, showing a gathering of at least eight people around. She defied the rules of quarantine orders which simply indicate people to avoid large and small gatherings in private places and public spaces. Going out of her way to enjoy the news, she was seen hugging Steven Klein in a livestream video, dailymail.co.uk reported.
The songwriter concluded her earlier post by saying, "Here's the good news: tomorrow's another day and I'm going to wake up and I'm going to feel differently."
Madonna added that she is taking on an optimistic approach to the diagnosis and she hopes to "Start over again."
And, the controversy thickens
Madonna has recently stirred a controversy over her comments about the deadly virus when she called it "the great equalizer". Speaking about the ongoing pandemic Madonna said, "That's the thing about COVID-19. It doesn't care about how rich you are, how famous you are, how funny you are."
Further adding, "How smart you are, where you live, how old you are, what amazing stories you can tell. It's the great equalizer and what's terrible about is it what's great about it. What's terrible about it is that it's made us all equal in many ways and what's wonderful about is, is that it's made us all equal in many ways. Like I used to say at the end of human nature every night, if the ship goes down, we're all going down together."
Madonna later deleted the video after receiving a huge backlash online.
READ: Punjab's Five-Year-Old TikTok Sensation Noor Is A Daily Wager's Daughter
Feature Image Credit: Hollywood Reporter