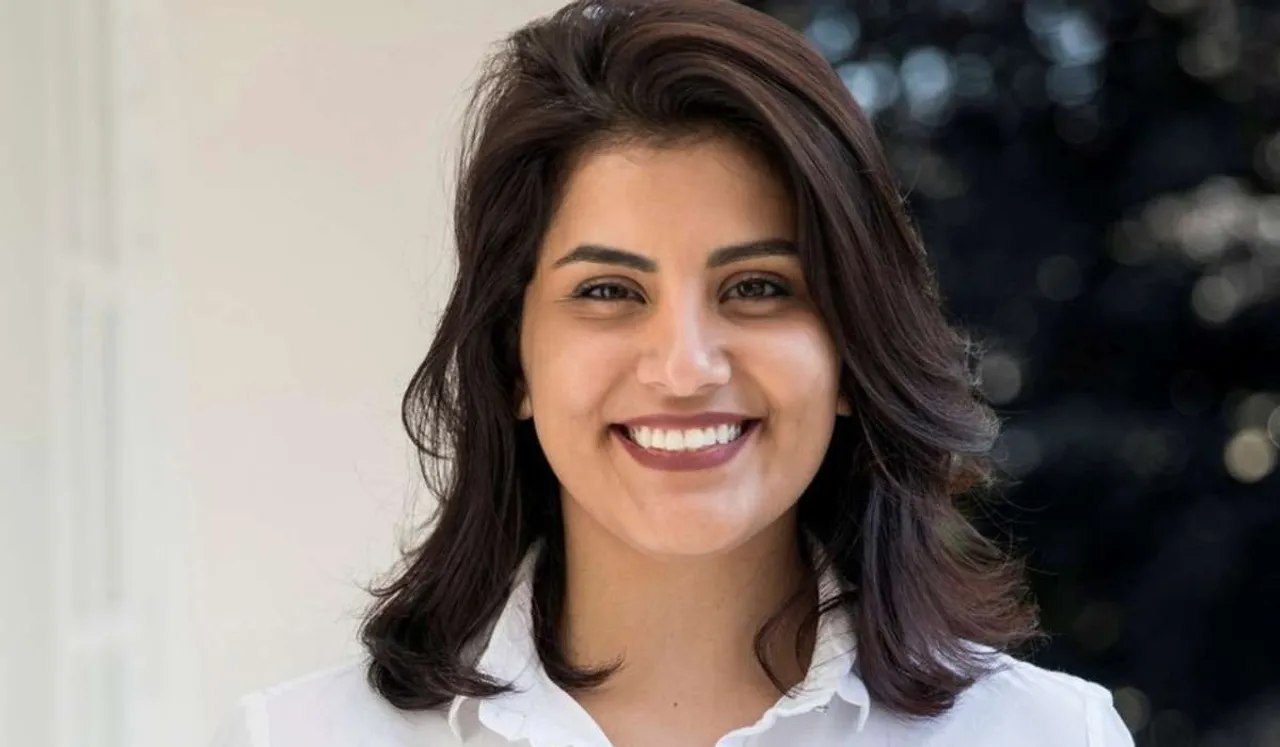 News of prominent Saudi activist Loujain al-Hathloul facing a jail term of over five years has prompted calls for her release, amid concerns of human rights violations. Renowned for leading the campaign for women's right to drive in Saudi Arabia, the 31-year-old Nobel Prize nominee was on Monday sentenced to a jail term of five years and eight months. While al-Hathloul has reportedly been found guilty of "terror" related activities and conspiring with foreign powers, several experts have claimed her sentence is a result of her gender rights campaigning in the Middle Eastern country.
Global pressure for al-Hathloul's release is building, with noted public figures drawing attention to her detention. al-Hathloul, who has been in jail since May 2018 when she was arrested alongside ten other women's activists, will essentially have to serve three months of prison henceforth since her sentence has been backdated. Reports suggest the activist has only 30 days to launch an appeal against her verdict.
Also Read: "Adult Indian Women" Write Letter To NHRC Against "Patriarchal" Love Jihad Law
Human Rights Concerns Over Loujain al-Hathloul's Arrest
al-Hathloul's kidnap and subsequent arrest in 2018, along with other campaigners, came only a few weeks shy of Saudi's decision to lift the ban on female drivers, a cause al-Hathloul had been incredibly involved in. United Nations, Human Rights Watch, and several international human rights experts had decried al-Hathloul's arrest as "spurious" and "outrageous," bringing Saudi's royal family under scrutiny.
The human rights defender's sister Lina Alhathloul has cried foul over the authorities' arrest, saying, "The procedures have not been respected and have not been fair. The authorities previously blocked my parents from giving Loujain her legal documents." She has been amplifying calls for her sister's release on social media. She even mentioned her parents "are on an illegal travel ban since Loujain's arrest."
I miss my mom and my dad, who are on an illegal travel ban since Loujain's arrest. Collective punishment by the saudi government on all of us. #FreeLoujain pic.twitter.com/R84na31bhx

— Lina Alhathloul لينا الهذلول (@LinaAlhathloul) December 29, 2020
al-Hathloul has previously even claimed being allegedly harassed and tortured in detention, but the courts have cleared the authorities on all accounts. She launched a hunger strike recently, in protest of her arrest.
Also Read: This National Consumer Rights Day, Know The Safeguards You Are Entitled To
Countries Condemn Activist's Arrest
al-Hathloul's arrest has invited many countries to comment on the issue, and raise the alarm over alleged human rights violations. Ministers across the world are demanding for the young gender activist to be released.
Jake Sullivan, incoming President of the US Joe Biden's security advisor, called al-Hathloul's arrest "unjust."
Saudi Arabia's sentencing of Loujain al-Hathloul for simply exercising her universal rights is unjust and troubling. As we have said, the Biden-Harris administration will stand up against human rights violations wherever they occur.

— Jake Sullivan (@jakejsullivan) December 28, 2020
Anne Hidalgo, the Mayor of Paris, wrote, "Paris calls again for her immediate release and the dropping of the charges against her."
Loujain Al-Hathloul, militante des droits des femmes et Citoyenne d'honneur de la Ville de @Paris, a été condamnée hier à 5 ans et 8 mois de prison. Aux côtés de ses proches et soutiens, Paris appelle de nouveau à sa libération immédiate et l'abandon des charges pesant sur elle. https://t.co/LSGkhXsqXM

— Anne Hidalgo (@Anne_Hidalgo) December 29, 2020
Belgian officials said the country "deplores the sentencing of Loujain al-Hathloul."
Belgium deplores the sentencing of Loujain al-Hathloul, the Saudi women's rights activist.

Her early release is possible in the coming months. We look forward to see her soon reunited with her family. @BelgiuminRiyadhhttps://t.co/gP4LO7blHr

— 🇧🇪 Belgium MFA (@BelgiumMFA) December 30, 2020
German member of parliament Bärbel Kofler released a statement condemning the Saudi activist's arrest.
Ich bedaure das Urteil gegen #LoujainAlHathloul in #SaudiArabien sehr. Es ist nicht nachvollziehbar, dass eine Menschenrechtsaktivistin unter Anti-Terrorismusgesetzen verurteilt wird.

Hier mein gesamtes Statement:https://t.co/uvV9D1xADg

— Bärbel Kofler, MdB (@BaerbelKofler) December 28, 2020