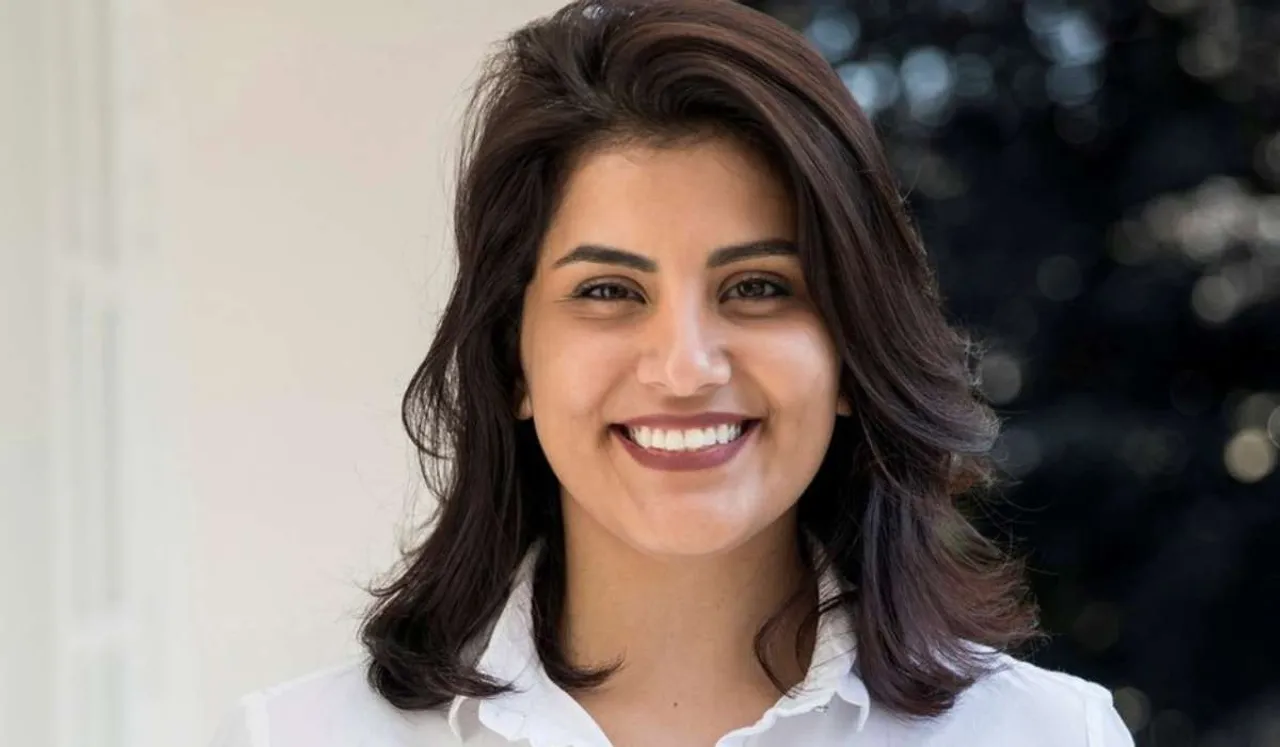 Loujain al-Hathloul, a women's rights activist from Saudi Arabia, who was released from prison on 10th of February. Her mission? Getting women in Saudi Arabia the right to drive.
Saudi authorities put her through a rigorous proceeding in December she was sentenced to over five years of prison on "terrorism-related charges." Known for being a significant campaigner during the women's right to drive movement in the kingdom, al-Hathloul has been under arrest since 2018, with the verdict only surfacing now. Backdating her jail term, the 31-year-old will have to serve another three months in jail. Her detention has been a major cause of public outcry, with many fellow activists and human rights organisations raising concerns over human rights violations. Read our full report here. 
Here are 10 things to know about Loujain al-Hathloul
1. Loujain al-Hathloul, is a prominent Saudi gender activist, currently being held prisoner on grounds of conspiring with foreign powers. She has been in jail since May 2018 when she was arrested alongside ten other women's activists, who were all involved in the movement to appeal for women's right to drive in the kingdom.
2. al-Hathloul, a graduate of the University of British Columbia, is a Nobel Prize-nominated campaigner who has featured on several global lists of honour. TIME named her as one of the 100 most influential people of 2019, while she was also one of the top 100 powerful young Arab women, alongside the likes of Amal Clooney.
3. In May 2018, al-Hathloul was kidnapped in the UAE, subsequently deported to and detained in Saudi Arabia. In the following weeks, she was arrested once again, this time alongside ten other activists, only a few weeks shy of Saudi's decision to lift the ban on female drivers - a cause all campaigners were involved in.
4. United Nations, Human Rights Watch, and several international human rights experts had decried al-Hathloul's arrest as "spurious" and "outrageous," bringing King Salman bin Abdulaziz Al Saud under the radar of wide backlash. There were calls demanding her release.
5. The 31-year-old was married to noted comedian Fahad al-Butairi, between 2014 and 2018, until the time he was reportedly pressurised into divorcing her.
6. al-Hathloul allegedly even claimed being harassed and tortured in detention, but the courts have cleared the authorities on all accounts. She launched a hunger strike recently, in protest of her arrest.
7. The 2020 verdict of al-Hathloul's arrest sentenced her "with incitement to change the Kingdom's ruling regime and co-operating with individuals and entities to carry out a foreign agenda."
8. Many critics, however, have claimed al-Hathloul is facing the consequences of campaigning for women's right to drive in a kingdom known for clamping down on the liberation of women.
9. al-Hathloul had also been an active advocate of opposing Saudi's male guardianship system, which requires women to have a male guardian at all times for travel and other permissions. The law has been condemned widely as being anti-women, placing women's rights in Saudi under peril.
10. "You need a male to get you out of prison even when you've served your sentence. Male guardianship is the issue for women," she has previously been quoted saying.