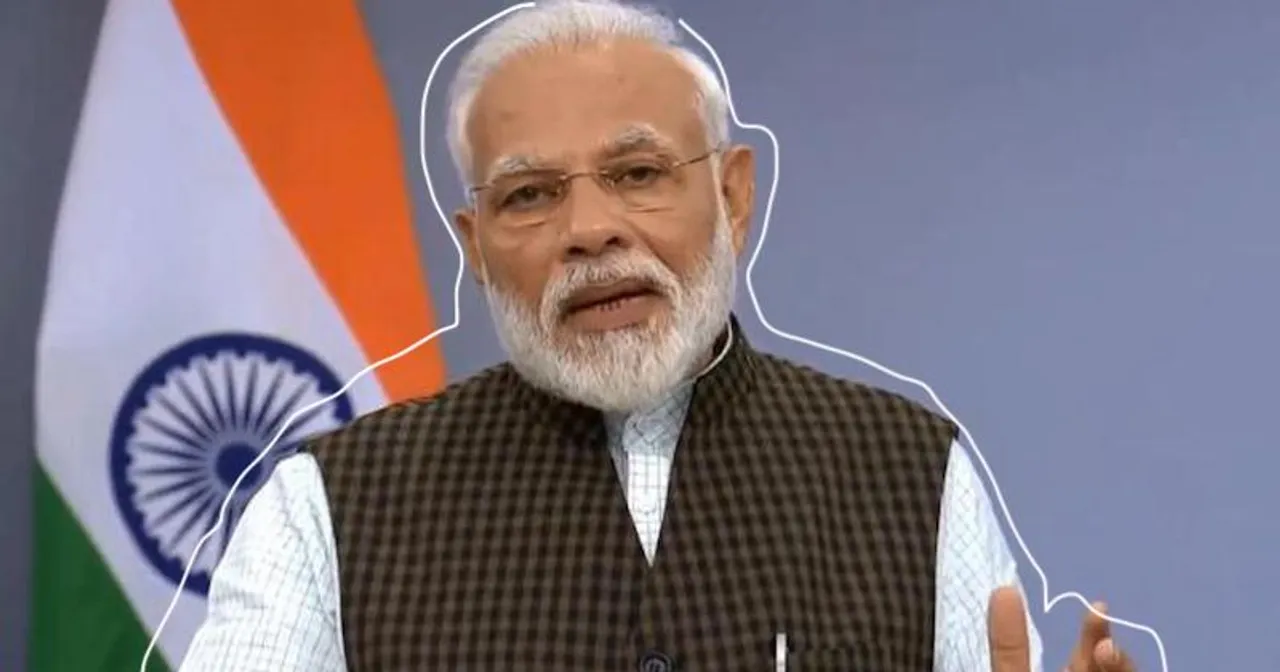 Prime Minister Narendra Modi has announced a 20 lakh crore corona relief package in his address to the nation. He talked of India's position in the world and the need for self reliance. Here are the highlights of his speech.
The 20 lakh crore package (estimated at 10% of GDP) will focus on labourers, farmers, land, liquidity and more. Reforms will look at small and medium enterprises as well, and address middle class challenges during this pandemic as well.
Speech highlights:
A lot of families have lost their members to coronavirus. One virus has destroyed the whole world.
We had never seen or heard of such a crisis before but we can't give up in this fight.
It is our dream and responsibility to ensure that 21st century belongs to India. There is just one way to achieve this - self reliant India
We have to increase our resolve in this massive pandemic. Losing not an option.
We have for long heard that 21st century belongs to India. Post corona too, the way the world is shaping, we are watching that. We want to ensure that 21st century belongs to India and that should also be our dream. What's our focus to achieve India's position in the world? A self reliant Bharat.
He further added that India's take the lead on dealing with the crisis by upping production for critical items to prevent coronavirus. However he did add, the crisis is 'unprecedented.'
We are producing 2,00,000 PPE kits and N95 masks in India each day.
Our medicines are used worldwide, he said about India's capability of pharma production
"We need to self reliant, losing is not an option," PM speech on lockdown further talked of how India's considered a nation of its own standing in the world today. "Now India is progressing like never before."
India's culture reflects "self reliance" and is the soul of "Vasudhev Katumbakam". The country's good deeds has a positive impact on global good.
India's medicines are a ray of hope in this pandemic stricken world. The world has started to believe that India has a lot to contribute to the world.
Today. we have the world's best talent to make the best products and improve the quality of our products and modernise the supply chain.
India runs on five pillars: "Economy, infrastructure, system, vibrant demography, demand"

Financial package announcement come to about Rs 20 lakh crore - almost 10% of the country's GDP for our farmers, the middle class and the industry. Special focus onthe poor, migrants, labourers, fishermen, etc in the financial package. More information to be given by Finance Minister

Time has taught us that local has to become our life's mantra. All the global brands we use were local at some time. It was because of their high use by local people that made them popular and global. We have to be vocal about our local. Buy local products and promote them with pride.
Scientists have predicted that coronavirus will be a part of pur life for a very long time but our life won't revolve around it. We will wear masks and practice social distancing.
Information about lockdown 4 will be given before 18th May. It will however be different from the previous ones