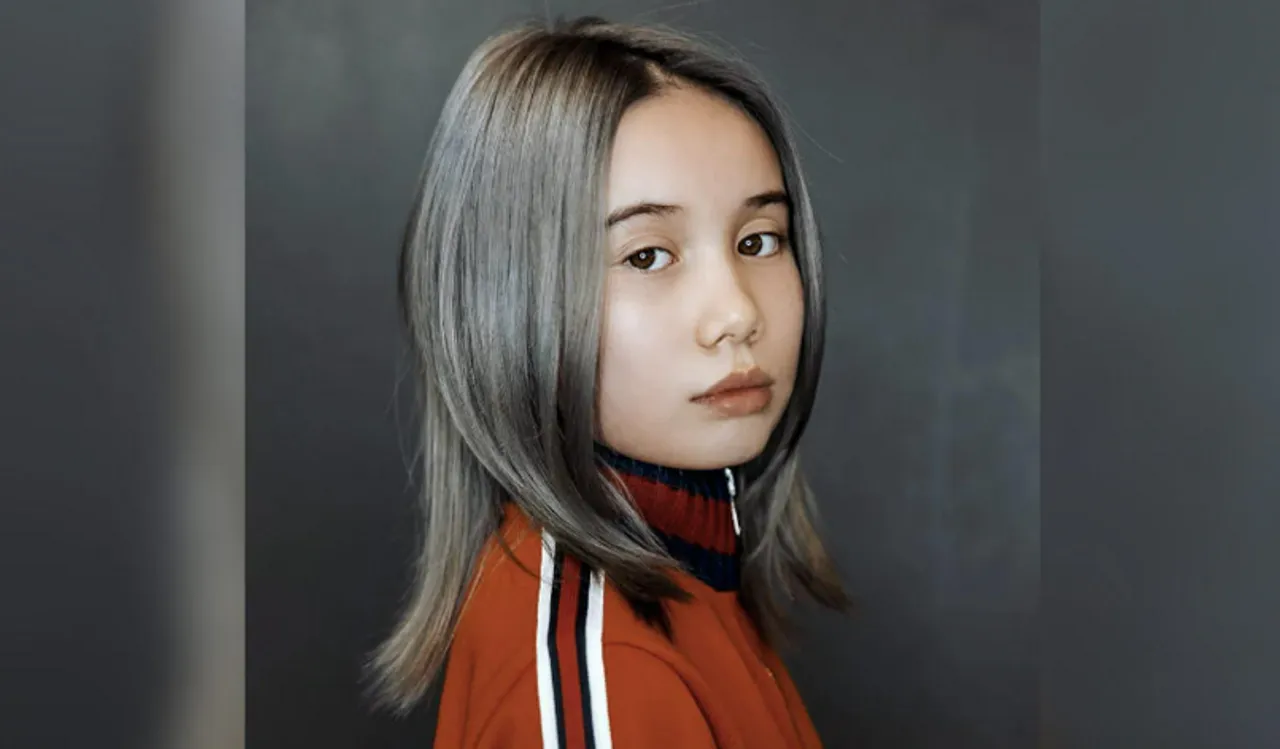 A day after rumours and uncertainty, the teenage social media personality Lil Tay has confirmed that she is safe and alive. The rapper stated that her Instagram account had been hacked and utilised to disseminate "jarring misinformation" about her and her brother's deaths.


Now, in a statement provided to TMZ from Tay's family, she said, "I want to make it clear that my brother and I are safe and alive, but I'm completely heartbroken and struggling to even find the right words to say. It's been a very traumatising 24 hours. All day yesterday, I was bombarded with endless heartbreaking and tearful phone calls from loved ones, all while trying to sort out this mess."
On Wednesday, Instagram users noticed a new post on influencer Lil Tay's account which stated that the 14-year-old rapper had died. "It is a heavy heart that we share the devastating news of our beloved Claire's sudden and tragic passing," the statement read. 

Additionally, the statement revealed that her brother had passed away too. "During this time of immense sorrow, we kindly ask for privacy as we grieve this overwhelming loss, as the circumstances surrounding Claire and her brother's passing are still under investigation," the statement read. 
Who Was Lil Tay?
Born Claire Eileen Qi Hope, Lil Tay was a Canadian rapper and social media influencer based in Los Angeles. She first rose to fame in 2018 when, at the age of 9, she went viral for her rap videos and parody videos which featured her holding large amounts of cash next to her face. She has a huge social media following of around 3.4 million followers on Instagram.
Reaction
Some social media users and fans began paying tribute to the young child star on Instagram and Twitter-
Her name isn't Lil Tay, it was Claire Hope.
She was a little girl exploited and potentially abused by her family for fame, wealth, and influence.
It's a shame that the vapid, influencer persona will be her legacy when her life barely began.
Genuinely, rest in peace Claire. pic.twitter.com/b485OXdHDT

— Slim (comms closed) (@Slim_DaddE) August 9, 2023
RIP LIL TAY pic.twitter.com/4JiqfeKvjZ

— the protagonist (@ThePlan243) August 10, 2023

However, many questioned the validity of the news as well. 
there's actually no way ppl believe lil tay died

— e (@ezhxy) August 10, 2023
That story about Lil Tay passing away seems like 🧢

— Tariq Nasheed 🇺🇸 (@tariqnasheed) August 10, 2023

Her father's statement to the New York Post confused matters further. He would not confirm whether Lil Tay died, and refused to speak on the issue. "Yeah, you have the right person, but I don't have any comments right now," he said. "I'm not able to give you any comments right now. I'm sorry, I can't." He also refused to answer whether someone else had posted the news about Lil Tay's death on Instagram, stating, "no, not that I'm aware of. Sorry, I can't really comment or give you help."
The Vancouver police also chimed in, claiming that they had not received any reports of the deaths of both Lil Tay and her brother. "As of now, we are not aware and are not investigating," a spokesperson for the Vancouver police stated.
Is She Alive?
On the Instagram post announcing Lil Tay's death, a user under the tag 'termanii.___' posted a comment claiming "IM NOT DEAD". Many believe that this account is the real Lil Tay. On the user's Instagram page, there is a single post, with comments disabled. In the post, the account claims to be Lil Tay's brother, speaking for both himself and his sister.  The post stated "ME AND TAY ARE NOT DEAD," The caption read, "WE DON'T GOT ACCESS TO THE ACCOUNT. OUR PARENTS WANT US GONE OFF THE INTERNET BUT WE WILL NOT GO AWAY." The post has now been removed, and the account is now seemingly non-existent.
Additionally, fans of Tay's on Twitter noticed that the bio on her Youtube account changed to "help me", soon after the news was out, and then to "i am not dead, my parents are lying," before changing it back to "help me." 
The Bio for Lil Tay's official Youtube Page has been updated to "Help Me" pic.twitter.com/wZ3vrAsPjV

— My Mixtapez (@mymixtapez) August 10, 2023
🚨 SHOCKING BREAKING NEWS: Lil Tay confirms she is not DEAD by changing her YouTube BIO. ⚠️

She then switched it back to her previous one stating: "HELP ME".

This situation is actually getting EXTREMELY SCARY. pic.twitter.com/7VFnsL1upe

— conscape (@conscapenews) August 10, 2023
As the situation slowly starts to unfold, it's clear that both Lil Tay and her brother were not protected by their parents, or by any other well-intentioned adults in their lives. One can only hope that going forward, child stars like the pair have legal protections that ensure that their rights and safety are secure.
---
Suggested Reading: Who Is Heather Morgan? Rapper Held For $4.5B Bitcoin Laundering