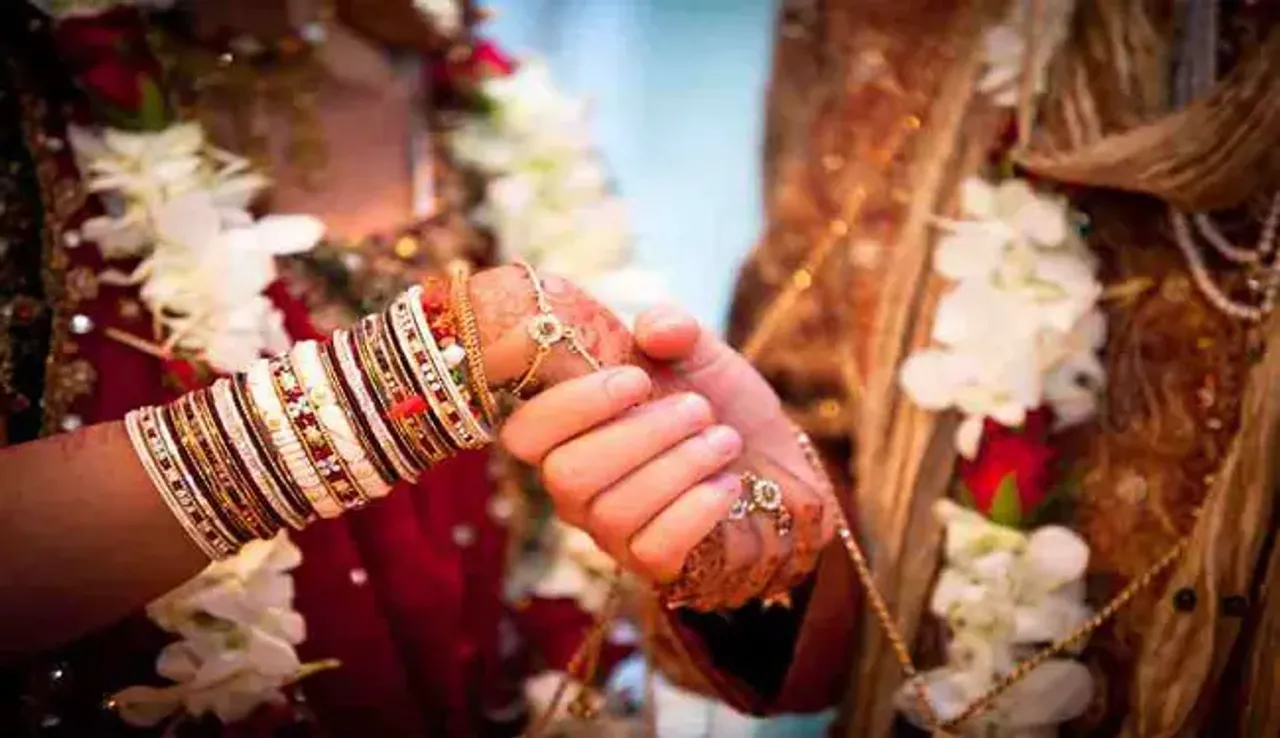 Same-sex marriages are still a breach of the law in India. However, amidst the controversies surrounding Section 377 of the IPC, two 20-year-old Bravehearts from Uttar Pradesh deceived their families and got married at a mass wedding ceremony in Agra.
Their love for each other led them to challenge the law. As the families weren't supportive so they had to hoodwink them and take the vows on April 16. According to the Hindustan Times, the girls have been in a relationship for about two years and their families were clueless about their plans of getting married. They were together at college and since then both of them became friends and eventually fell in love.
Also read: Campaign starring India's first transgender women band wins big at Cannes Lions
At the ceremony one of the women pretended to be a man and thus got into a mass wedding. She even registered herself as a groom and the other as a bride at the event. The hide and seek didn't last forever since the family of the woman who pretended to be groom started searching for her and found out about what they did. Someone also told the family that their daughter was in disguise as a boy and a rented house with a girl. Both the families were shocked.
The reason they had to hide their relationship from the world is because they belong to Dalit and Brahmin families. And also, as lesbians, it is frowned upon for them to engage in a romantic relationship.
As clueless as their families, the police too did not understand what action to take in this case, citing that they are adults. Station officer of Etmaduddaula police station said to the TOI, "both the women have been sent to the concerned magistrate to register their statement. No case has been registered in the police station, the magistrate will only decide the matter."
The mass marriage ceremony in Agra's famous Bimanagari event takes place every year on the last day of a five-day program on Ambedkar Jayanti.
The Indian law prohibits same-sex marriages. Yet we all know that sexual orientation is something you are born with. Isn't it the right time we reprogram our notion?
READ: Surat Bizman Marries Off 251 Girls In A Mass Wedding, Again