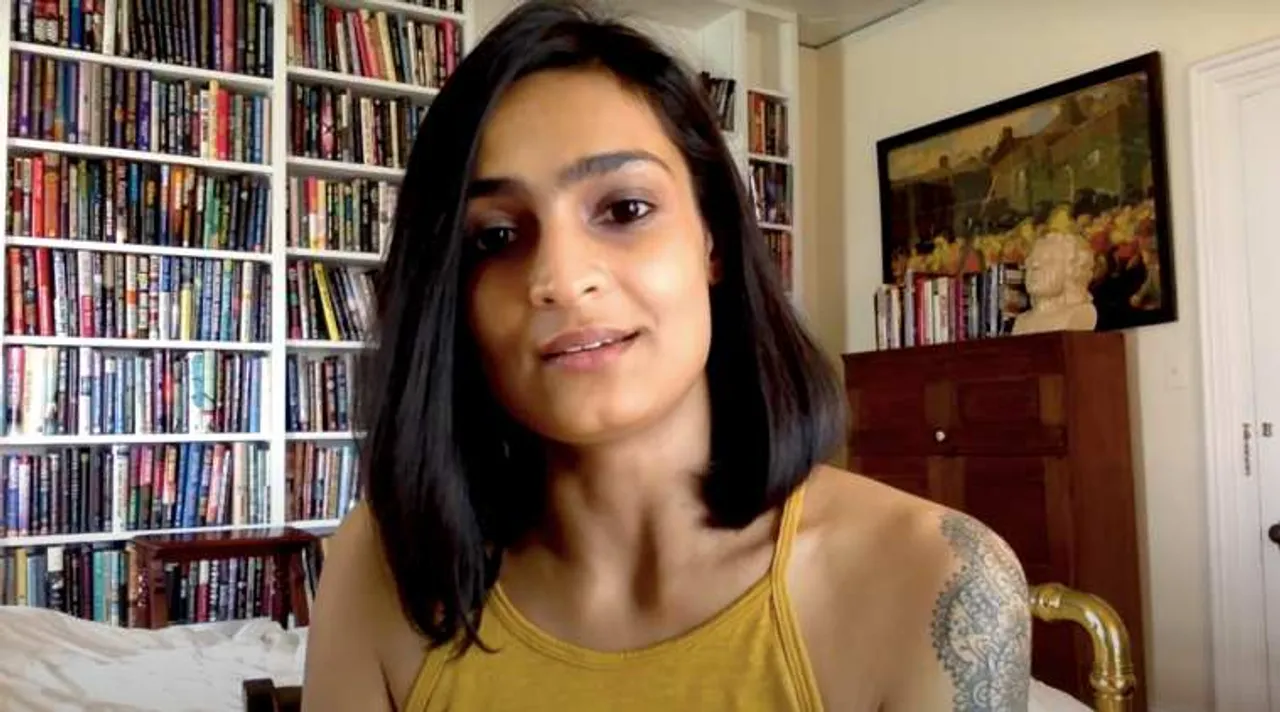 Kritika Pandey, a 29-year-old from Ranchi, Jharkhand, has emerged as the overall winner of the 2020 Commonwealth Short Story Prize for her story The Great Indian Tee and Snakes, which revolves around a Hindu-Muslim couple caught in the nexus of India's communal prejudice and intolerance. Pandey has bagged £5,000, outshining over 5000 global entries from across the 49 Commonwealth countries.
In June, Pandey had been declared as the regional winner for Asia, over participants from Bangladesh, Pakistan, and Malaysia, which put her in the race for the worldwide competition. The final contenders were regional writers from Africa, Canada and Europe, the Caribbean, the Pacific, and Asia. Pandey's 3500-word award-winning story, The Great Indian Tee and Snakes, in her own words, "takes after the relationship between the girl with the black bindi and the boy in the white skull cap."
Inspiration for the Story
Talking to Scroll.in, Pandey had explained that the origin of the idea for her short story had come from incidents of mob lynchings and India's growing communal tensions. She says, "In July 2019, I was visiting my parents when Tabrez Ansari was murdered by a lynch mob not so far from our house. Ansari and his wife, Shahista Parveen, were a newly wedded couple who were expecting a child that was miscarried by Shahista due to the trauma of her husband's death. I wrote the story in an attempt to empathise with this young woman who had undergone multiple losses." She further told The Telegraph that "...rural Jharkhand exposed me to the struggles of people who live there...the horrors of the caste system, and how politics and power structures work."
Also Read: Saba Naqvi Calls Out Communal Hatred Against Muslims In Viral Video
Her story narrates the tale of a Hindu woman who helps her father run a tea stall and the tragic events that unfold when she falls in love with a Muslim man who visits her stall. Pandey has written the story with a strong female character at the centre of it, something that was a conscious decision, according to her. "I wanted one of my protagonists to be female because, thanks to the predominance of Western-centric literature, so much of what we read and write has the implication of hyper-masculinity in its refusal to genuinely engage with sentiments," she said.
By making the woman Hindu, Pandey said she attempted to bring in the gender-caste oppression women are subjected to in India. She said, "I needed her to be a Hindu because that way I could also tell the story of Hindu women's oppression at the hands of Hindu men. Endogamy is essential to preserving caste, racial, and religious "purity"... So every Hindu woman who refuses to conform... like "the girl with the black bindi", ends up destabilising the system to some extent."
What Does the Story Title Mean?
The title of the story, The Great Indian Tee and Snakes, is a reference to the "tea" and "snacks" traditions of India most clearly visible on signboards at roadside tapris. Pandey says, "What we take to be misspellings are actually words that effectively spell out the insistence of those who cannot speak our language to be included in our worlds. Most people who go to chai-samosa stalls don't need to read a board before figuring out what these places have to offer... So these signboards are really for us English speaking elites to read and interpret."
Also Read: Intercaste Marriages: Love Always Calls For Acceptance
Nii Ayikwei Parkes, who headed the judging panel in the regional round, said, "It's a story that asks important questions about identity, prejudice and nationhood, using metaphors with devastating effect, while still brimming with its author's revelry in the possibilities of language. It's charged conclusion is all the more shocking given that most of it is set at a tea seller's stall and its energy derives from a few looks between a boy and a girl. My fellow judges and I loved the story when we first read it, and love it more each time we read it."
About Kritika Pandey
Born and brought up in Ranchi, Pandey is currently pursuing her Masters in Fine Arts for Poets and Writers from the University of Massachusetts, USA. She has a background in science, having earned an engineering degree from Birla Institute of Technology, Mesra. Pandey says she was drawn to the world of words and books from a young age when she would read everything, even the text on "cornflakes cartons" and "boxes of talcum powders." She had begun writing stories and poems in school, and blogs later on in college.
She is most inspired by the works of writers Toni Morrison, Rohinton Mistry, Kamila Shamsie, Kamala Das, and Clarice Lispector. She says, "These writers and poets have not only taught me how to speak truth to power but also how to do so while prioritising human-ness above everything else, without letting the academic and theoretical frameworks overwhelm what it all comes down to: human beings."
Image Credit: Commonwealth Writers/YouTube
Tanvi Akhauri is an intern with SheThePeople.TV.