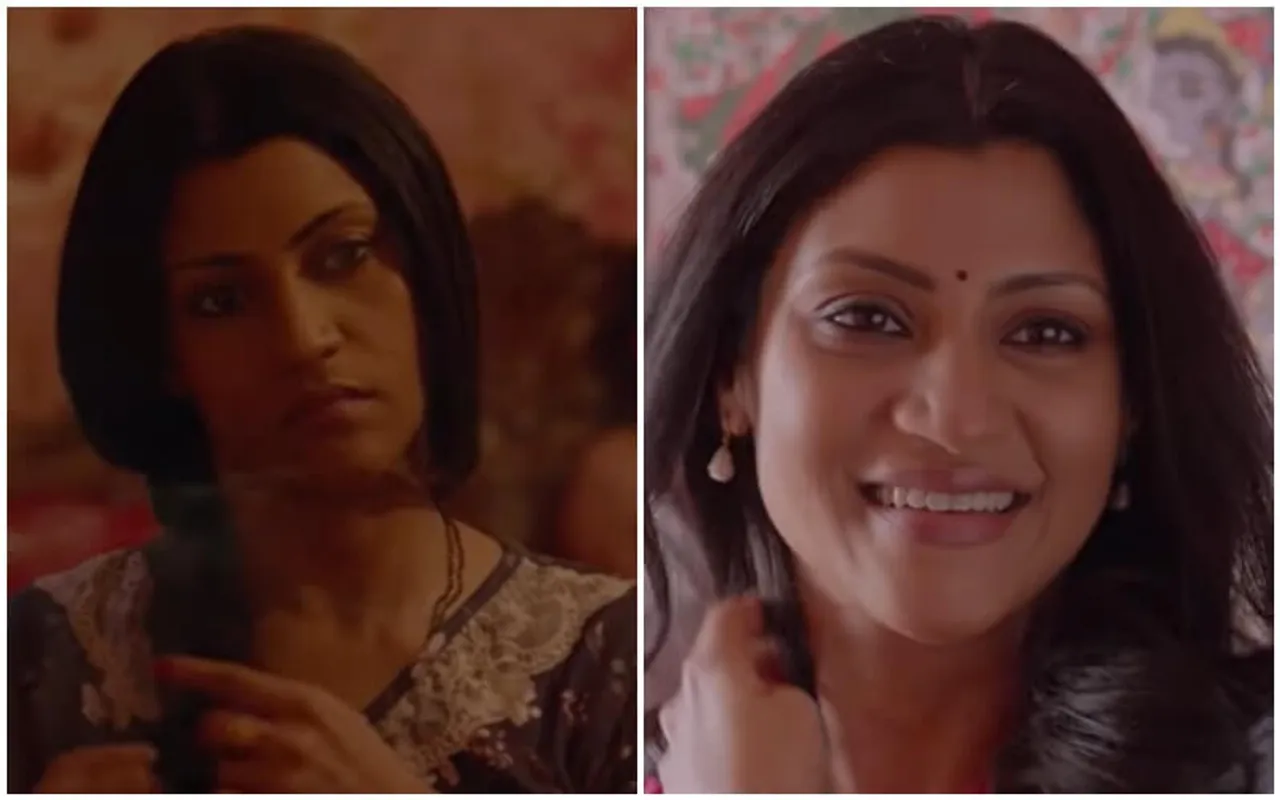 Konkona Sen Sharma is a powerhouse of performance. She has portrayed versatile roles, winning many awards over the years, including two National Film Awards. From Page 3, Wake Up Sid and Talvar, to Ek Thi Daayan Lipstick Under My Burkha and the most recent Dolly Kitty Aur Who Chamakte Sitare, she has made a niche for herself. Sen's choice of roles is proof that she is a progressive actor, with strong viewpoints.
As this actress turns 41 today, let's have a look at 10 of the best quotes of Konkona Sen Sharma.
On feminism: I am surprised feminism is getting such a bad reputation because the minute you believe in equality, whether you want the label or not, you already are a feminist!
On motherhood: It is quite a marvel that we women manage to do as much as we do!
On parenthood and childhood: My mother always said 'it's better for a child to have happy parents apart rather than unhappy parents together'.
On life and its moments: I do believe that life is a series of distractions from death. The only certainty is that you have to die, so do things that make you happy. At the end of your life, you will not remember your best work, but will remember just moments with people.
Also Read: Lipstick Under My Burkha, Konkona Win Hearts At Melbourne Film Fest
On gender and sexuality: We also realise that gender and sexuality is a spectrum. Not everybody is exactly the same, and superficially, we are all different in different ways. The common thread is the humanity that binds us.
On movie genres: I believe that any good idea can change the world. Now, all films are not meant to be thought-provoking but some of them are, surely!
On portrayal of women on-screen: When it comes to portraying women on screen, we hardly see any representation of women over 30. So does that mean we don't want to know about women once they cross 30 and have a husband and children?
Also Read: Konkona Sen Sharma Bags Best Director & Best Actress At NY Film Fest
On gender equality: The discrimination that women face cuts across nationality, caste, class and age. It doesn't matter where you live or how much money you have. Women have always been dictated about what they should wear and how they should behave.
On stereotypical gender roles: It's convenient to box men and women with certain roles. We are going to be like this, they are going to be like that. Everything is fine and we are all safe, is it?
On cinema moving away from stereotypical depictions of women: It depends so much on each individual themselves, whether they are happy to consume the content that's provided to them. Or, (do they) want to evolve further and raise their voice to say that other kinds of content should also be included. I can't speak for everyone.
Shikha Chandra is an intern with SheThePeople.TV