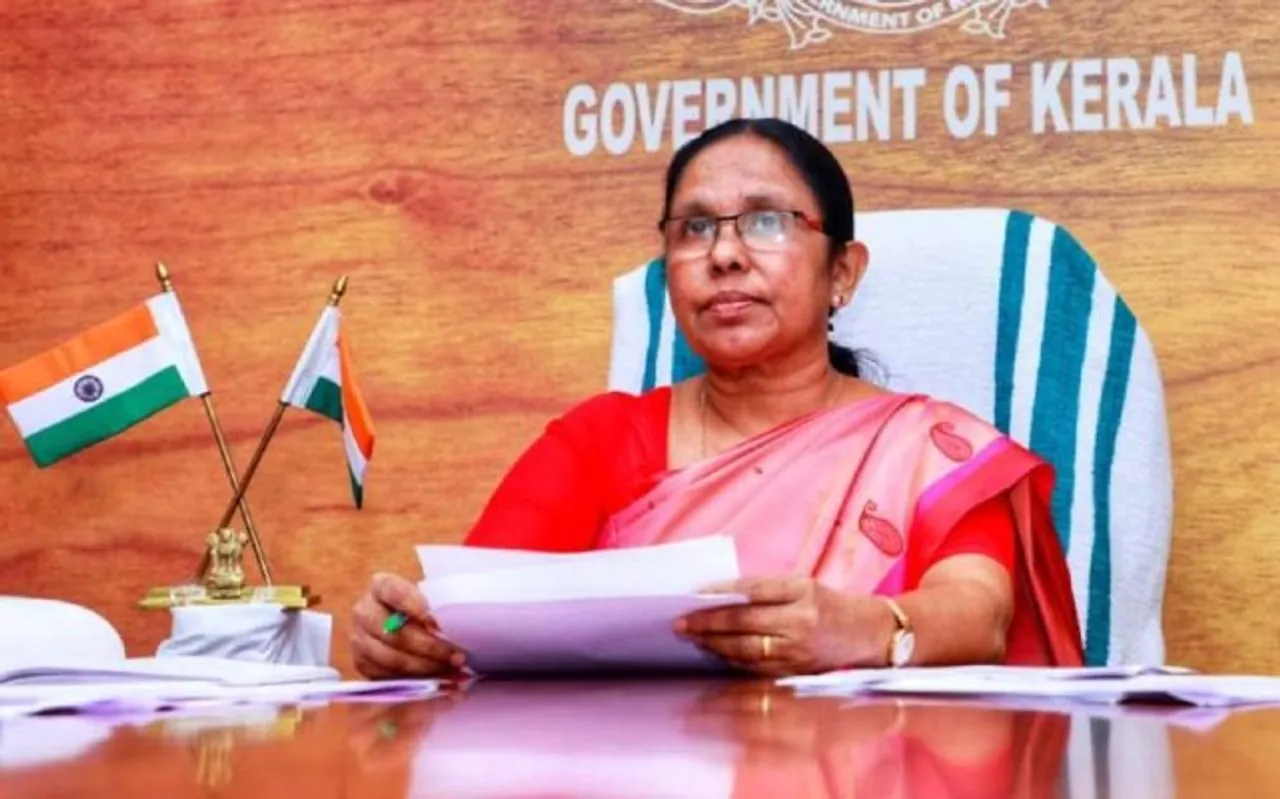 KK Shailaja commented on her removal from the Cabinet, called it a "policy decision". She denied any kind of disappointment and addressed the online protests, calling them "all emotional".
After the landslide victory of CPM in the recent Kerala elections, Chief Minister Pinarayi Vijayan reorganised his cabinet by dropping all previous ministers and including all freshers.
KK Shailaja In Cabinet Team: Comments On Her Removal
On her removal, Shailaja said that there is nothing personal in this decision as all other previous ministers have been removed, excluding the Chief Minister himself. She mentioned the decision to be a collective "policy decision" of the party, following which she herself decided to quit.
"It is a policy decision of our party," Shailaja said, "So according to that decision, I also decided to quit."
Shailaja, who was globally recognised last year for her extraordinary COVID management, shall now be the party whip.
The 64-year-old politician further acknowledged the online protests, demanding Shailaja's position in the Cabinet, and called them "all emotional".
The former Minister of Health and Social Welfare pointed out that even she was a fresher at a time, hence, people shouldn't express grievances to other freshers so that opportunities can be distributed among all. She said, "We have to give others a chance too. Here are so many workers in our party, if they get the opportunity, they will also work hard"
The new cabinet team include MV Govindan, V Sivankutty, K Radhakrishnan, P Rajeev, VN Vasavan, KN Balagopal, Saji Cherian, Dr R Bindu, Mohd Riyas, Veena George and V Abdul Rahman.
Congress MP Shashi Tharoor took to his Twitter to address Shailaja's exclusion. He wrote, "Sorry to see @shailajateacher leave the Kerala cabinet. Aside from her reputed competence & efficiency, I always found her helpful, responsive & accessible as Health Minister, esp during the #Covid crisis. She will be missed."
Sorry to see @shailajateacher leave the Kerala cabinet. Aside from her reputed competence & efficiency, I always found her helpful, responsive & accessible as Health Minister, esp during the #Covid crisis. She will be missed.

— Shashi Tharoor (@ShashiTharoor) May 18, 2021
Here is what she said in a recent interview, about her removal:
#WATCH | Ex-Kerala Health Minister KK Shailaja speaks on new state cabinet. Says, "It's good that new cabinet is coming. Everyone should get opportunity. Party decided to make me minister the last time. It was a very good experience for me. But there are many other people also." pic.twitter.com/Ff2Q8qxq7d

— ANI (@ANI) May 18, 2021