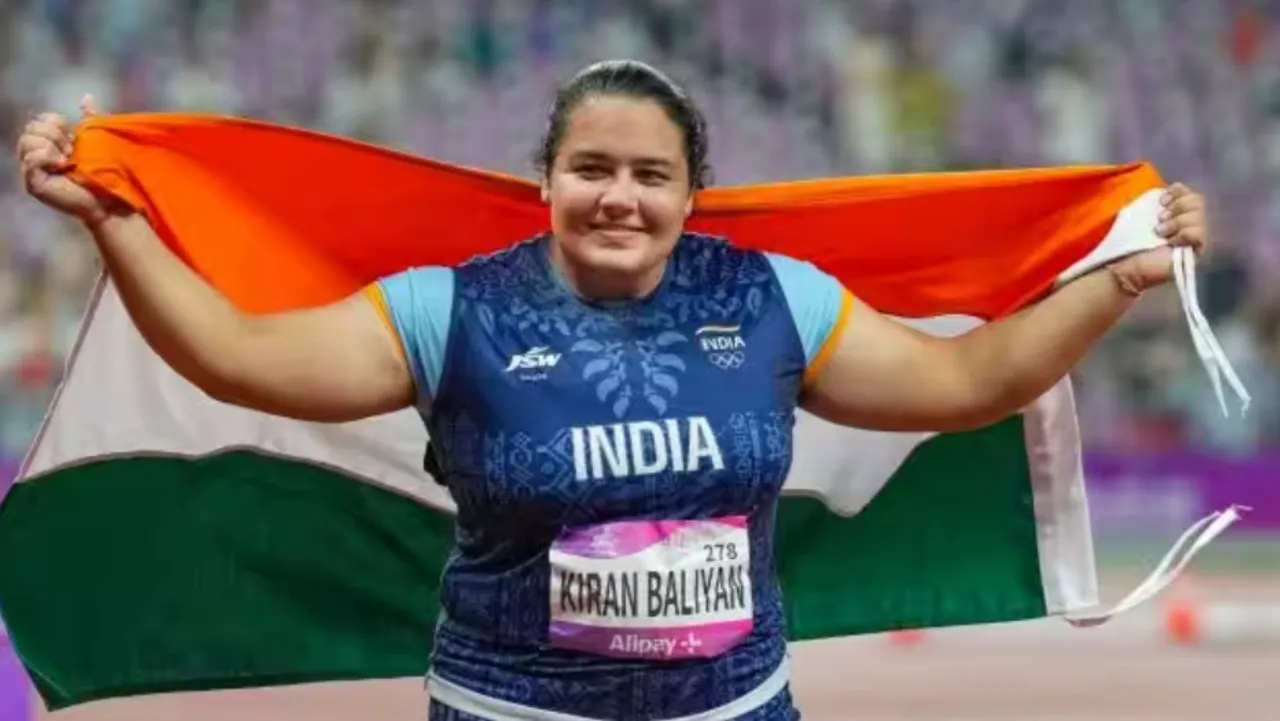 On September 29, India marked a historic moment in athletics. During the Asian Games 2023, Kiran Baliyan secured a historic bronze medal in women's shot put, breaking a 72-year medal drought for the country in the sport.
Historic Medal For India
Baliyan's win marked India's debut on the athletics scoreboard for the day.
In her third attempt, Baliyan achieved a distance of 17.36 meters, securing the third position in the competition, closely trailing behind the Chinese pair consisting of the reigning Olympic champion Lijiao Gong and Jiayuan Song. These three athletes were the sole competitors who managed to surpass the 17-meter mark, with Gong clinching the gold medal with an impressive throw of 19.58 meters.
Baliyan's performance completely overshadowed that of the more experienced Manpreet Kaur, as all of Kiran's throws, except for one, exceeded Manpreet's best effort of 16.25 meters, which resulted in Manpreet finishing in fifth place.
Women's Shot-put: Kiran Baliyan currently standing at the third position with her best throw of 16.84.

Hope she wins a medal! All the best!#AsianGames2023#IndiaAtAG22 #19thAsianGames pic.twitter.com/RS4bLwVquE

— CrowdVerdict (@CrowdVerdict) September 29, 2023
Who Is Kiran Baliyan?
1. Baliyan's Beginning Into Athletics
Her father, Baliyan Sr., holds the position of a head constable within the Uttar Pradesh traffic police department.
Initially, Kiran displayed an interest in javelin throwing, prompting her parents Satish and Bobby to enrol her under the guidance of coach Robin Singh at Kailash Prakash Sports Stadium in Meerut. The Baliyan family took turns to accompany their daughter to her daily training sessions.
2. Baliyan's First Encounter With Shot Put
Her coach Robin Singh introduced her to the sport. After Singh saw Baliyan struggling with the Javelin Throw due to her heavy weight, he made her throw a few shots.
She trained twice a day and her parents ensured that her training continued even if they ran low on funds. Their efforts paid off when she threw her first throw at 12.49m in Under 18 Nationals.
3. Working With Rajasthan Police
Baliyan was selected as Sub-Inspector for Rajasthan Police through sports quota. Her coach Singh shared with The Indian Express how during training the major focus remained on the lower body. "Baliyan watched and studied videos of shot put athletes, like Olympic medalist Joe Kovacs, to observe their techniques," said Singh.
Following her success in earning medals at the World Police and Fire Games, she received a promotion to the rank of inspector in the department.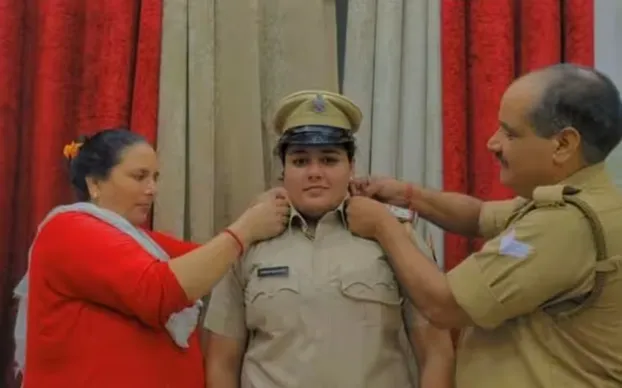 Image Credits: The Indian Express
4. Training During Pandemic
Amidst the COVID-19 pandemic, Baliyan continued her training. Her father secured her the special pass so she could practice before and after the curfew hours.
She conducted her training sessions both before dawn and after dusk at the stadium, using the light provided by an inverter battery and light bulbs.
5. Baliyan's Achievements
The player achieved several notable milestones in her athletic career, including winning the gold medal at the South Asian Championships and securing fifth place at the Asian Junior Championships in 2018.
Her breakthrough moment came in 2019 at the UP State Championships when she surpassed the 16-meter mark for the first time with a throw of 16.87 meters.
---
Suggested Reading: Who Is Neha Thakur? Indian Sailor Wins Silver At Asian Games 2023