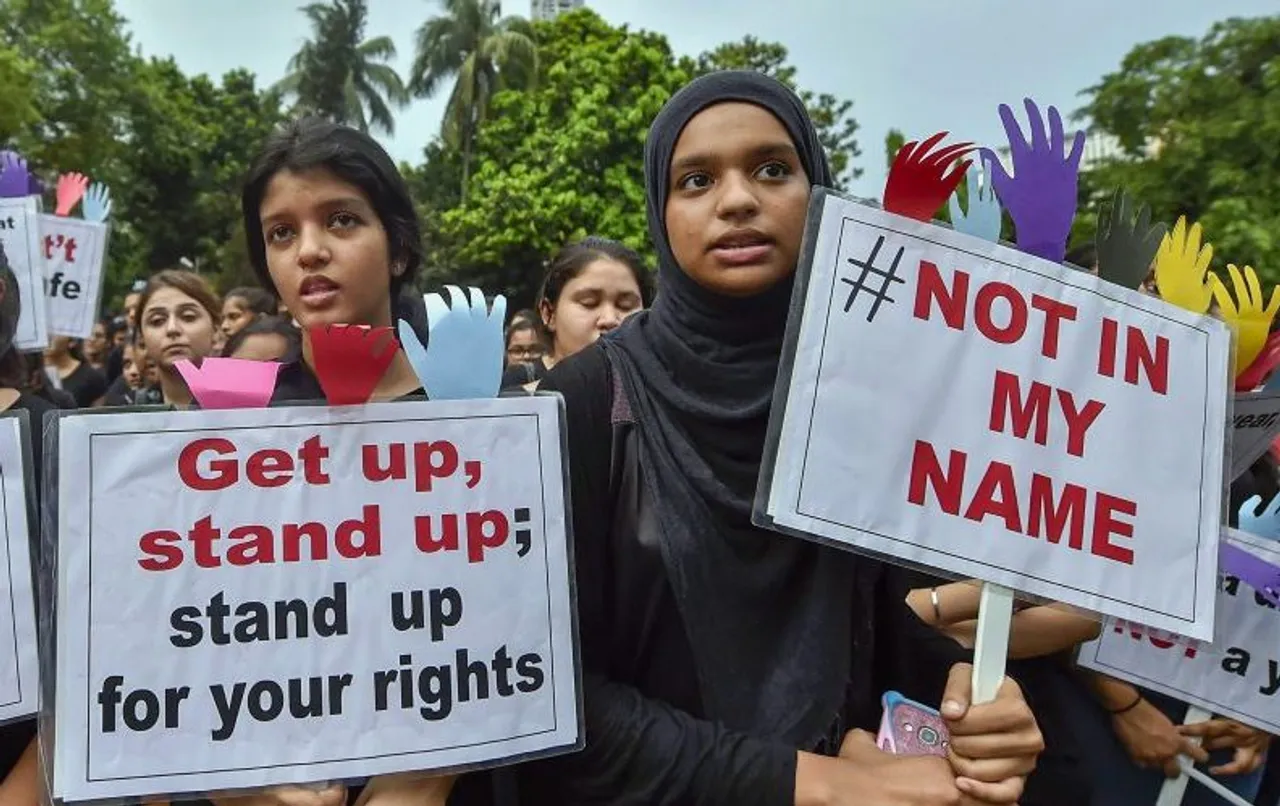 A young woman from Kerala chased down and caught a man who allegedly sexually harassed her on a bus in Kanhangad. The 21-year-old woman was travelling from Karivellur, Kannur district, to Kanhangad in a Kerala State Road Transport Corporation bus when the incident happened. Reportedly, the incident happened between March 24–March 27 when private buses were on a strike.
In a video she posted on her social media, she speaks about the ordeal. A little while after she boarded the bus, a man stood near her, leaning on her which was causing discomfort to her. "While everyone was facing the front of the bus, he was facing me. Despite asking him to stand away from me, he refused to do so and began harassing me again. I was infuriated and yelled at him while dialling the pink police number," said the woman. She added that she was able to understand it's natural that people may inadvertently touch in a crowded bus but what she went through was harassment.
Kerala Woman Chases Harasser
The conductor then intervened and asked the aggressor to get off the bus; he also asked the 21-year-old to ignore the incident. However, she was determined to not let this instance pass. She got off the bus when the man did and chased him with her phone's camera turned on to get pictorial proof for the police.
She then said that he entered a lottery shop and once she began yelling, he acted innocent. "I dialled 1515 (Pink Police Patrol), who connected me to the Kanhangad police. Concurrently, people blocked him," she said. She added that police later arrived at the spot and took the accused to the police station. She filed a complaint, based on which an FIR was registered. The man, identified as Rajeev (52), was arrested.
---
Suggested Reading: I was harassed. No More Silence. Ways To Resist Sexual Harassment
---
The young woman said that a passerby tried to dissuade her from filing a police complaint to which she retorted, "I asked if this will be his reply if this happens to someone in his house and he walked away."
The woman, in the video, told that she had faced a similar incident on a private transport bus a few days before this incident. She exclaimed that no one had come forth and helped her then, not even the conductor except one female passenger.
She narrated that the two incidents happened during day time and questioned, "How can women travel alone at night if such is the condition during the day with so many passengers on the bus?"
She urged women to take care of themselves because no one would come to their rescue. She posted tips alongside her video, "Take care of yourself. Carry one needle, pepper spray; remember emergency numbers, pink police." She urged women to not be afraid and react on time. "Never think about what others think or judge of you, instead think what you think of yourself," she added.