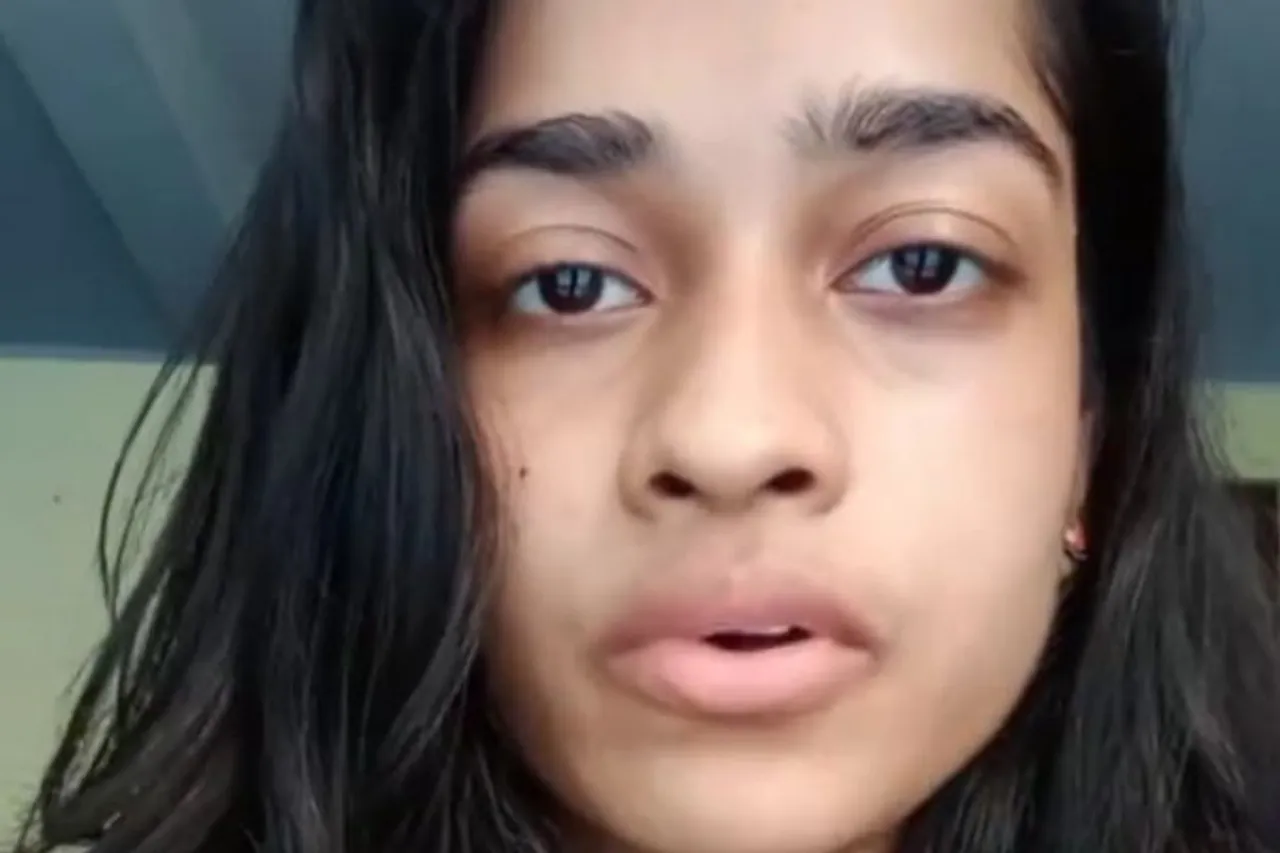 A Kerala woman made an appeal on social media expressing concerns over her partner's security after she was abducted by her family members. She fears her partner's family has turned to the illicit practise of conversion therapy to separate the couple. A video appeal of Adhila Nassrin, a native of Aluva in Kerala, was posted by an NGO Vanaja collective on social media on May 29 in which Nassrin explains their ordeal.
Nassrin expressed concerns regarding her partner, Fatima Noora, being taken away for conversion therapy after they had a conversation on May 29. She told Manorama, a news publication, that when they spoke after five days on Sunday, Noora described being at some facility of a counsellor. Five days prior to that, Noora's family had assaulted Adhila and abducted the former in their latest attempt at separating the couple.
Gargi H, a poet and activist associated with Vanaja Collective, posted the videos along with the couple's story on her Facebook.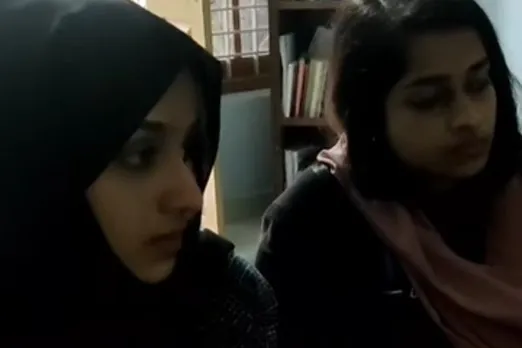 Adhila and Fatima Noora (Facebook)
Here are 10 things you need to know about the Kerala Queer Couple and their story.
The couple, Adhila and Fatima, who had met in Saudi Arabia and began their relationship, eloped from their homes on May 19 and went to Vanaja Collective in Kozhikode seeking help.
While the couple was at the organisation's office, Noora's family came and created a ruckus when the organisation attempted to converse with them. "They will not allow Noora to live with Adila even if she is killed was their stance," the post read.
The couple announced that they did not want to go back home but the latter's family tried to forcefully take Noora away. The police had to be called to interject, Gargi recounted in her post that transcribed Adhila's video appeals. The couple then in front of the police said they did not want to go back home.
"Noora's family was not ready to depart despite the police forcing them," Gargi wrote. The post further stated that a couple of days later, Adhila's family arrived and gave in writing they'd protect both Adhila and Noora and protect the latter as their own daughter and let them live together.
The couple, however, were harassed emotionally at Adhila's place and weren't allowed to sleep a wink. Adhila, in her voice message to Vanaja Collective, said that the two families were in on the scheme of separating the two and that they had plans of vandalising the organisation's office and abduct the two had they refused to go with Adhila's parents, Gargi wrote in her post.
On May 23, Noora's family complained at Binanipuram police station to try and separate the couple but no action was taken against the couple since the police gathered they both were adults and wanted to live together. The next day, on May 24, Noora was kidnapped from Adhila's home by her family; they also assaulted Nassrin.
"When Adhila and Noora, who were speaking to us, suddenly went missing on the phone, we called Binanipuram CI and demanded that they are in danger and should be rescued. When the female police arrived at Adila's house on his instruction, Adila was the only one there, physically assaulted," the post read.
Adhila then sought police protection and said that she was not safe at home. She now lives at a short stay home in Aluva.
A prior complaint was filed at Thalassery police station regarding Noora's abduction by her family and that she was being beaten up. When Adhila and the collective went to the police station on May 27 to enquire about the progress, they said that the police cannot help if the parents are hitting their kids.
Adhila Nassrin now is looking to get her partner Fatima Noora out of the alleged facility for conversion therapy and move to another city and begin their lives anew. "Our only mistake was telling our parents about our relationship," she was quoted saying by a publication.
---
Suggested Reading: Kerala HC Directs State To Frame Guidelines Against Forced Conversion Therapy