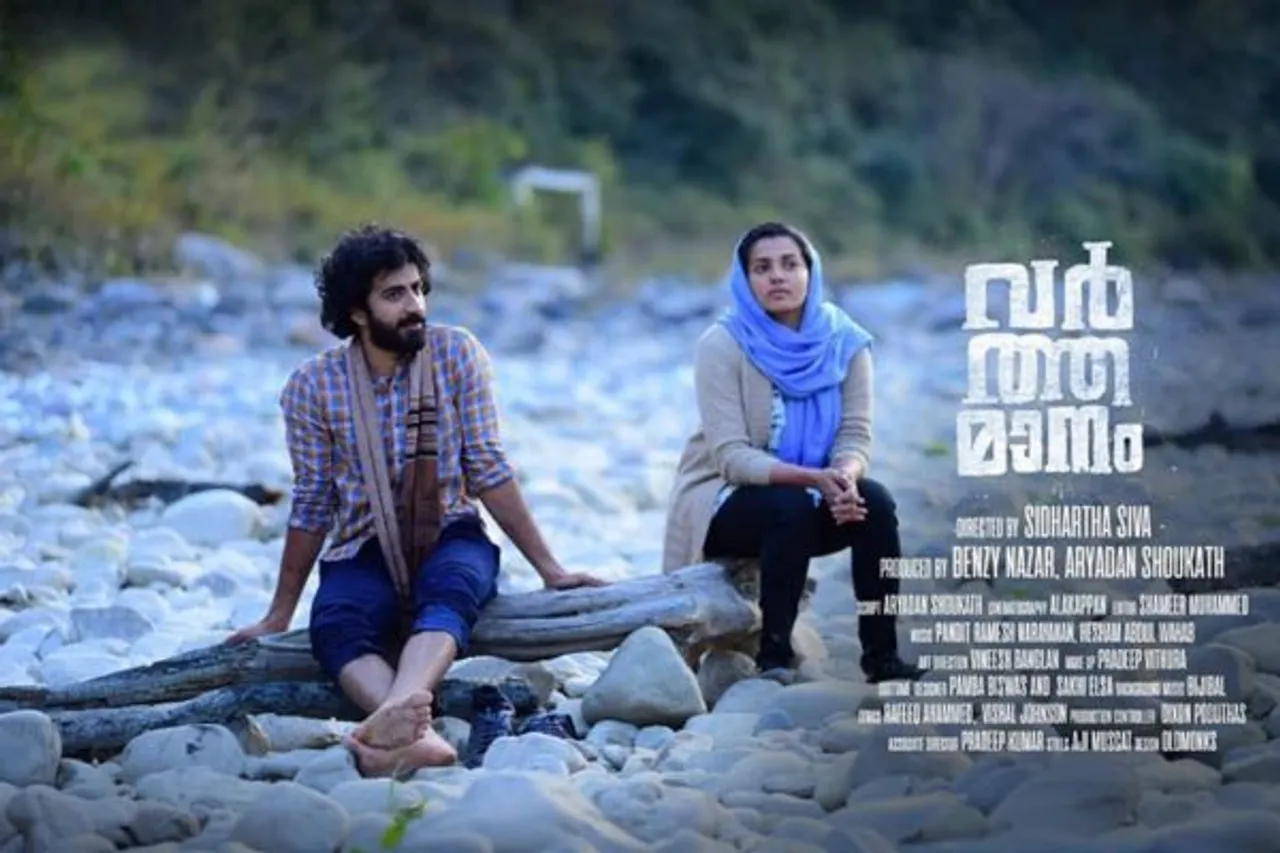 Renowned actress Parvathy's upcoming political drama movie Varthamanam was denied permission by the Kerala's censor board for screening. This was allegedly due to the presence of 'anti-national elements', as claimed by a BJP leader and a member of censor board, according to reports.
On Sunday, BJP leader and member of the censor board Adv V Sandeep Kumar tweeted about the movie on his timeline, calling it anti-national in nature and claimed that it can disrupt peace and harmony. However, he later deleted the tweet.
The tweet, which was deleted, reportedly read, "I saw the movie Varthamanam as a member of the board. The topic was the persecution of Dalits and Muslims in the JNU agitation. I opposed it. Because Aryadan Shoukath was the screenwriter and producer of the film, of course, the theme of the film was anti-national."
Consequently, the scriptwriter and Congress leader Aryadan Shoukath responded to the controversial tweet. He wrote in a Facebook post, "How is it anti-national when you talk about the student protests in a Delhi campus, about the fight for democracy in India? It is all there in censor board member and BJP leader Adv V Sandeep's tweet. We still live in a country that is a democratic, secular, socialist republic. Does one check the clan and race of the scriptwriter before giving permission for its screening? Cannot accept the undeclared emergency situation in the cultural field."
https://www.facebook.com/606405869446214/posts/3725997274153709/
About Varthamanam
The film is directed by Sidhartha Siva and stars Parvathi Menon and Roshan Mathew. The story revolves around a young Muslim woman from Kozhikode who goes to the Jawaharlal Nehru University (JNU), New Delhi to research on a freedom fighter. It further shows the struggle she has to face due to her identity of Muslim woman while pursuing her research. It also highlights the problems the Dalit community has to go through, even in educational spaces. The film's first look released in March by actor Mammootty. The poster showed Parvathy clad in a hijab.
Parvathy's film career
Parvathy Thiruvothu is a Southern film actress who appears in Malayalam, Tamil and Kannada-language films. She is well known for her performances in films such as Notebook, Milana, Poo, City of God, Maryan, Bangalore Days, Uttama Villain,  Koode, Uyare and Virus. Parvathy made her Bollywood debut with Qarib Qarib Singlle in 2017.
She has won various awards and accolades for her works. Parvathy won the Kerala State Film Award for Best Actress twice for her performances. She has also bagged various national and international awards as well as Filmfare Awards-South for many of her roles.