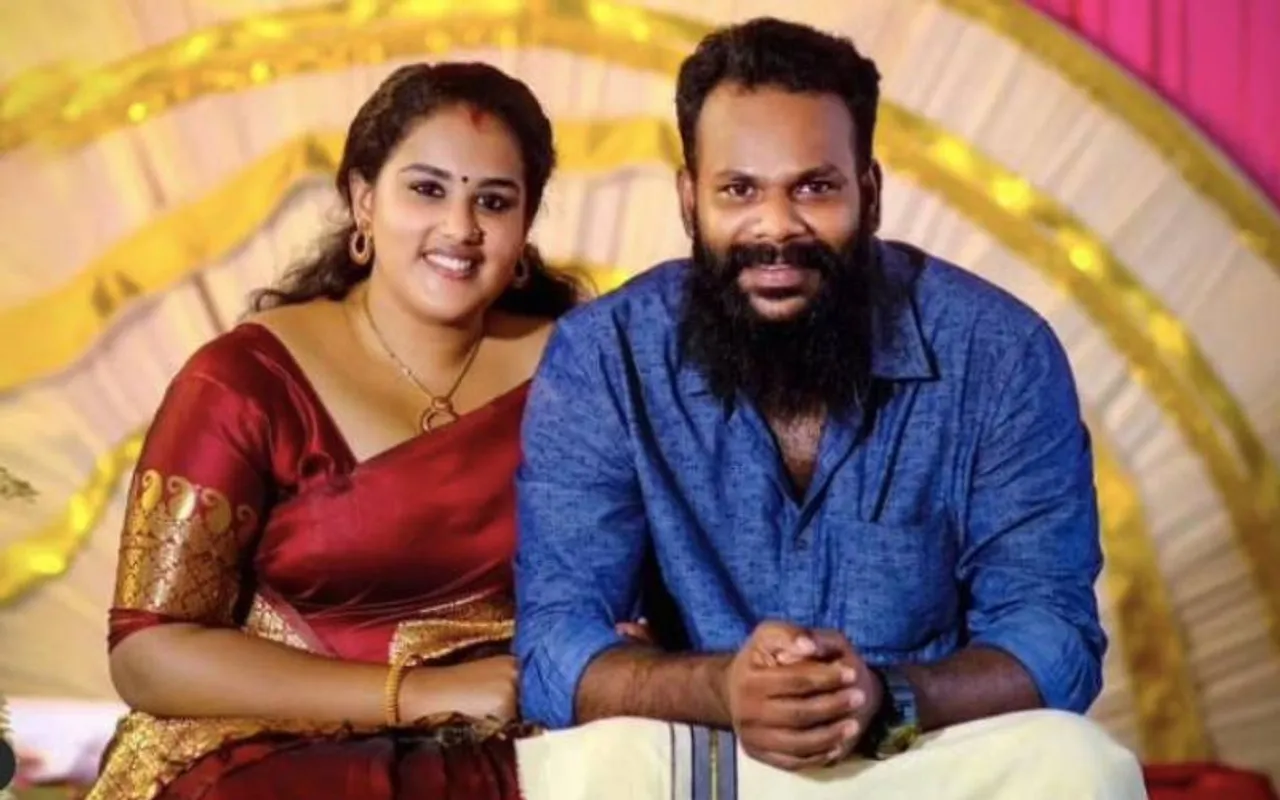 Kerala baby kidnap case: Anupama Chandran, former student leader of the left-wing organisation Students' Federation of India (SFI) who has accused her family of kidnapping her newborn, reportedly went on hunger strike outside the Kerala secretariat on Saturday. The case has captured attention for its allegations levelled against senior member of the Communist Party of India (Marxist) S Jayachandran, Chandran's father.
23-year-old Chandran's baby has reportedly been missing for the last six months, allegedly kidnapped by her family only days after delivery. She claims her parents did not approve of her partner, Ajith, who belongs to the Dalit community. Even while she was expecting the baby out of wedlock, the parents allegedly attempted to terminate her pregnancy.
According to Mathrubhumi, Chandran has also alleged physical assault by her parents.
Senior CPI(M) leaders did not help her when she approached them, Chandran and Ajith have claimed. Politburo member Brinda Karat was allegedly in the know about the "abduction" after the couple informed her.
"Is this the way the how the police should react when a woman approaches them with the missing complaint of her child? I strongly feel that the delay was made deliberately to protect my father and family members," Chandran was quoted saying in the media.
State health minister Veena George tried to talk to Chandran as she went on an indefinite fast Saturday but she reportedly did not budge.
Kerala Baby Kidnap Case: Here's What You Should Know
Chandran and Ajith came together as a couple around the time that the latter was going through a divorce last year. Chandran became pregnant and gave birth in October 2020, as per The Quint. Her father, Jayachandran, allegedly transferred the infant to a child welfare centre for abandoned babies. Certain reports suggest the baby was given up for adoption from there without due process.
A complaint was lodged with the police in April this year. Jayachandran has stated, amid the controversy, that his daughter is not mentally stable enough to care for a baby. The newborn was transferred at the time with her consent after she signed some papers, he claims.
Earlier this week, the Kerala Women's Commission intervened in the matter and sought a report from the police chief. A case is registered against six persons, including Chandran's parents and sister.
Image: The Quint
---
Trending now:
&t=28s