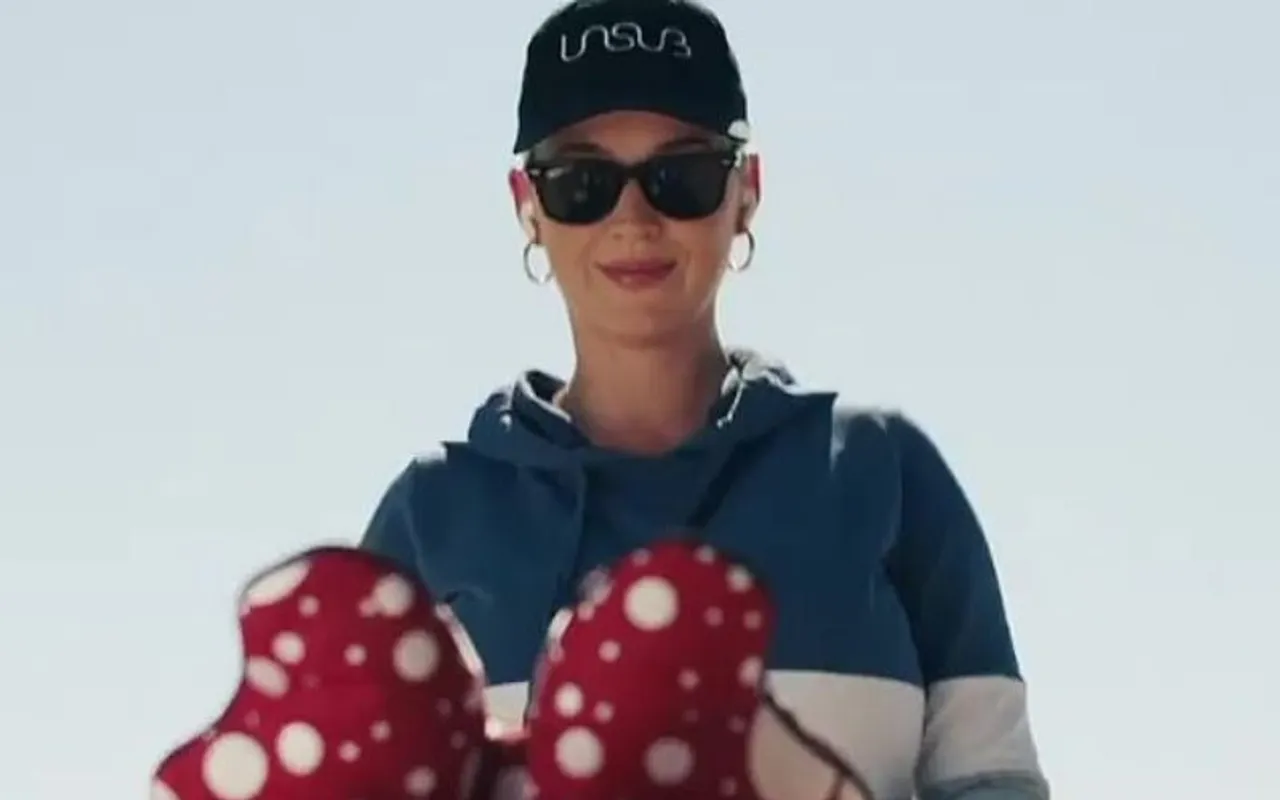 Katy Perry released her single Not The End Of The World on Monday and the music video features her daughter Daisy Dove Bloom.
The video opens with Katy Perry taking her daughter out on a stroller as she is watched over by aliens in the outer space. However, the main lead in the video is not Katy Perry but actor Zooey Deschanel. As the lyrics of the song resonate with the current times, Perry tries her best to make her listeners hope for better times.
Katy Perry who seems in a casual get-up with a hoodie, cap and sunglasses tenderly looks down at her daughter with love and accidentally drops the baby's teddy bear. As Zooey, who is enjoying her morning newspaper on a bench, picks the toy up she is abducted by aliens or in the alien language, "saved" by the aliens.
The video further gives us an amusing narrative where the earth almost on the verge to be destroyed is saved by Zooey, who the aliens mistake as Katy Perry.
Also read: Taylor Swift Gifts Katy Perry Hand-Embroidered Blanket For 'Baby Bloom'
Katy Perry had released her album Smile just one day after her daughter was born. She announced the premiere of the single Not The End Of The World on Sunday. The sneak peek of the video only showed the 36-year-old with her daughter in a mini mouse themed stroller and she smiled looking at her daughter.
Earlier on Saturday, the singer had also released her extended play named Cosmic Energy relating it with the Great Conjunction that was to take place Monday.