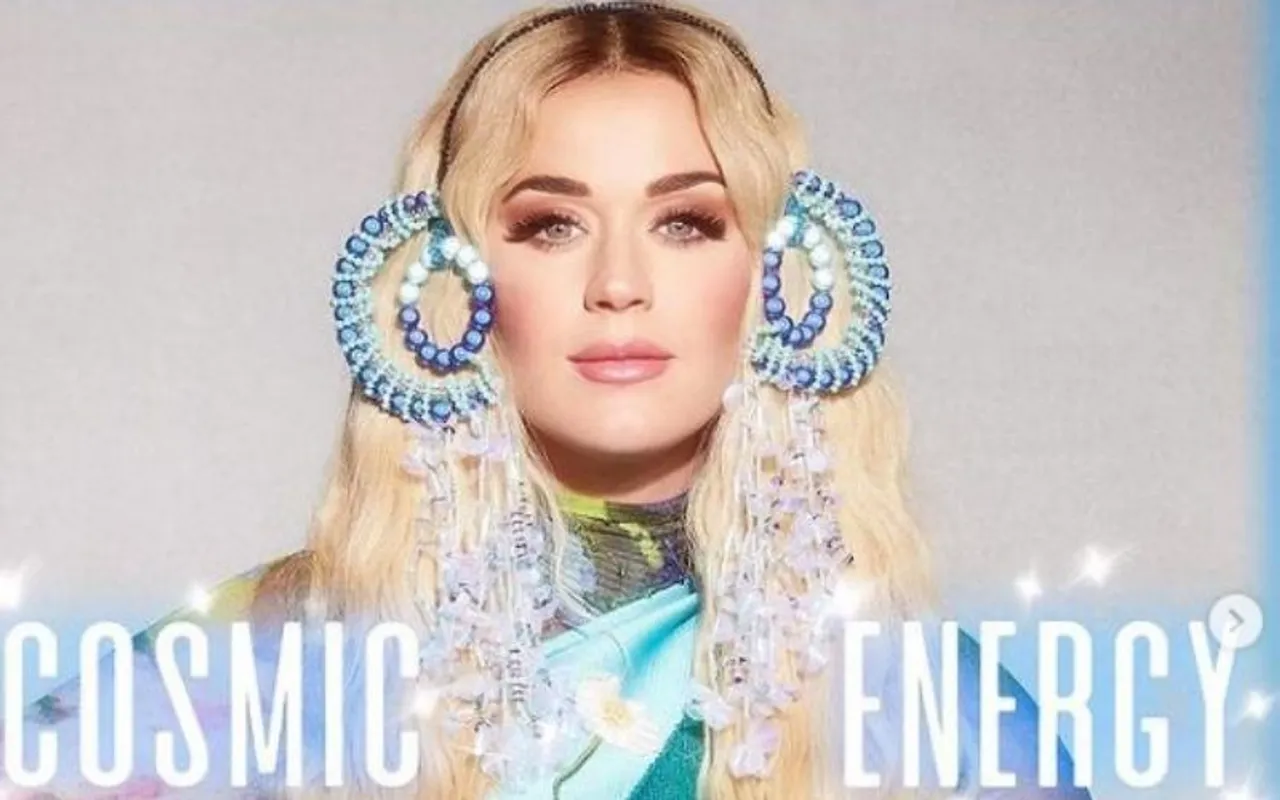 After Taylor Swift, it is now Katy Perry out with her new musical project. The pop star took to Instagram on Friday to reveal the album look for her all-new Extended Play ( EP), Cosmic Energy. An EP is a short collection of unreleased songs, a collection shorter than what an album has.
 

View this post on Instagram

 

The Instagram post was much more than a sneak peek as Katy Perry made sure to treat her fans in her signature style. The 36-year-old singer was seen wearing a blingy headgear over her blonde tresses which made her look like a mermaid. Her costume had the cosmic print all over it with star-like patterns on a hazy blue background.
According to the DailyMail, Comic Energy being an EP is not going to have many new songs. The new ones are ET, Not The End Of The World and Wide Awake. The timing of her dropping these songs seems more arranged than coincidental. The singer in her caption releasing the new music wrote, " Giving u some Cosmic Energy ahead of Monday's Great Conjunction".
On Monday, reportedly a Great Conjunction is going to happen after 1623. This means that Jupiter and Saturn will be the closest together. After Monday, the chances of the next conjunction is only on March 15, 2080.
The singer has been reportedly working for the upcoming fourth season of American Idol. Her co-judges at the singing reality show are Luke Bryan and Lionel Richie.
Also read: Heidi Klum's 16-year-old daughter makes modelling debut
In late August, she along with her fiancee, Orlando Bloom announced the birth of her daughter, Daisy Dove, through UNICEF. Katy being a UNICEF goodwill ambassador acknowledged her privilege. In the statement published by UNICEF, Perry and Bloom said, " We are floating with love and wonder from the safe and healthy arrival of our daughter. But we know we're the lucky ones and not everyone can have a birthing experience as peaceful as ours was." They also talked about the COVID-19 induced complications that are being added to childbirth.