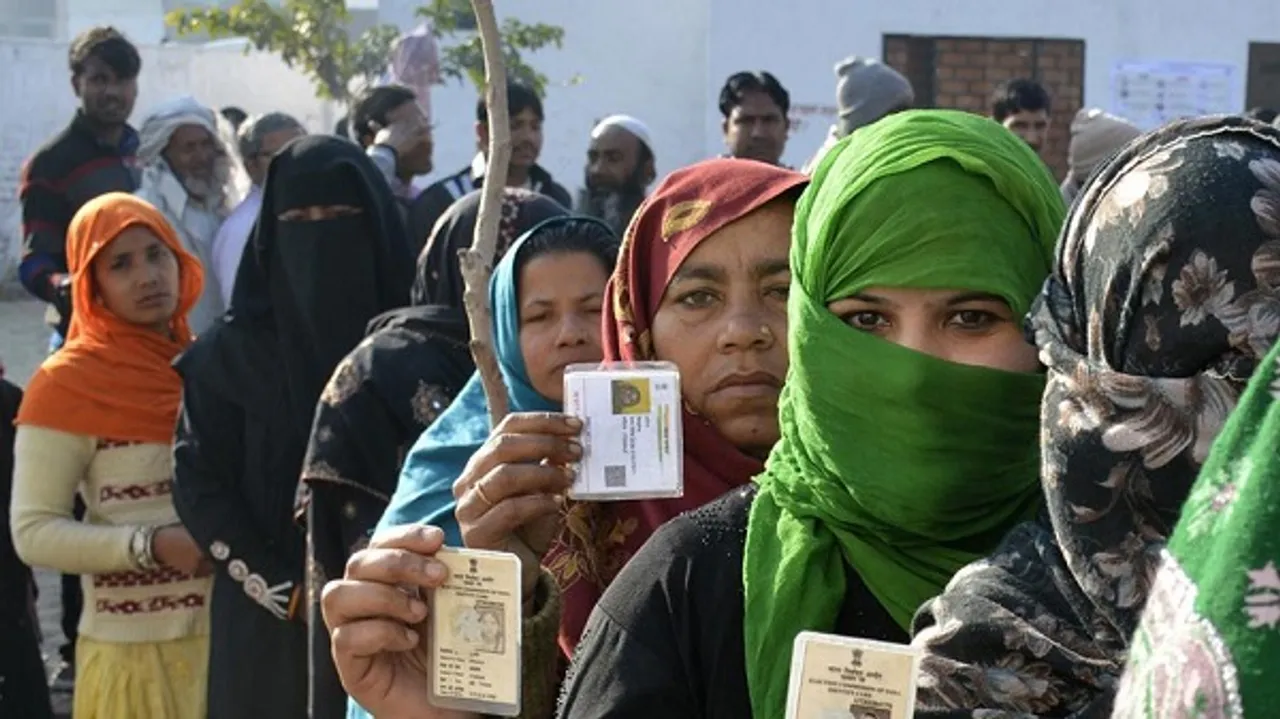 The Karnataka bypolls are starting from today (May 12) in all 222 constituencies. While most party manifestos are full of development promises, women's empowerment seems to be a lost cause. A bare minimum of 8% women candidates are campaigning across the state. Even if a few of them do get elected, it will not lead to a significant change.
But as women voters constitute almost half the population, they are becoming more aware of their demands and expectations from the upcoming state government. Rupa Rani, Confederation of Women Entrepreneurs (COWE) state president, spoke to SheThePeople.TV about the kind of progress she would like to see in terms of women in politics.
Need for women MLCs
"As president of a women's organisation, we were asking for reservation as Member of Legislative Council because we work at ground level and are wary of challenges that women face in different parts of the state. However, it is difficult for a male MLC to understand and help contribute in the growth of women as there is a lack of knowledge. So we have pitched for the idea of some women's organization head to be appointed as MLC," said Rani.
Dignity for women garbage collectors
Talking about safety concerns and dignity of women labourers working in government factories, Buvana Balaji of Sukhibhava Foundation in Bangalore said she would like to see the upcoming government build a better system with respect to Pourakarmikas—garbage collectors working in government factories in Karnataka, who are specifically women.
ALSO READ: Women & Vote: Karnataka's Primary Women's Issues This Election
"Pourakarmikas and government factory workers are the two sectors where there is a highest number of women employees in the state. But we also constantly see that Pourakarmikas are sexually harassed or physically harassed, not paid on time. This work is not led by the government but it outsources the service to contractors who then manage these set of women workers for the government."
Balaji specifically wants to highlight the issue of dignity of Pourakarmikas that everyone is completely oblivious to because of the class that they belong to.
The issues that Pourakarmikas face are specific to Karnataka and this can be the best time for the campaigning parties to talk about them and bring change, she says.
Entrepreneurship
Karnataka has a large number of women entrepreneurs. While the current government is introducing initiatives to help women entrepreneurs, there is still space for more, believes tech entrepreneur Uma Reddy.
"Quite often what helps women entrepreneurs is not just the formulation of policies but also implementation of it to its fullest. Currently, there is a policy where government banks give loans to women entrepreneurs at 4% interest rate. However, it doesn't really substantiate. The reason is that the banks only give loan for 50% of the project cost."
"They say that for projects up to Rs 2 crore, women can get loan at 4% interest rate but in practice, if an entrepreneur is taking loan of Rs 1 crore then they can only get that loan for 50% of that amount and the rest 50% they will give at an interest rate which is generally higher than other banks. Also, the policy says that women entrepreneurs will have to bring in 15-30% of the project cost themselves. So in real terms, what you are getting is very low."
"Quite often what helps women entrepreneurs is not just the formulation of policies but also implementation of it to its fullest. Currently, there is a policy where government banks give loans to women entrepreneurs at 4% interest rate. However it doesn't really substantiate"
So the government should implement the policies as they announce it and not with several terms and conditions, adds Reddy.
What parties are promising 
While the numbers of women candidates may be low, let's look at what parties have put in their manifestos to achieve in terms of women's issues. Congress has promised to raise the percentage of women in the workforce in the state from 25% to 50%. Free Sanitary napkins for BPL families and subsidised napkin vending machines in all colleges and public toilets, gender just budget, support to 1000 women entrepreneurs every year and support for 5,000 Sthree Shakti Sangha micro enterprises, free education for girls at PG level  and fast track courts for sexual harassment.
Bhartiya Janta Party has also mentioned similar objectives in its agenda. Some that concern women are free sanitary napkins to BPL women and girl students and at Re 1 for other women under the new 'StreeSuvidha Scheme'. Rs 10,000 crore 'Stree Unnati Fund' to set up women run co-operatives and establish 'Stree Unnati Stores' to market its products. Increasing the amount payable at maturity under the Bhagyalakshmi scheme to Rs 2 lakh and form a Special Investigation Cell under a woman Police Officer. Employment of 1,000 police women to investigate all pending crimes against women. Three gm gold thaali and 25,000 for marriage of BPL women under 'Vivaha Mangala Yojana'. Also, smartphones to women from BPL families.
Picture credit- Hindustan Times