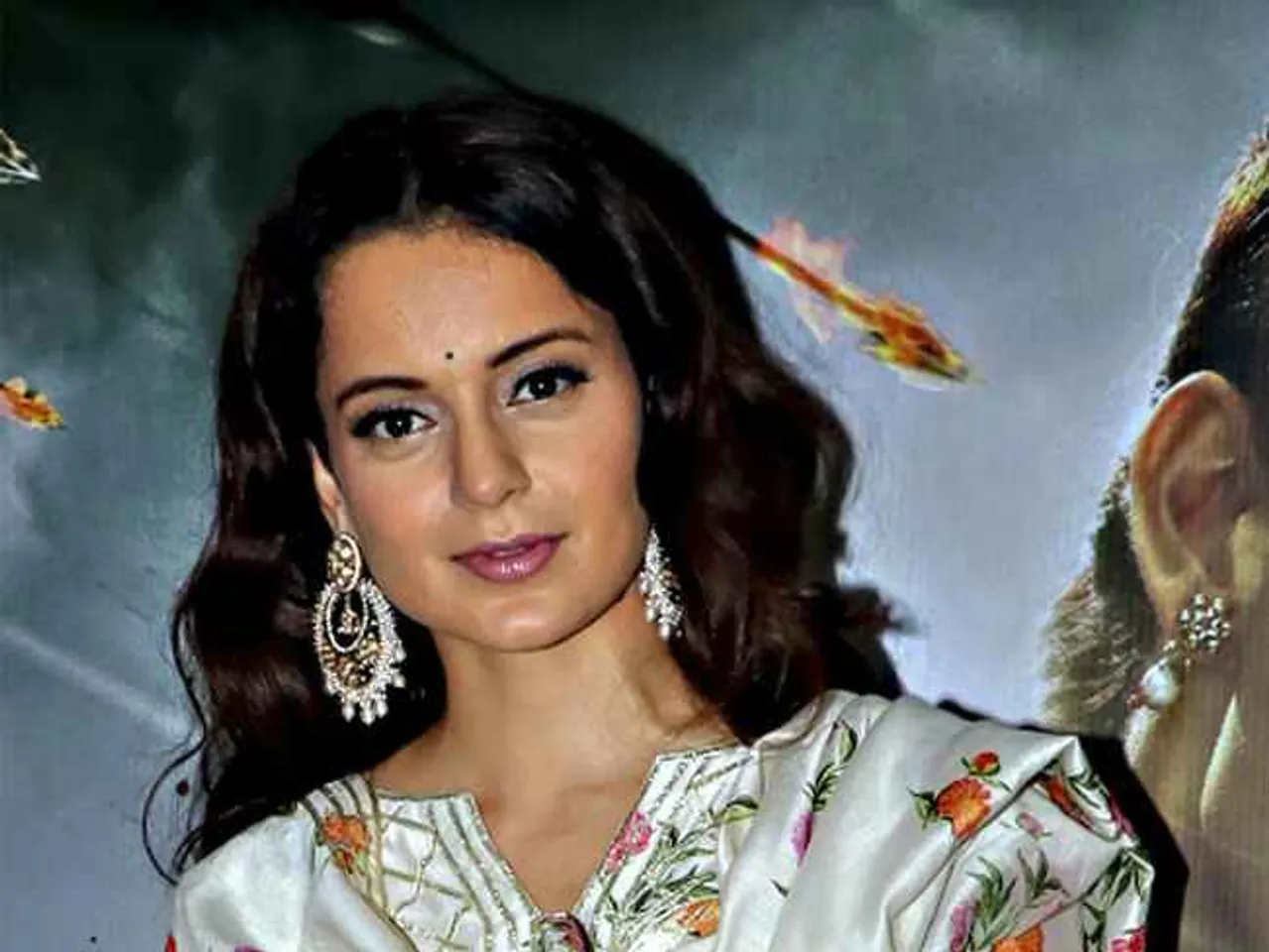 Kangana Ranaut reacted to the news of another criminal complaint being filed against her in Mumbai, by tweeting, "this is what happens to anti fascist establishment revolutionaries" today. The complaint was reportedly filed in the Andheri Magistrate Court on Thursday, for allegedly posting a "malicious" tweet against the judiciary and causing disharmony among religions.
Reacting to the news, Ranaut today tweeted:
Candle March gang, award vapsi gang dekho this is what happens to anti fascist establishment revolutionaries, not like you all tumko koi poochta bhi nahin, look at me there is a meaning to my life fighting real fascist government in Maharashtra not a fraud like you all. https://t.co/xBMQjQJq39

— Kangana Ranaut (@KanganaTeam) October 23, 2020
Ranaut further wrote in the thread, "I worship people like Savarkar, Neta Bose and Rani of Jhansi. Today the government trying to put me in jail that makes me feel confident of my choices, waiting to be in jail soon n go through same miseries my idols were subjected to, it will give a meaning to my life, Jai Hind."
She also went on to target "intolerance gang" and actor Amir Khan in a separate tweet:
जैसे रानी लक्ष्मीबाई का क़िला तोड़ा था मेरा घर तोड़ दिया, जैसे सावरकर जी को विद्रोह केलिए जेल में डाला गया था मुझे भी जेल भेजने की पूरी कोशिश की जा रही है, इंटॉलरन्स गँग से जाके कोई पूछे कितने कष्ट सहे हैं उन्होंने ने इस इंटॉलरंट देश में? @aamir_khan

— Kangana Ranaut (@KanganaTeam) October 23, 2020
Second Case in Mumbai Against Kangana Ranaut
Lawyer Ali Kaashif Khan Deshmukh on Thursday filed a criminal complaint against the actor, accusing Ranaut of sedition and causing disharmony between two religious groups through her tweets reported The Hindu.
In his complaint before the Andheri Magistrate Court, the lawyer said that Ranaut had "no respect for varied communities of India, law of the land, and authorised government bodies. She even made fun of the judiciary which amounted to criminal contempt."
According to ANI, the matter will be heard on November 10. 
Mumbai: Criminal complaint filed against Kangana Ranaut in Andheri Court, over her alleged tweets against Mumbai city & its police. Matter to be heard on 10th November.

— ANI (@ANI) October 23, 2020
Also Read: Odisha Lawyer Sends Rape Threat To Kangana Ranaut, Says Account Was Hacked
The complaint stated that Ranaut had posted "defamatory" tweets, terming the judiciary as "Papu Sena" following the Bandra court's October 17 order.
Earlier, the Mumbai Police had summoned Ranaut and her sister Rangoli Chandel and asked the sisters to appear at the Bandra Police Station in the coming week for interrogation. Reportedly, an FIR (First Information Report) was registered against them for allegedly inciting communal hatred and defaming Bollywood. The order was based on a complaint filed by a fitness instructor and casting director Munnawarali Sayyed.
Also Read: Kangana Ranaut Shares Behind-The-Scenes Pictures From Thalaivi's Set
As per the report, the FIR was registered under IPC (Indian Penal Code) section 153A for promoting enmity between different groups on grounds of religion, race, section 295A for deliberate acts hurting religious sentiments, and section 124-A for sedition.
Sagrika Giri is an intern with SheThePeople.TV.