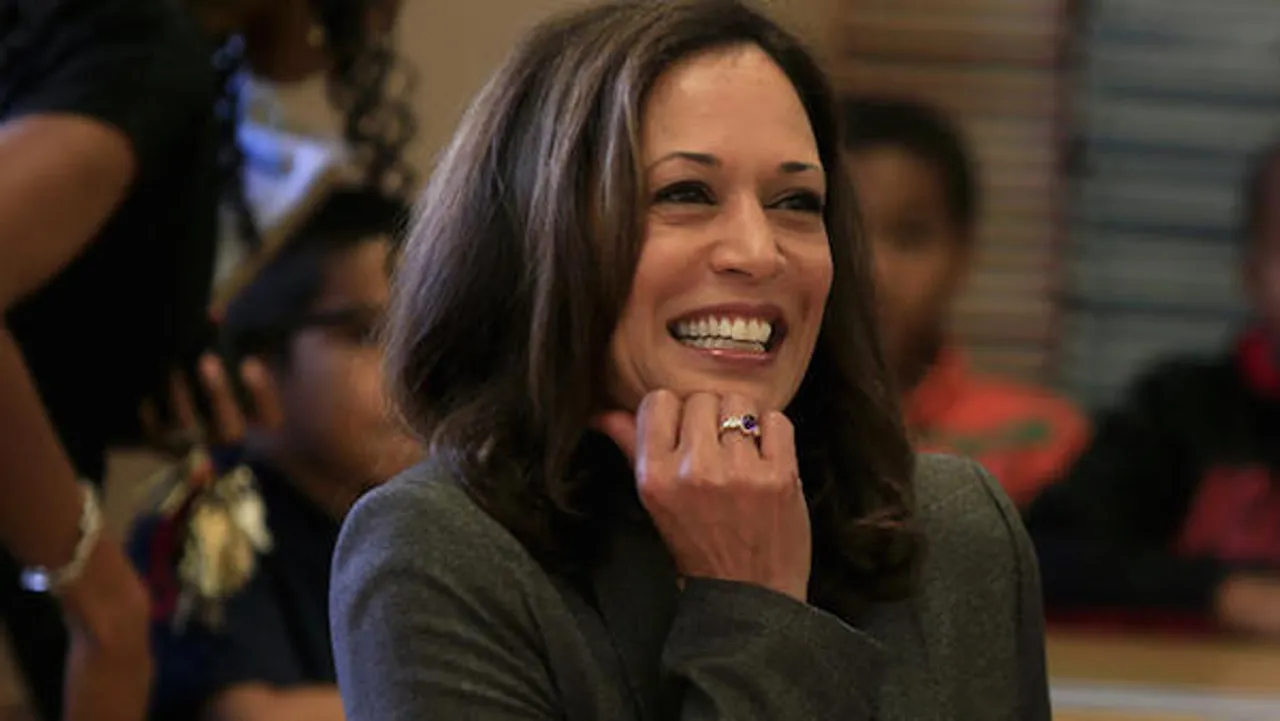 Kamala Harris in her first public address as a US Vice President nominee, made mention of her Indian roots. 55-year old Harris, whom Democratic Presidential candidate Joe Biden has chosen as his running mate in the US Elections to be held in November 2020, is the first Asian-American and African-American woman to be chosen as a running mate by a major American party. In her speech on August 12, she mentioned her Indian mother of Tamil descent, Jamaican father, and their immigrant identities in 1960s America.
Also Read: Kamala Harris And Her Indian Roots: All You Need To Know
Harris Mentions India In First Address As Vice President Nominee
Harris, who is often referred to as the 'Female Barack Obama,' in her address as transcribed by Harper's Bazaar, said, "My mother and father, they came from opposite sides of the world to arrive in America, one from India and the other from Jamaica, in search of a world-class education. But what brought them together was the Civil Rights Movement of the 1960s. And that's how they met..."
"My mother, Shyamala, raised my sister Maya and me to believe that it was up to us and every generation of Americans to keep on marching. She'd tell us, 'Don't sit around and complain about things. Do something.' So I did something."
Also Read: How Kamala Harris Is Refusing To Be Spoken Over And Why It Matters
Kamala Harris' Previous Mentions Of Her South Indian Roots
In an interview, Harris had said, "When we think about it, India is the oldest democracy in the world — so that is part of my background, and without question has had a great deal of influence on what I do today and who I am."
As reported earlier by SheThePeople, in her memoir titled The Truths We Hold: An American Journey, Harris mentions that her maternal family hails from Tamil Nadu in South India. She has given an insight into her childhood visits to her grandparents' home there and her mother, Shyamala Gopalan Harris' upbringing of her two daughters in a grounded, multi-cultural setup that constituted both Indian and Black traditions. Shyamala, a breast cancer researcher and a single mother, separated from her husband Donald Harris eight years after their marriage.
According to this report, in her memoir, Harris writes: "My mother, grandparents, aunts and uncle instilled us with pride in our South Asian roots … we were raised with a strong awareness of and appreciation for Indian culture. All of my mother's words of affection or frustration came out in her mother tongue (Tamil) – which seems fitting to me, since the purity of those emotions is what I associate with my mother most of all."
Feature Image Credit: Iknowpolitics.org