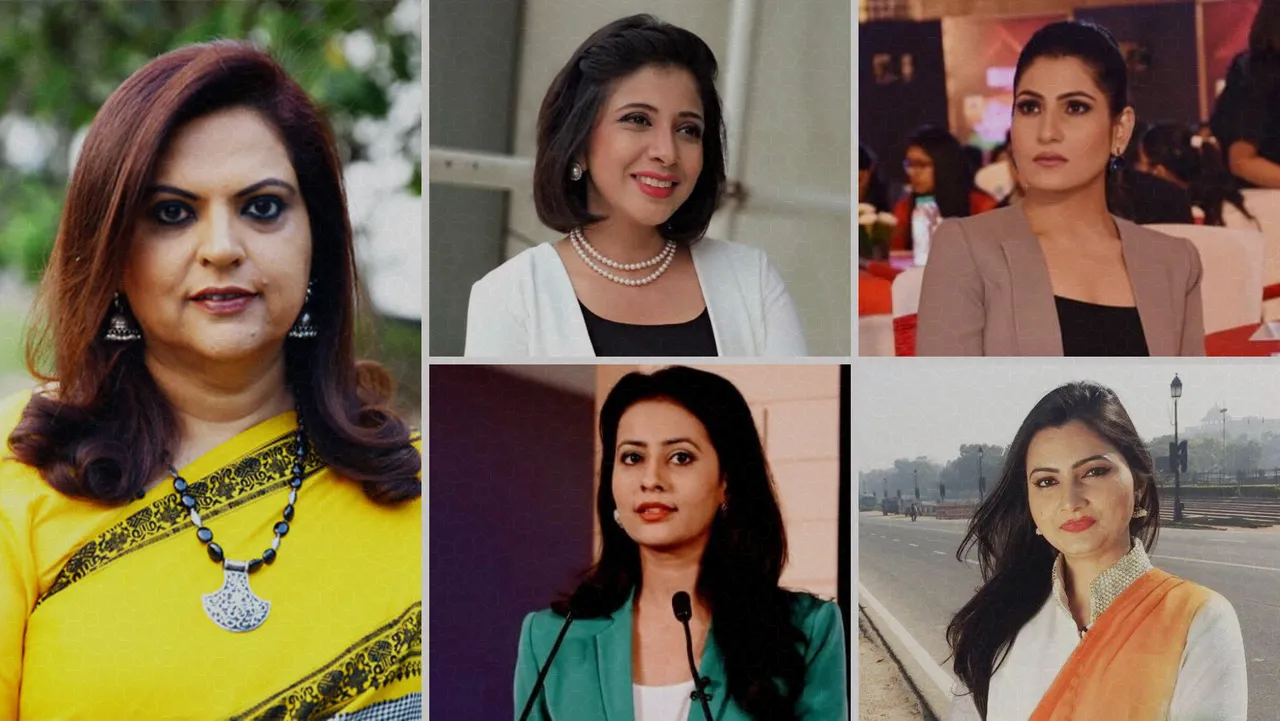 One day after declaring their intention to boycott programs hosted by certain news anchors, the INDIA bloc unveiled the list of these news anchors on Thursday, September 14.
Congress leader KC Venugopal, following the INDIA bloc's coordination committee meeting on Wednesday, stated, "A sub-group of media will determine which news anchors' shows will not have any representatives from any of the INDIA parties."
The list of anchors comprises, Aditi Tyagi from Bharat Express, Aman Chopra from Network 18, Amish Devgan from News18, Anand Narasimhan from CNN-News18, 'The Nation Wants To Know' Arnab Goswami from Republic TV, Veteran Journalist Ashok Shrivastav from DD News, AajTak's Chitra Tripathi, Gaurav Sawant, Shiv Aroor and Sudhir Chaudhary, Times Now's Navika Kumar and Sushant Sinha, Prachi Parashar from India TV and Rubika Liyaquat from Bharat 24.
Congress leader Pawan Khera expressed their sentiment, saying, "We have arrived at this decision with a sense of responsibility. Our stance is not against any of these anchors. We do not harbour any animosity towards them. However, our love for our country, Bharat, takes precedence." This statement was reported by the news agency PTI.
Anchors React
In response to the list, Aditi Tyagi expressed her sentiments, stating, "My name is at the top of the list of those who ask questions for our nation. Tyagis don't back down! Jai Hind."
देश के लिए सवाल पूछने वालों की लिस्ट में अपना नंबर पहला है, त्यागी डरते नहीं! Jai Hind pic.twitter.com/iBdjDlRA1Y

— aditi tyagi (@aditi_tyagi) September 14, 2023
Rubika Liyaquat, another anchor, commented, "It's not a boycott; it's a sign of fear. This is not avoiding journalists; it's running away from answering questions. You tend to favour those who agree with you. I haven't done that in the past, and I won't do it in the future. Show the courage to boycott leaders who promote hatred in the guise of love..."
इसे बैन करना नहीं, इसे डरना कहते हैं
इसे पत्रकारों का बहिष्कार नहीं सवालों से भागना कहते हैं
आपको आदत है हाँ में हाँ मिलाने वालों की
वो न कल किया था न आगे करूँगी
बैन लगाने की हिम्मत उन नेताओं पर लगाइए जो मुहब्बत की दुकान में कूट कूट कर भरी नफ़रत परोस रहे हैं…

सवाल बेलौस… pic.twitter.com/y092yYd4P5

— Rubika Liyaquat (@RubikaLiyaquat) September 14, 2023
BJP Calls Out INDIA
Meanwhile, the President of the Bharatiya Janata Party (BJP), JP Nadda, shared a message in which he highlighted instances from the history of the Congress party where the media was intimidated and opposing voices were silenced. He mentioned that Pandit Nehru had restricted free speech and detained those who criticised him. He also noted that Indira Gandhi, during the Emergency, advocated for a loyal judiciary and bureaucracy, imposing a dreadful period. Additionally, he pointed out that Rajiv Gandhi had attempted to control the media under state authority but failed. Nadda further stated that during Sonia Gandhi's UPA rule, social media accounts were banned merely because Congress disagreed with their views.
The history of Congress has many instances of bullying the media and silencing those with differing views.

Pandit Nehru curtailed free speech and arrested those who criticised him.

Indira Ji remains the Gold Medal winner of how to do it- called for committed judiciary,…

— Jagat Prakash Nadda (@JPNadda) September 14, 2023
Furthermore, Anil Baluni, the National Media Charge of the BJP, posted a message expressing strong condemnation of the decision made by the parties in the INDIA Alliance to boycott and threaten journalists. He criticised this as indicative of their oppressive and authoritarian mindset, emphasizing that the BJP vehemently condemns this attitude within the Alliance.
---
Suggested Reading: India Love Project Nominated For Global Pluralism Awards 2023