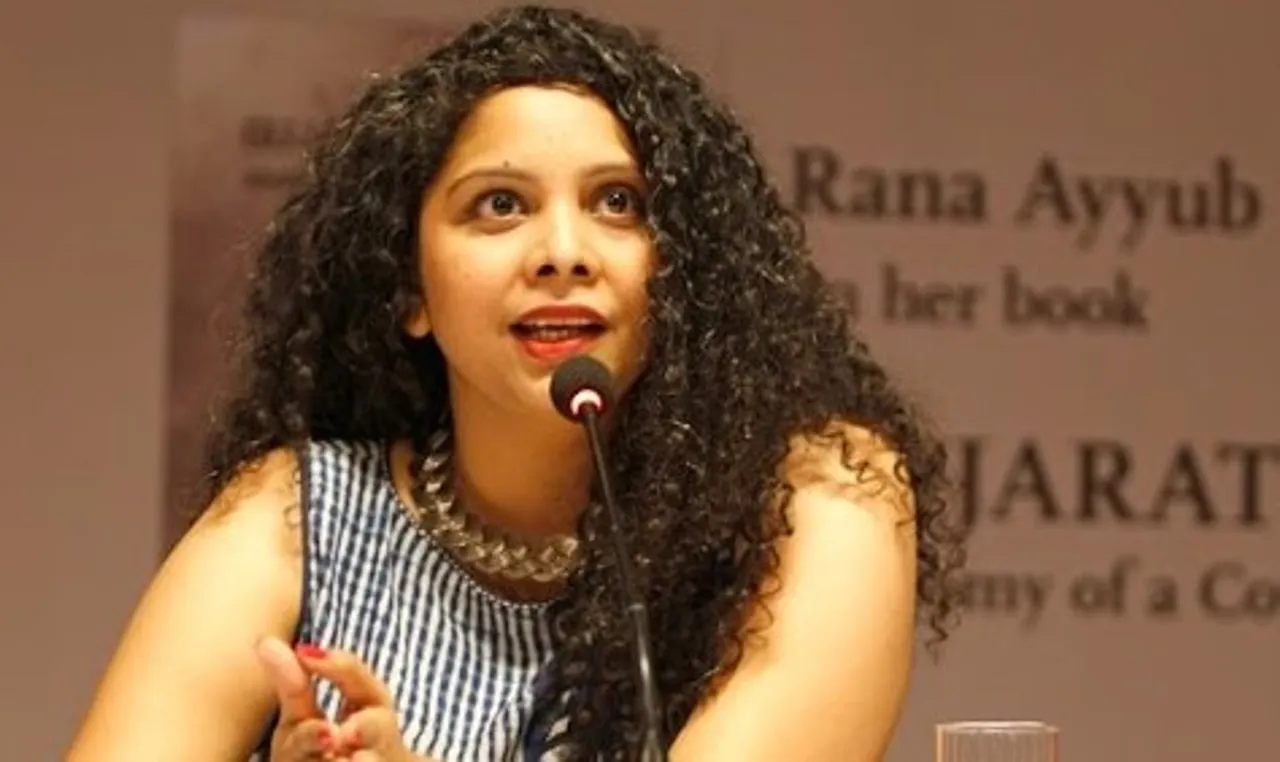 Mumbai police have filed a First Information Report (FIR) on a complaint filed by journalist Rana Ayyub who was at the receiving end of death threats and obscene messages on social media recently. The FIR was filed against unknown persons under relevant sections of the Indian Penal Code (IPC) and Information Technology (IT) Act.
"Mumbai Police has registered an FIR against those who disseminated fake news, morphed tweets and death and rape threats against me. About time these brazen and consolidated acts of online violence are stopped and the perpetrators brought to book," Ayyub tweeted Monday.
Ayyub, 37, is a columnist with The Washington Post and is best known for authoring Gujarat Files: Anatomy of a Cover Up, an investigative book that claims to make bombshell revelations about the 2002 Gujarat riots.
A vocal critic of the ruling Bharatiya Janata Party (BJP) and Prime Minister Narendra Modi, Ayyub is a common target of trolls on Twitter, where she is active.
---
Suggested Reading: School Headmaster Kisses Girl: Who Will Teach Teachers About Good And Bad Touch?
---
Ayyub recently tweeted her thoughts on the ongoing war in Yemen that triggered a wave of abuse directed at her, allegedly from Indians as well as Saudis.
"Yemen is bleeding and there is nobody to stop the bloodthirsty Saudis. These are people who call themselves the custodians of Islam. As a Muslim I am ashamed that these savages are guardians of the holy mosque. The world CANNOT stay silent thru this genocide #YemenUnderAttack," she wrote on January 22. 
In a follow-up post, she claimed that most tweets from the thousands that formed a trend after her name were "abusive, rape and death threats, calling me a terror sympathiser." She called attention Twitter India's attention to the matter.
---
Suggested Reading: Why Do People Call Me Behenji Just Because I Love Indian Clothing?
---
Prompted by the alleged targeting of Ayyub, the Committee to Protect Journalists (CPJ) - an independent non-profit based in New York that aims to defend press freedom - in a statement urged Indian authorities to conduct a swift investigation into the threats.
Ayyub was one of several prominent Muslim women, active in the space of journalism, advocacy, writing, to be 'auctioned' off on the controversial 'Bulli Bai' app. More on the app harassment here.