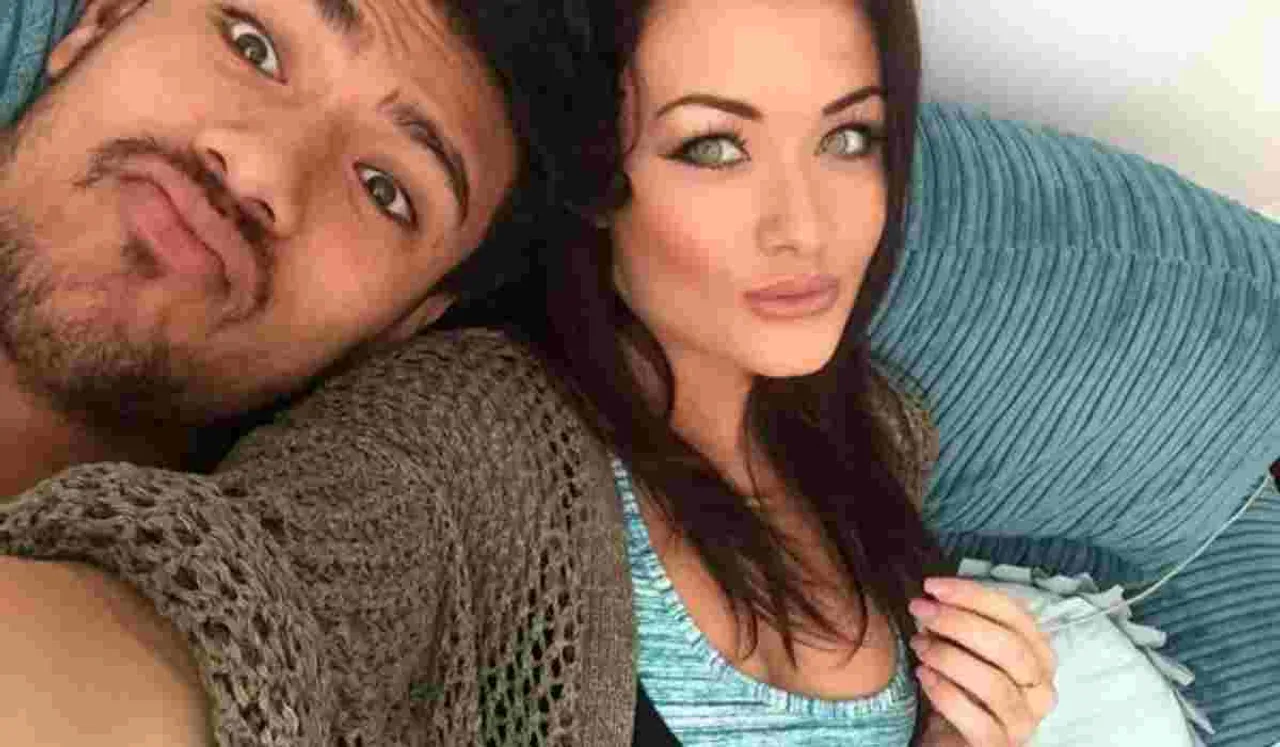 Trigger warning
Reality star Jess Impiazzi revealed that the end of 15-month-old marriage with the rugby player Denny Solomona was the lowest point in her life. When Impiazzi found out that her husband was cheating on her, she broke things off with him. The ordeal left her with suicidal thoughts.
Also Read: Priyanka Chopra To Star with Celine Dion And Sam Heughan in New Hollywood film
Writing in her latest memoir Silver Linings, Impiazzi opened up about discovering her ex-husband Denny's affair with another woman and the struggles she went through to cope up with his betrayal. Impiazzi also revealed that she was planning to start a family with her then-husband when she found out about his affair.
Impiazzi mentioned that she threw away her career, happiness, and self-esteem when she hit her lowest point. "I'd made such a stupid mistake. I completely blamed myself," she wrote. 
Reportedly, the couple was visiting Solomona's family in Melbourne when Impiazzi learned about the news. Soon after, she packed her bags and left him, spending time alone at an airport hotel.
Also Read: Zendaya Opens Up About Being Perceived As "Cold" And "Mean" In Hollywood
The reality television star also revealed that at one point she consumed several sleeping pills along with alcohol and passed out. "I was surprised that I woke up after taking those tablets." Impiazzi said, further adding, ''I realised this was my rock bottom, but it was my time to build myself again. There was no chance I'd live like that for all my life. Now I can see my own emotions clearly. And I've had no physical side-effects. I make sure I am fit and healthy."
In July last year, Impiazzi shared the cover of her book on Instagram, writing, "Change the "I'll believe it when I see it" to "I'll see it when I believe it"
 

View this post on Instagram

 
Also Read: Who Is Saiee Manjrekar? Here's Everything To Know About The Actor Soon Debuting In Telugu Films
31-year-old Jess Impiazzi is a reality TV star and actor seen on shows such as Ex on the Beach and Bigg Brother. She has also starred in a horror film The Seven Film and independent film projects such as A Dangerous Game and R.I.A. Impiazzi was linked to actor Charlie Sheen back in 2016, but it has been clarified that the two are good friends.
Image Credit: The Mirror