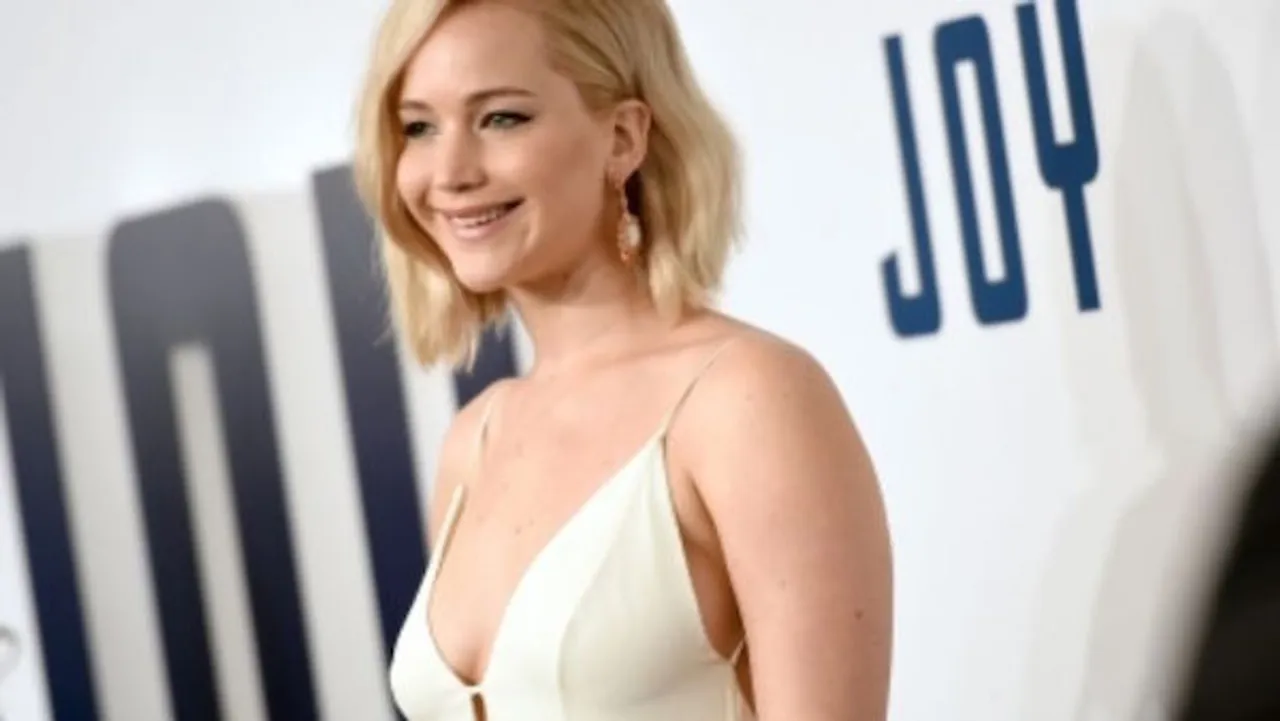 Jennifer Lawrence, who has been a regular on screen since 2010, is taking some time off from films. Her latest role in Darren Aronofsky's new psychological thriller 'Mother!' has left her exhausted. And, the words aren't coming from us, but from the versatile actress herself.
Since the past couple of years, she has been sparkling with leading roles in The Hunger Games franchise and then Oscar-winning mental health drama The Silver Linings Playbook. Surely, the multifaceted woman earned the time-out.
"I am taking one! I don't have anything set for two years," Lawrence told The Today Show about her future plans
The 27-year-old actress has made it clear that she has no movie plans currently and is thinking about taking a break.
Check out this crazy poster for #DarrenAronofsky 's #mothermovie #JenniferLawrence #javierbardem #MichellePfeiffer #edharris pic.twitter.com/Rm6wFqEd49

— Chitown Movie Junkie (@ChitownMovieJ) September 7, 2017
READ: Joy is in the journey: Why we love Jennifer Lawrence's latest release
When asked what is her backup plan during this time, Lawrence claimed, "I think I'm just taking a little break. I'll see you in six months."
JLaw won't be idle though! She has charted out a few ideas like making pots or learning macramé.
Do you think about taking a break? -@savannahguthrie
"I'm taking one. I don't have anything set for 2 years." –Jennifer Lawrence pic.twitter.com/zo987pOldt

— TODAY (@TODAYshow) September 14, 2017
Lawrence has won three Golden Globes and the Academy Award for Best Actress. She was listed the highest-paid actress in Hollywood by Forbes in 2015 and 2016.
In 'Mother!', the actress is sharing screen space with Javier Bardem. The film has been the talk of the town and has also received praises and mixed reviews since its debut at the Venice Film Festival last week. Some are clapping for the message it delivered, while others are heartbroken.
@MotherMovie is the most confusing, heartbreaking, beautiful and intense movie I have seen so far in 2k17. A masterpiece🙌🏻 #mothermovie pic.twitter.com/qOs6ybzJmx

— LENNI-KIM (@LenniKim) September 14, 2017
'Mother!' is a metaphor-rich horror movie of amazing ambition—and definitely not for everyone, @OrrChris writes https://t.co/w9pvSouSGy pic.twitter.com/D4X8nHdjku

— The Atlantic (@TheAtlantic) September 15, 2017
Words really cannot describe how brilliant #mothermovie actually is, but here, I tried to anyway: https://t.co/XF6Pei1s7s pic.twitter.com/Qi6YliLeDY

— Hayden (top .05% Ethel Cain listener) (@hiishaydenthere) September 15, 2017
Also Read: Emma Stone Is World's Highest-Paid Actress: Forbes
"I was really shaken. My first reaction was that we took it too far," said Lawrence to Variety. "But then after the images died down a little bit, exactly what we're supposed to be doing and what we need to be doing. We have a message and if we watered it down to make people comfortable, then what's the point? Why even make it?"
But JLaw's fans need not worry because once she is back from the break, she will have two films listed for release in 2018 -- a Russian spy thriller Red Sparrow and X-Men: Dark Phoenix.
Read: #FreeTheNipple: Jennifer Aniston Bats For Stepping Out Bra-less
With "Mother!" hitting the theatres on September 15, Lawrence surely deserves a vacation or two!
Join Us on https://www.facebook.com/SheThePeoplePage
Follow Us on https://twitter.com/SheThePeopleTV