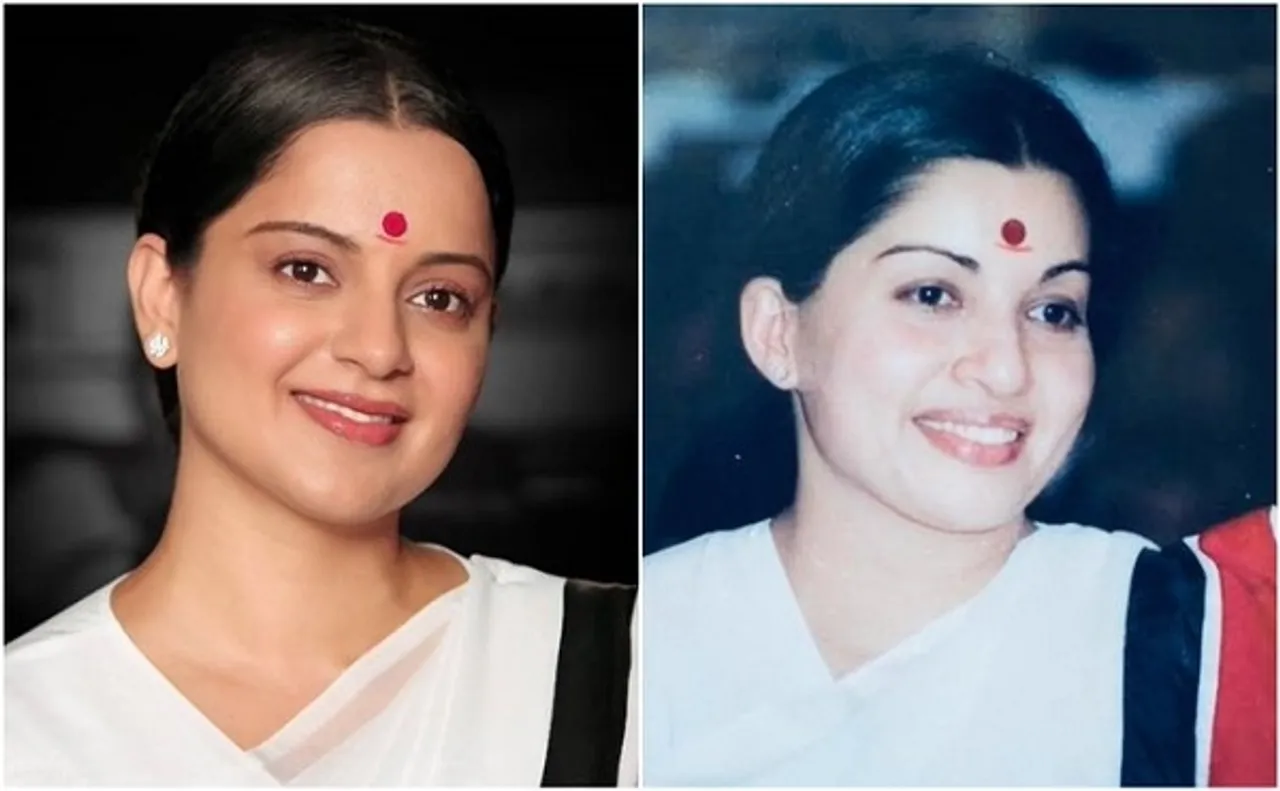 Jayalalithaa niece on Thalaivi: A plea by J Deepa seeking a ban on the Kangana Ranaut-starrer Thalaivi, which is based on the life of her late aunt and former Tamil Nadu chief minister Jayalalithaa, was dismissed Friday by the Madras High Court. She had sought the ban on grounds that the biopic, directed by AL Vijay, would breach her privacy and allegedly portray Jayalalithaa's life in a wrong manner.
The Madras bench dismissed the plea after listening to counsels on both Deepa and Vijay's sides, The News Minute reports.
Thalaivi, titled Jaya in Hindi, was scheduled for theatrical release on April 23. The date has been pushed back in view of the surge in COVID-19 cases across India. All you need to know about the film.
Jayalalithaa Niece On Thalaivi: Says Biopic Could Invade Her Privacy
J Deepa first came to prominence when in 2016 she alleged she wasn't being allowed to visit her ailing aunt in hospital. After Jayalalithaa passed away in 2016, Deepa was reportedly urged by the late politician's party AIADMK to join as general secretary. She launched MGR Amma Deepa Peravai in 2017 but dissolved the party and exited politics in 2019 citing threats and abuse.
Thalaivi, which charts the journey of Jayalalithaa from an actor in the South film industry to one of the most dynamic women leaders of the country, has won praise from audiences since its trailer release for its realistic portrayal of Jayalalithaa and her politics.
J Deepa mentioned in her plea that she "is not aware of the story, script, screen play, dialogue, etc. fears that the may portray Dr J Jayalalitha and her personal life in the life story and part in the life story may also be depicted," as per TNM.
Vijay's counsel argued that his film was based on a book of the same name by author Vaasanthi, and also that Jayalalithaa's life was public knowledge.
---
&t=1114s