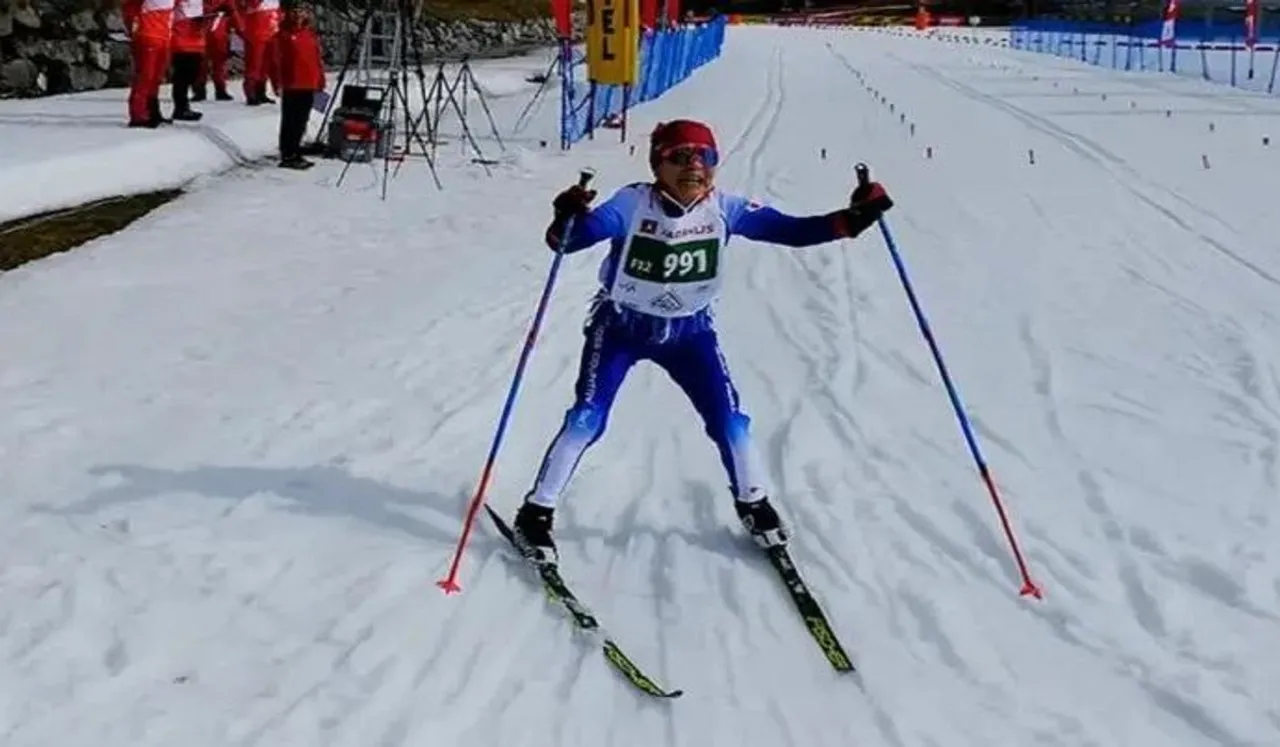 In a stunning display of resilience and determination, an 88-year-old Japanese athlete has left the world in awe by breaking her own Guinness World Record at the 2023 Masters World Cup in cross-country skiing, held recently in the picturesque landscapes of Austria.
Katsumi Saeki, the embodiment of grit and passion, proved age is just a number as she conquered the snow-covered tracks, achieving feats that challenge the boundaries of what is possible. 
Born on March 3, 1935, Saeki previously secured her place in history by becoming the world's oldest competitive female cross-country skier after her remarkable performance at the Japan Masters Championships last year.
With the vigour of an athlete half her age, Saeki stood on the brink of history once again, as she ventured onto the international stage at the 2023 Masters World Cup. 
Shattering Records on the Snow
In a category all her own as the sole participant in the over-85 division, Katsumi Saeki left no doubts about her extraordinary abilities. Her performances were not just inspiring but downright impressive. 
Clocking in at 26 minutes and 18 seconds, Saeki breezed through the 5 km classic-style event, leaving competitors from the 81-85, 76-80, and even 71-75 age categories trailing behind.
Saeki's accomplishments didn't end there. During the 5 km freestyle event, she proved that her prowess was consistent across styles, finishing in a remarkable time of 29 minutes and 4 seconds. 
Even in this arena, she bested opponents from the 81-85 and 76-80 age brackets, showcasing her unparalleled drive and skill.
The Guinness World Records took notice of Saeki's unparalleled achievement and commended her on her remarkable physical condition, highlighting "the ability to continue participating at her grand old age is a testament to her enduring physical health and immense core body strength." 
As the echoes of her triumph reverberate through the world of sports, anticipation mounts for what the future holds. 
With the next Masters World Cup scheduled to take place in Finland in February 2024, the world eagerly anticipates Saeki's participation and the potential for her to further extend her already awe-inspiring record.
---
Suggested Reading: Climber Faces Flak For Leaving Dying Sherpa: What Really Happened?
---