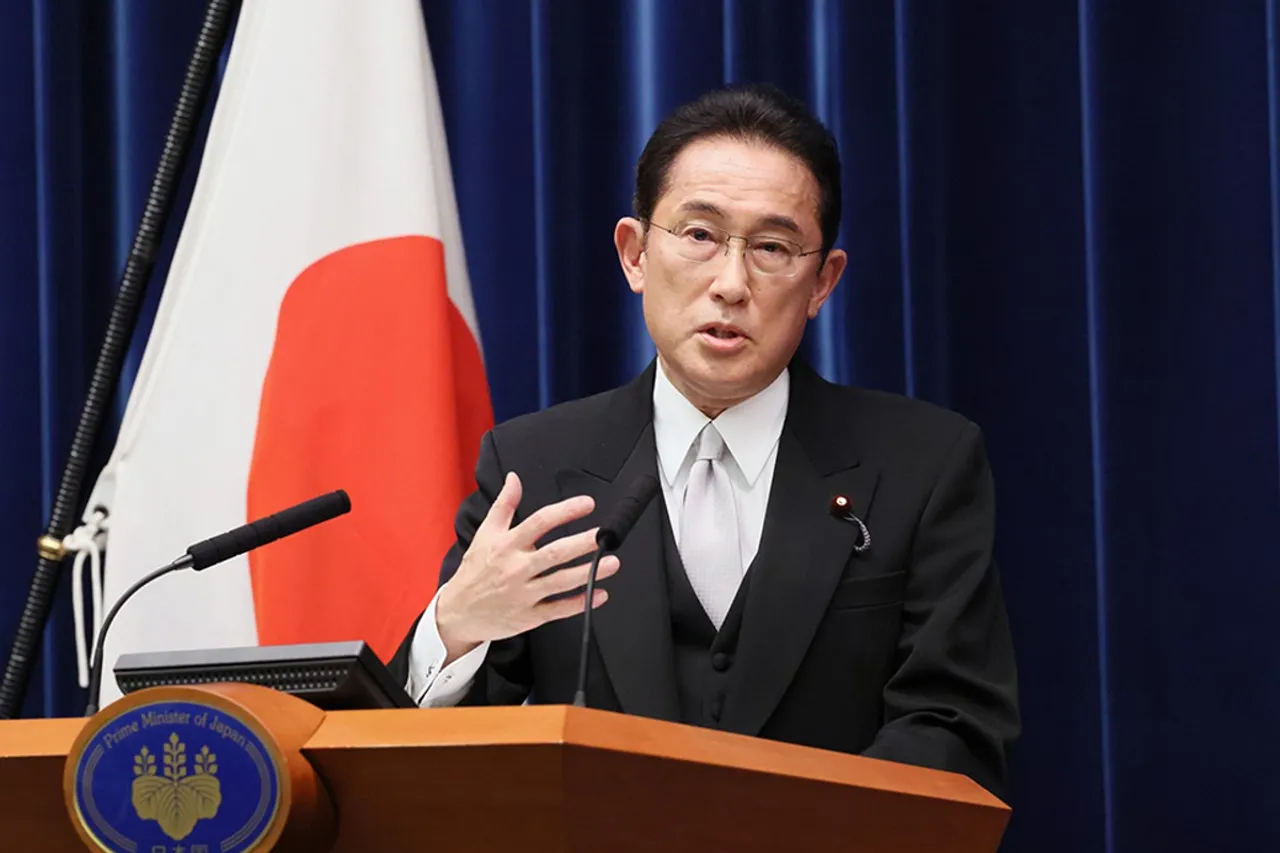 In a strategic move aimed at rejuvenating his public standing and advancing crucial foreign and defence objectives, Japan's Prime Minister Fumio Kishida has undertaken a comprehensive overhaul of his cabinet. This restructuring, which includes the appointment of a significant number of women to key positions, underscores Kishida's commitment to revitalizing his political fortunes. 
However, analysts are divided on whether this new lineup possesses the freshness needed to solidify his position ahead of the looming deadline when his tenure as the leader of the ruling Liberal Democratic Party is set to expire in 12 months.
The Cabinet Reshuffle
Kishida's cabinet shuffle is characterised by a mix of continuity and change. 
While he retained his core team responsible for finance and trade policy, he introduced new faces to steer the ship in foreign and defence matters. 
Notably, Minoru Kihara, a former vice-minister of defence known for his close ties to Taiwan, assumes the role of Japan's new defence minister. 
Additionally, Yoko Kamikawa, a former justice minister, makes history by becoming the first woman to occupy the prestigious position of foreign minister since 2004.
The last time there were five women in a Japanese cabinet was in 2014 when Shinzo Abe was the prime minister.
Reactions and Assessments
The reshuffle has sparked various reactions and assessments from political observers. 
Masatoshi Honda, a political analyst and academic, characterised it as a "semi-reshuffle," expressing uncertainty about the administration's ultimate goals with this new composition. 
Meanwhile, Rahm Emanuel, the US ambassador to Japan, highlighted the continuity of policy, emphasising that there is no apparent shift in direction.
Prime Minister Kishida's decision to restructure his cabinet comes in the wake of fluctuating public opinion. 
His approval rating had reached 46 percent in May, buoyed by his hosting of the G7 summit in Hiroshima. 
However, recent polls conducted by state broadcaster NHK indicate a dip to 36 percent. 
This decline is attributed to a series of data management problems related to a national identification system and a scandal involving Kishida's son.
In addition to addressing these challenges, Kishida faces the formidable task of securing financing for substantial increases in defence spending, childcare, social security, and energy transition initiatives. 
Furthermore, the replacement of Seiji Kihara, the deputy chief cabinet secretary and a key figure behind Kishida's economic program, underscores the depth of the cabinet overhaul.
As Kishida navigates these challenges, the effectiveness of his revamped team will be closely watched, especially in the context of potential snap elections and the upcoming leadership change within the ruling Liberal Democratic Party.
---
Suggested Reading: Is Education Really Responsible For Women Seeking Divorce?
---