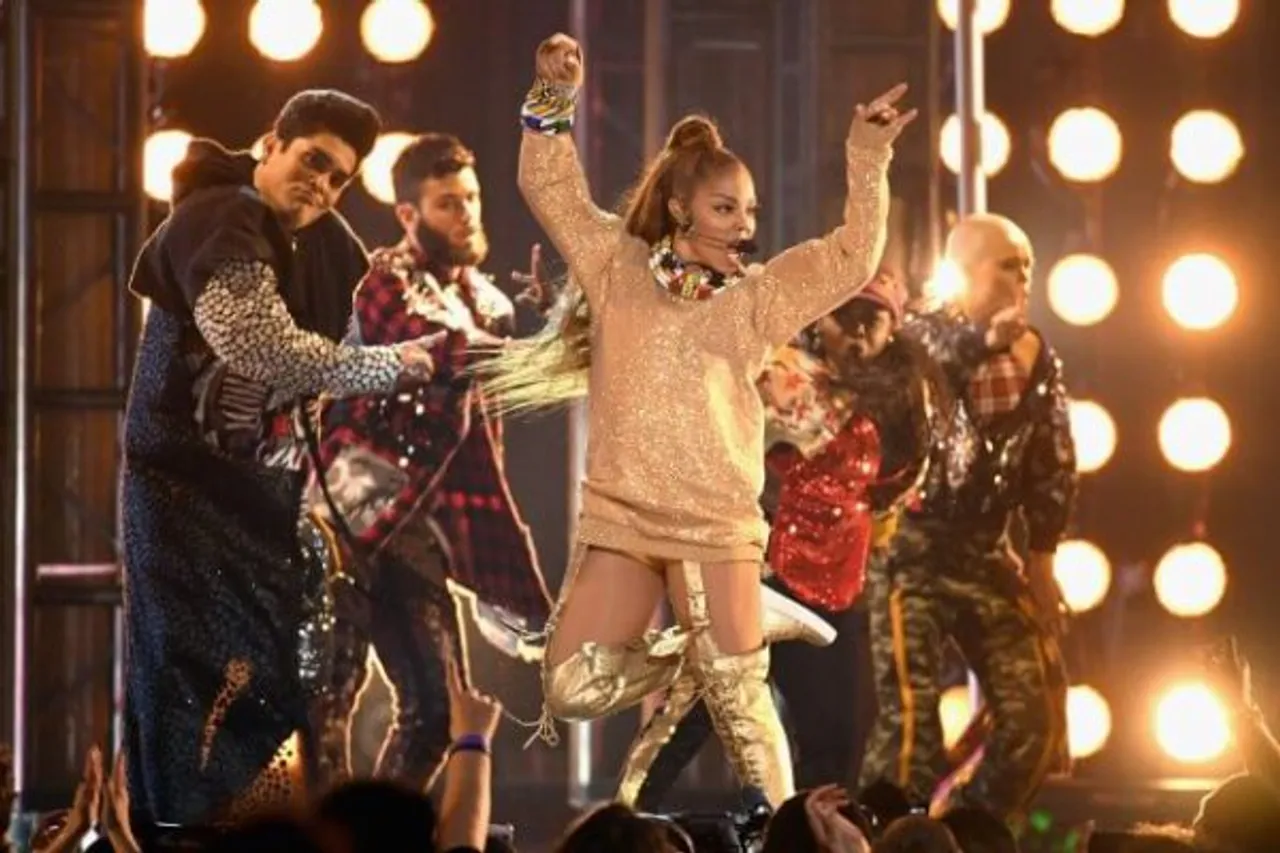 Grammy Award-winning pop singer Janet Jackson has opened up about her "intense" battle with depression. Her revelation came in an essay she penned for the July issue of Essence magazine's 'Happiness' edition. In the letter, she discussed her journey and evolution as a singer.
She also described the pain she went through and the lessons she has learned over the course of her life.
"I struggled with depression. The struggle was intense," Jackson wrote about her thirties
She said, "Low self-esteem might be rooted in childhood feelings of inferiority. It could relate to failing to meet impossibly high standards. And of course, there are always the societal issues of racism and sexism. Put it all together and depression is a tenacious and scary condition. Thankfully, I found my way through it."
Also: Deepika Padukone: Depression is Going to be the Next Big Epidemic
The 52-year-old went on to say that today, it is her one-year-old son Eissa Al Mana and his love that brings her so much joy, happiness and keeps her happy.
She said, "The height of happiness is holding my baby son in my arms and hearing him coo, or when I look into his smiling eyes and watch him respond to my tenderness."
"When I kiss him. When I sing him softly to sleep. During those sacred times, happiness is everywhere. Happiness is in gratitude to God. Happiness is saying, 'Thank you, God, for my life, my energy and my capacity to grow in love.'"
Also: Olympic Swimmer Missy Franklin Shares Her Depression Story
Janet previously revealed her depression in her 2011 self-help book, True You. In the book, she mentioned that lack of self-esteem stemming from her childhood was reflected later in life as mental-health issues, which also affected her weight.
Undoubtedly, depression is a critical condition of the mind. However, this is one thing people avoid discussing. But, times are changing. A lot of Bollywood divas, including Deepika Padukone, Anushka Sharma and Ileana D'Cruz too came forward and spoke about their battle with depression. Not just actors, Olympic swimmer Missy Franklin too shared about her story. Hats off to all the ladies who came forward and talked about their life experiences. Depression is a chronic state. It is important to talk about it.
Also Read: Actors Who Have Spoken About Battling Depression
Deepali Is An Intern With SheThePeople.TV