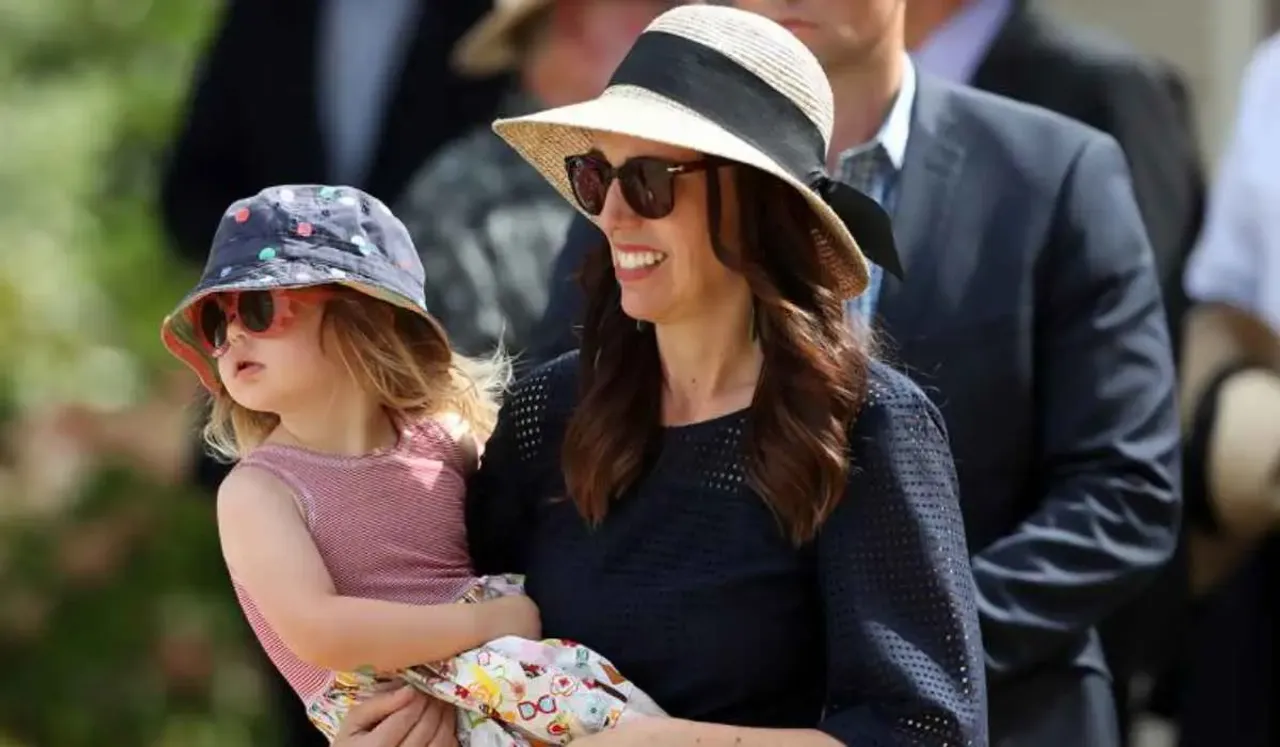 New Zealand Prime Minister Jacinda Ardern's daughter made a special off-screen appearance at a recent, official livestream she did on Facebook. It was past her bedtime when the three-year-old toddler came looking for her "mummy," who was then talking to viewers about the COVID-19 crisis management by her government.
"You're meant to be in bed, darling," 41-year-old Ardern answers Neve, whom she had with partner Clarke Gayford. "No," pat comes the reply from the girl, as Ardern attempted to strike negotiations.
"It's bedtime, darling, pop back to bed. I'll come and see you in a second," she says, apologising to her audience.
"Well, that was a bedtime fail, wasn't it?" Ardern manages to get in a few words about children going rogue past bedtimes and resumes with her virtual address before the sweet voice floats in again.
"What's taking so long?"
This was Ardern's cue to end the livestream and bid goodbye to her audience, saying she would return online for an "extended, uninterrupted" version with more updates on the ">pandemic sometime in the future.
Watch below:
New Zealand Prime Minister Jacinda Ardern interrupted her own Facebook Live meeting to try and coax her daughter back to bed, in a moment that is likely to be very familiar to parents working from home all over the world pic.twitter.com/UDkhbnE8Vu

— Reuters (@Reuters) November 10, 2021
Jacinda Ardern Daughter Video Is The Mid-Week Joy The Internet Needed
Since airing earlier this week, Ardern's Facebook livestream has gone viral on social media. While some netizens gush over how adorable the little disruptor is, others are sighing over the relatability of working from home with children around.
"A familiar moment for any parents and happy to see a political representative communicating and living like everybody else," one Twitter user wrote.
"I love how she shows the world what it really is like for women in professional jobs who also have a family. She is a parent first and a solid political leader," one user tweeted.
"Love that we're seeing managing work and caring responsibilities functionally and warmly in leadership. So cool," another said.
Several such videos as Ardern's have gone viral in the last year, as working parents stay locked in with their children. In 2020, global health policy expert Dr Clare Wenham's little daughter came pottering in with her unicorn painting when she was midway into a BBC interview. With childlike nonchalance, she even proceeds to interact with the interview host who humours her by talking about her unicorn.
---
Trending now: